Paris attack: Far-right protesters who stormed silent vigil chased away by attendees shouting 'go away fascists'
After they had gone, the crowd broke its silence, singing the French national anthem La Marseilleise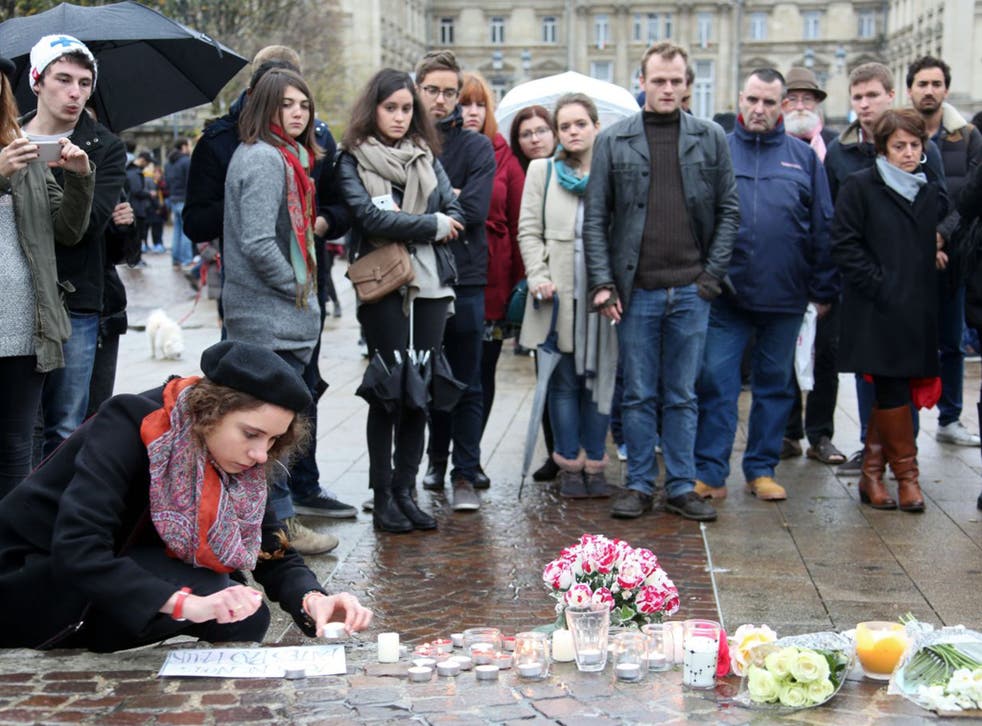 Far-right protesters wielding the French flag stormed a silent solidarity march for the Paris attack victims in Lille this afternoon – but got more than they bargained for when hundreds of those gathering to pay their respects chased them away shouting "Go away fascists".
The silent vigil had begun at 3pm but was interrupted within 15 minutes by a group of around 15 people the march's organisers said were Front National supporters.
They infuriated the crowd after spilling on to the square screaming "Expel Islamists", throwing firecrackers and unveiling an Islamophobic banner.
The world mourns Paris attacks - in pictures

Show all 25
They were angrily pushed back and then forced to retreat across the square where minutes before protestor
s had been silently holding up signs saying "I am not afraid" – and traffic was held up as they spilled out on to the road.
Security forces intervened to separate the two groups before tensions escalated further and the far-right protestors moved, still singing, to a street further away.
After they had gone, the crowd broke its silence, singing the French national anthem La Marseilleise.
Authorities had discouraged the public gathering but the League of the Right's of Man, a human rights NGO that organised it, got the go-ahead from the local police station.
Join our new commenting forum
Join thought-provoking conversations, follow other Independent readers and see their replies