Paris attack: What we now know after Paris prosecutor reveals details of the atrocity
François Molins confirmed that at least 129 people were killed and 352 injured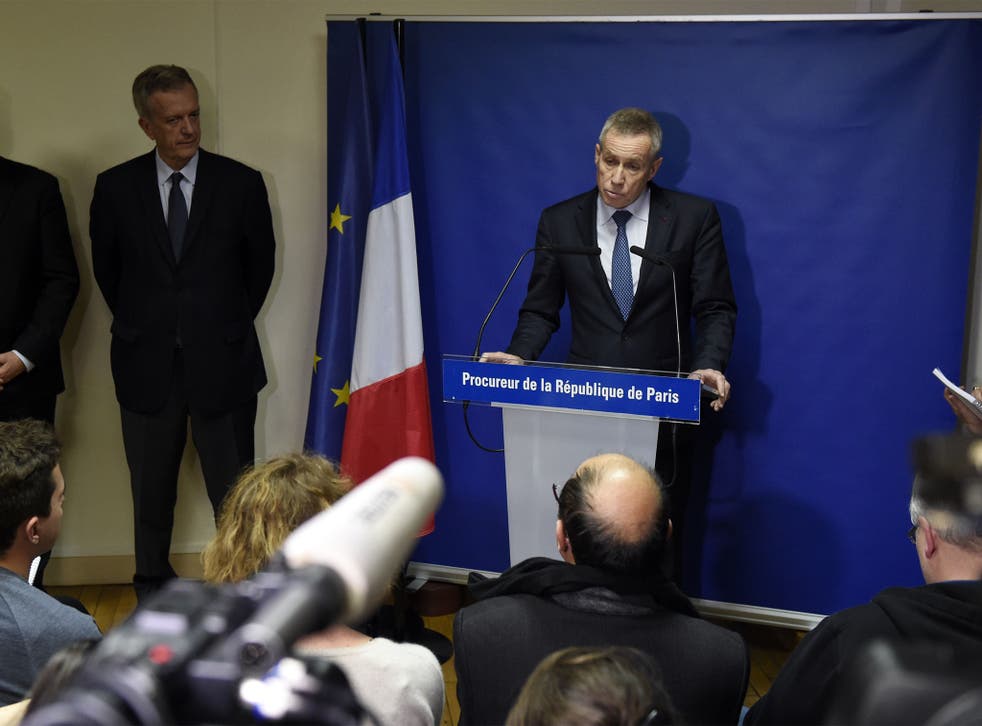 Paris prosecutor François Molins conducted a press conference on late on 14 November, clarifying information about the assailants responsible for the deadly attacks.
In numbers
Seven terrorists were killed or blew themselves up. Initial reports suggested there were eight involved - so it could be possible that at least one may have moved from location to location. It could be possible that at least one may have moved from location to location.
Mr Molin said the death toll stood at 129, while 352 were wounded with 99 in a critical condition.
There were three teams of terrorists working together to coordinate attacks.
The Assailants
One of the individuals responsible for the Bataclan concert hall attack had been sentenced for breaking the law 8 times but had never set foot in prison. He was born on 25th November 1985 and came from Courcouronnes, a suburb south of Paris. His body was identified by a fingerprint sample. He was placed on a watch list after being "brainwashed" in 2010. Mr Molin said at one point Syria and Iraq was "briefly" mentioned by one of the assailants during the siege.
A Syrian passport belonging to a man born in 1990 was found near one of the suicide bombers at the Stade de France.
All seven terrorists were armed with Kalachnikov assault weapons.
The world mourns Paris attacks - in pictures

Show all 25
Suspect Cars
A black Seat was used for the attack near Rue Faubourg de Temple that killed 5.
A black Seat was also used during the shooting on the Belle Équipe restaurant.
At 9.40pm on 14 November a black Polo car pulled up in front of the Bataclan concert hall – three men carrying weapons came in to the hall shooting at people then taking hostages. Mr Molin made no reference to reports that a woman was also part of the team.
Co-operation with Belgium
A French national living in Belgium who hired a black polo car, registered in Belgium, has now been arrested.
Belgian authorities confirmed he was arrested this morning while driving another vehicle, along with two others who were in the car with him.
Join our new commenting forum
Join thought-provoking conversations, follow other Independent readers and see their replies