Paris attacks: German arms dealer who 'may have sold Isis extremists guns' found as sixth suspect charged
Authorities in Belgium have charged a sixth suspect with terror offences in relation to the 13 November attacks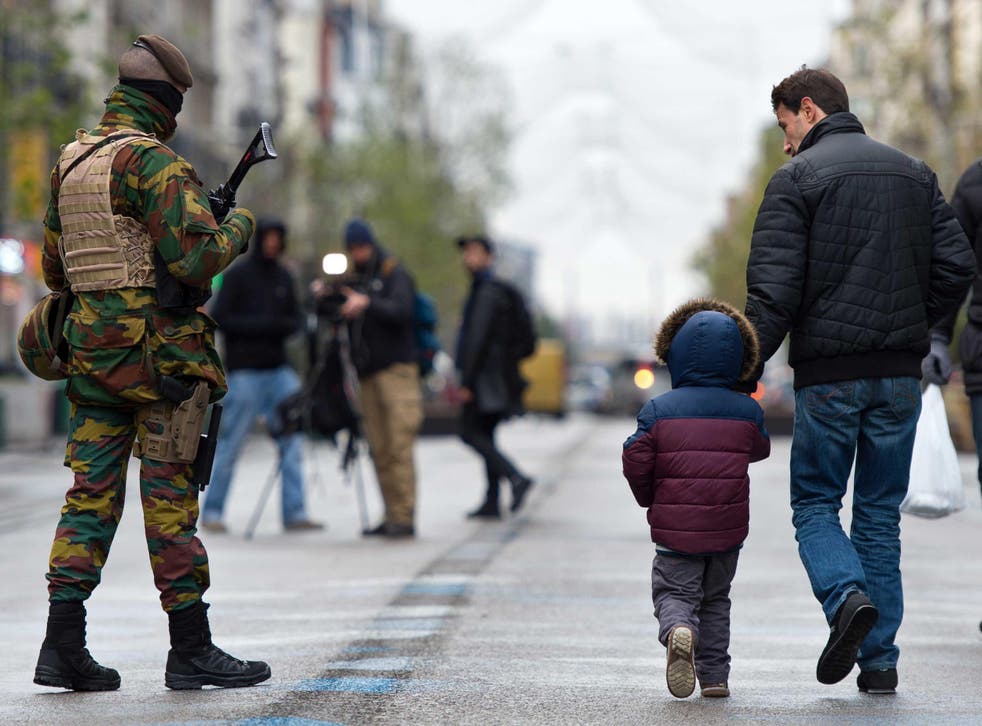 Police in Germany believe they may have caught the man who sold Isis extremists the Kalashnikovs used to kill 130 people in Paris.
The investigation was continuing as authorities in neighbouring Belgium charged a sixth suspect in relation to the atrocity a fortnight ago.
The unidentified man stands accused of committing "terrorist attacks and taking part in the activities of a terrorist group", the country's federal prosecutor said today.
Video: Terror alert in Brussels lifted
He had been arrested in the Belgian capital on Thursday. Two other men, believed to be his father and brother, were detained in connected raids in the town of Verviers but have since been released.
Meanwhile, German police are investigating whether an arrested arms dealer may have sold four of the assault rifles used in the Paris attacks.
A statement from the Stuttgart public prosecutor said the unnamed 24-year-old man was a German national from Magstadt, in south-western Germany.
A spokesperson said the originally unrelated investigation started when the man was found to be converting legal starter pistols into live firearms and selling them on the internet.
"A search of his home on 23 November uncovered more firearms," he added.
The world mourns Paris attacks - in pictures

Show all 25
"Continuing investigations indicate there is evidence that the accused may have sold four assault rifles to a buyer in Paris in November 2015.
"Possible links to the attacks in Paris are being investigated."
It came as a Belgian court ordered the continued detention Ali Oulkadi, 31, who admits driving Paris attacks suspect Salah Abdeslam through Brussels after he fled France the morning after the attacks.
His lawyer, Olivier Martins, said his client did not know who he was going to pick up when another friend called in the favour and had no knowledge or involvement in the Isis plot.
"You're not going to tell me that if you drive Salah Abdeslam a few kilometres through Brussels that you're part of a terrorist group," he added.
Oulkadi and another man arrested on Monday will be held in custody for up to a month as investigations continue.
Abdeslam, the brother of suicide bomber Brahim Abdeslam, is still at large despite a series of police raids across Europe.
Belgian authorities have charged the two men who drove from Brussels to Paris to pick him up in the early hours of 14 November, as well as Abraimi Lazez, 39, who was detained after police found two handguns and traces of blood in his car.
Additional reporting by PA