Paris attacks: Hamas condemns Charlie Hebdo massacre after Netanyahu makes comparison to Gaza rockets
The Islamist group did not mention the attack on a kosher supermarket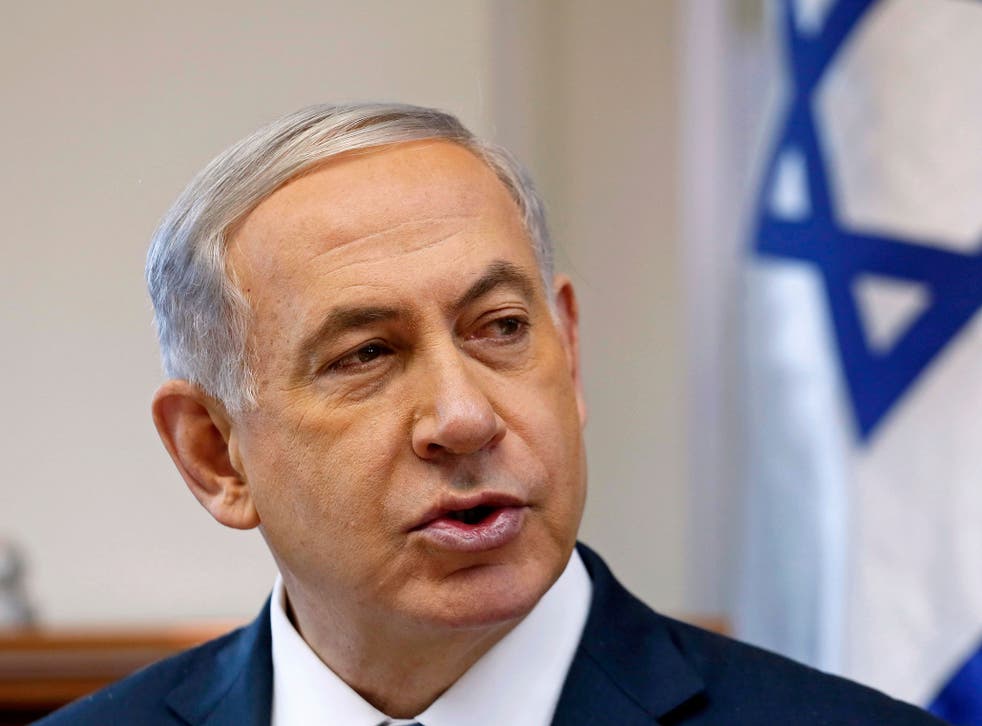 Hamas has condemned the Charlie Hebdo massacre after the Israeli Prime Minister drew parallels between the shooting and the group's firing of rockets into Israel from the Gaza strip.
A statement from the Islamist group to news agency AFP said it "condemns the attack against Charlie Hebdo magazine and insists on the fact that differences of opinion and thought cannot justify murder".
Hamas rejected Benjamin Netanyahu's comments comparing the slaughter to Hamas' firing of rockets, which Israel said prompted its 50 day assault on Gaza in July.
"Hamas condemns the desperate attempts by…Netanyahu to make a connection between our movement and the resistance of our people on the one hand and global terrorism on the other," the statement said.
Hamas made no mention of Friday's attack on a Jewish supermarket in Paris, where gunman Amedy Coulibaly killed four hostages before being shot dead by police as they stormed the shop.
He threatened to kill other trapped customers including women and children if police made any move on his associates Said and Cherif Kouachi, who took refuge in a print works in Dammartin after two days on the run following the Charlie Hebdo shootings.
The brothers were also killed on Friday after they came out of the building firing at police.
Mr Netanyahu had extended his condolences to the people of France, adding: "If the terrorist fanatics of Hamas, Hezbollah, the Islamic State and al-Qaeda will not be stopped here, [the attacks] will spread all over the world, and if we do not fight it consistently, determinedly and unitedly, these horrible acts that we have seen today in Paris, will not be the last, and they will be horrible and difficult."
Palestinian president Mahmoud Abbas called President Francois Hollande to express condolences and condemn the attacks, Palestinian foreign minister Riyad al-Malki told AFP.
In pictures: Charlie Hebdo suspects siege

Show all 25
Mr Abbas assured the French president of "the solidarity of the Palestinian people and leadership with France after this terrorist attack."
A delegation of Palestinian Muslim and Christian clerics are reportedly due to pay a visit to France in the coming days.
A rally in solidarity with France, called for the Palestinian Liberation Organization, will be held in Ramallah in the West Bank on Sunday, at the same time as a huge march in Paris to be attended by President Hollande, David Cameron and Angela Merkel.
Join our new commenting forum
Join thought-provoking conversations, follow other Independent readers and see their replies