Paris attacks: The truth behind the viral story of Zouheir the 'Muslim hero security guard who stopped suicide bomber at Stade de France'
A misinterpreted report from the suicide bombings at the French stadium has been widely shared on social media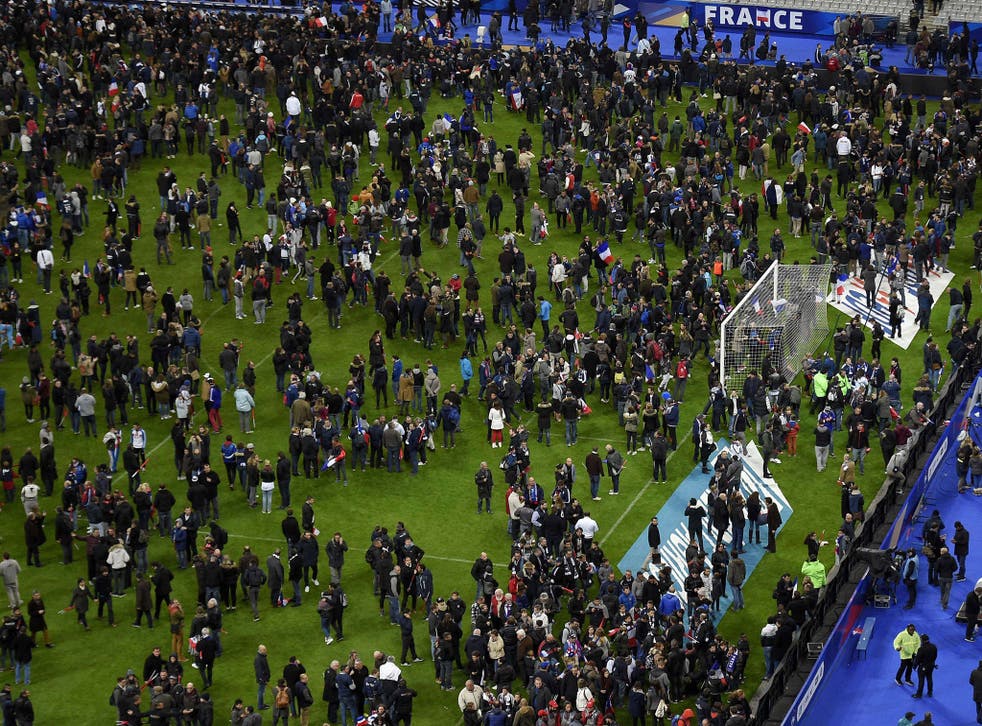 BBC reporter tearful over Paris tributes
Among the various conspiracies surrounding the Paris attacks has been the claim the media is somehow covering up the story of a Muslim security guard who turned away a suicide bomber from the gates of the Stade de France.
The rumour appears to have emerged from an account of events that took place outside the national stadium, which was published by the Wall Street Journal on 14 November.
The story quoted a security guard, referred to only by his first name, Zouheir, who described how one of the suicide bombers had a ticket to the France-Germany match but was turned away at the gates when his explosive vest was discovered.
However, in an apparent misinterpretation of the account, news publications and people on social media have been hailing Zouheir as a lone hero responsible for repelling the attack who has been ignored because of his religion.
His name has been mentioned more than 8,000 times on Twitter, with the most popular tweets in reference to the Paris story.
One tweet was retweeted over 45,000 times, while a Facebook post was shared by more than 9,500 people.
One of the WSJ's own writers may have added to the confusion with this tweet:
A clarification tweeted later on the same day was barely noticed:
The article does not state that Zouheir was the one who turned away the bomber, merely that he had been "briefed on the sequence [of events] by the security frisking team at the gate".
And while his name is of Middle Eastern origin, the original WSJ report does not mention Zouheir's religion.
BBC reporter tearful over Paris tributes
The BBC pointed out that Zouheir's story went viral despite another tale emerging of a Muslim man's heroic action during the Paris attacks. Safer, a bartender at the Casa Nostra restaurant, pulled two injured women into the restaurant's basement as gunfire broke out on the street outside.
Join our new commenting forum
Join thought-provoking conversations, follow other Independent readers and see their replies