Paris attacks: Two Belgian men arrested for driving Salah Abdeslam out of France 'could be bomb-makers'
Chemicals used to make explosives and ammunition was also reportedly found at their home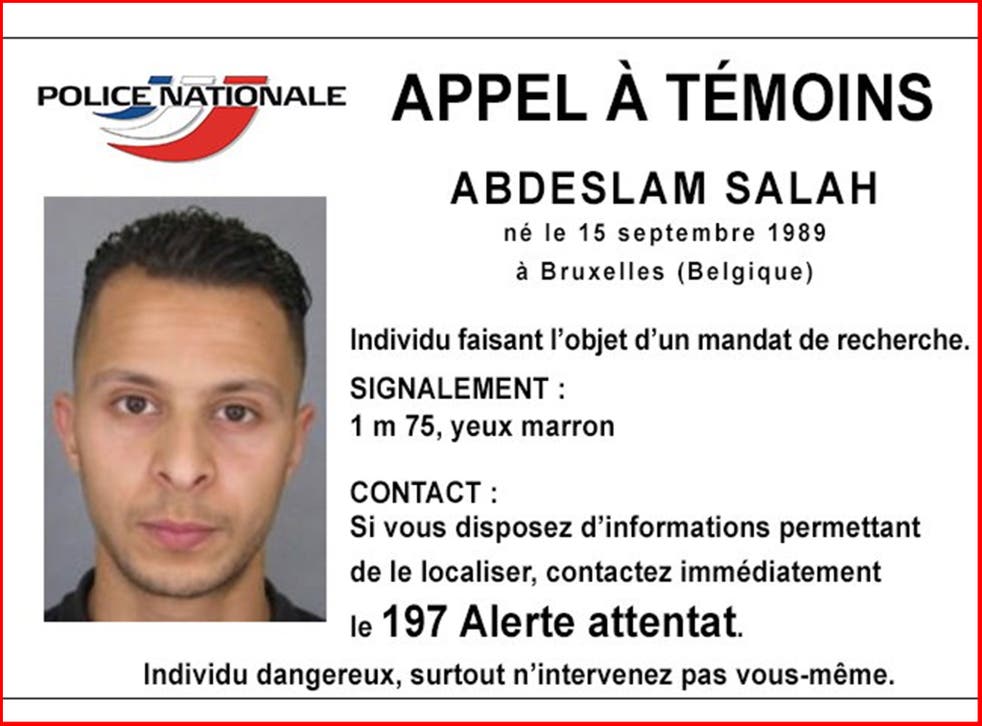 Two suspects have reportedly been arrested in Belgium on suspicion of making the explosives strapped to the Paris suicide bombers - and driving fugitive Salah Abdeslam out of the French capital after the attacks.
La Dernière Heure newspaper reports that Hamza Attou and Mohamed Amri are Belgian nationals of Moroccan origin.
They were originally arrested in Brussels on Monday and have allegedly confessed to driving Abdeslam to Belgium​ in a Volkswagen Golf.
Brother of wanted Paris attack
He reportedly called them several hours after the attacks, at around 2am local time, at arranged to meet at Barbès for the journey back to Molenbeek.
Police previously admitted that Abdeslam was stopped near the border in a car with two other men, but released after being questioned and having his ID checked in the early hours of Saturday morning.
Attou and Amri deny any involvement in or knowledge of the attacks, as well as further allegations that ammonium nitrate found by police at their home was used to make explosives used in gunmen's suicide belts.
La Dernière Heure reported that ammunition was also found at the property.
Abdeslam's suspected role in Friday's shootings and suicide bombings has not been confirmed by police but his last-minute ride out of Paris lends credence to the theory he was among the attackers and did not plan to survive the night.
His older brother, Brahim Abdeslam, was the suicide bomber who blew himself up on Boulevard Voltaire, and other killed attackers have been named as Samy Amimour, Omar Ismael Mostefai and Bilal Hadfi.
Another bomber was found with a Syrian passport in the name of Ahmad Al Mohammad, which is believed to be fake.
In pictures: Paris attacks

Show all 25
The identities of the remaining accomplices have not been confirmed.​
Hotel rooms and a possible "safe house" used by the gunmen are currently being investigated by police.
Salah used his credit card to rent two rooms at a hotel in Alfortville, a south-eastern suburb of Paris, where syringes and pizza boxes were found. Meanwhile, an apartment was reportedly hired by his brother in Bobigny.
Join our new commenting forum
Join thought-provoking conversations, follow other Independent readers and see their replies