Paris attacks: Why the Charlie Hebdo gunmen Saïd and Chérif Kouachi made an unlikely terror cell
John Lichfield looks at the backgrounds of two brothers in arms who were only separated in death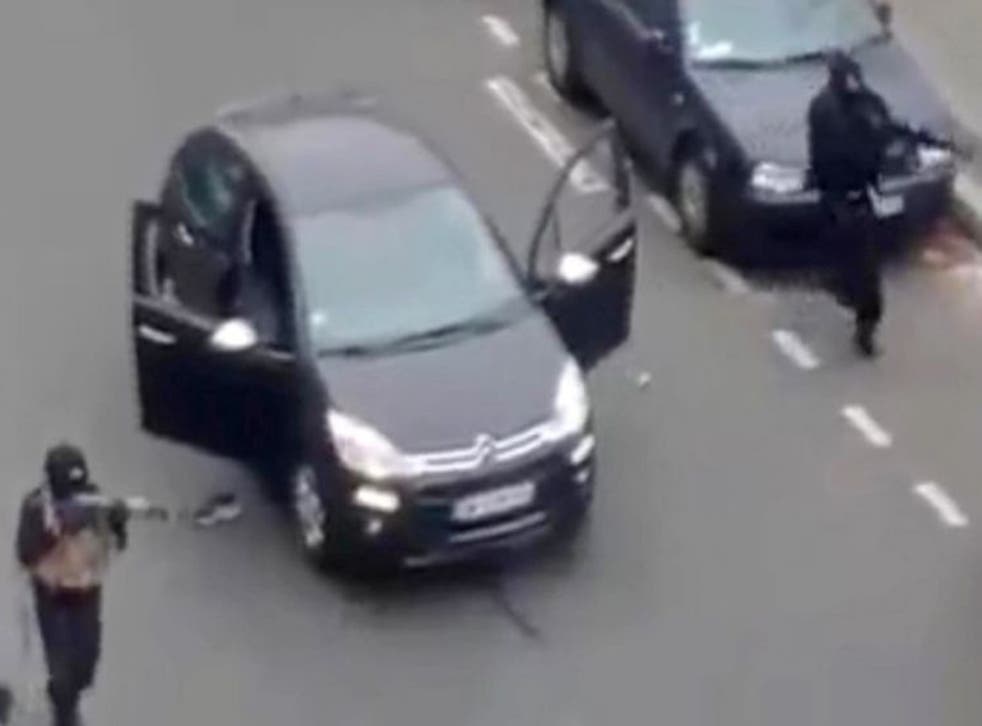 In 1992, two brothers, aged 12 and 10, came home from school for lunch to find their mother lying dead in their council flat in north-east Paris.
Her death, although officially described as caused by "illness", was believed by neighbours to have been a suicide. She was pregnant, for a sixth time. The brothers who discovered the body of their mother were called Saïd and Chérif Kouachi.
Twenty-two years later, the brothers, almost inseparable throughout their lives, burst into the offices of Charlie Hebdo magazine, two miles from their childhood home. They murdered 12 people – before themselves dying two days later, aged 34 and 32, in a storm of gendarmerie bullets near Charles de Gaulle airport.
Many people met the Kouachi brothers during their short existence. A few have come forward in recent days to describe the boys or young men that they knew before they became amateurish Islamist activists in their 20s and heavily-armed, determined but somewhat disorganised terrorist killers in their 30s.
The account of their mother's death was given by Evelyne, who ran a voluntary group to help impoverished children in the same council block as the Kouachi family in the 19th arrondissement of Paris in the 1990s.
Charlie Hebdo: The first edition since the Paris massacre

Show all 15
Evelyne told Reporterre that she had to "watch Chérif like you watch milk on the stove… [But] I adored that child. You only had to sweet-talk him and take him in your arms and he would calm down. I found him quite touching – under the spell of Mickey Mouse and other Disney characters, like all children."
"A few months after the trip to Eurodisney," based on Evelyne's account, "Chérif came back from school, accompanied, as ever, by his older bother.
"They found their mother lying dead in the centre of the flat. Dead from what cause? She had taken too many pills. Most people assumed it was a suicide."
After two years with a foster family in Brittany, the brothers – along with a younger brother and an older sister – were sent in 1994 to an orphanage-school in Corrèze, a beautiful, hilly department of south-west France, which is the political fiefdom of both Jacques Chirac and François Hollande.
Former teachers there have spoken in recent days of two rather ordinary boys, who loved football and caused little trouble. Saïd remained shy but emerged as a leader – elected as representative of his class.
The brothers played football for a local club, AS Chambertoise. Chérif, a striker, was the more talented, even considering a career as a footballer at one stage. "They laughed and played like normal teenagers," Alain Lascaux, the president of the club, told The New York Times. "Nothing then could have predicted what they did last week. Nothing at all."
A somewhat darker account of the brothers' six years at the orphanage has been given to the website Médiapart and the Swiss newspaper, Le Matin, by one of their friends and room-mates.
"Cédric", who wants to hide his true identity, arrived at the orphanage in 1994 at the age of 11 – a little younger than the Kouachi brothers. They became friends because they were all Parisians. The orphanage was "not very cool" said Cédric. He added: "How can you describe it? It was very violent. There were constant fights. Some of the teachers were scared of us."
The Kouachi brothers were "respected", because they could "handle themselves".
"Chérif was very good with his fists but, above all, he was a bit of a lad" Cédric recalled. "He was a fan of [the comedian and actor] Djamel Debbouze and football…
"He was funny and regarded himself as a good looker. He was a fantastic dancer at 15 and played football as easily as he breathed. He could have made a career of it."
Cédric remembered the older brother, Saïd, as "very civilised and respectful", more religious than his brother and "always ready to boot the bum of anyone who did anything stupid".
They all left the orphanage in 2000 and Cédric lost touch with the brothers when he went to work in Switzerland. They returned to Paris, worked in a variety of jobs, became involved in petty crime and then an Islamist network which sent recruits to fight in Iraq. Three or four years ago, they left France secretly and were trained as fighters by al-Qaeda in the Arabian Peninsular in Yemen.
"They must have been brainwashed by the kind of shits who prey on lost adolescents," Cédric said.
But he also blamed "the system in France" which did little to help them once they left the orphanage in their late teens. "Otherwise, none of this would have happened."
Join our new commenting forum
Join thought-provoking conversations, follow other Independent readers and see their replies