Paris floods: Pictures show parts of a city submerged as waters rise in French capital
The rapidly swelling river has forced the closure of a number of major landmarks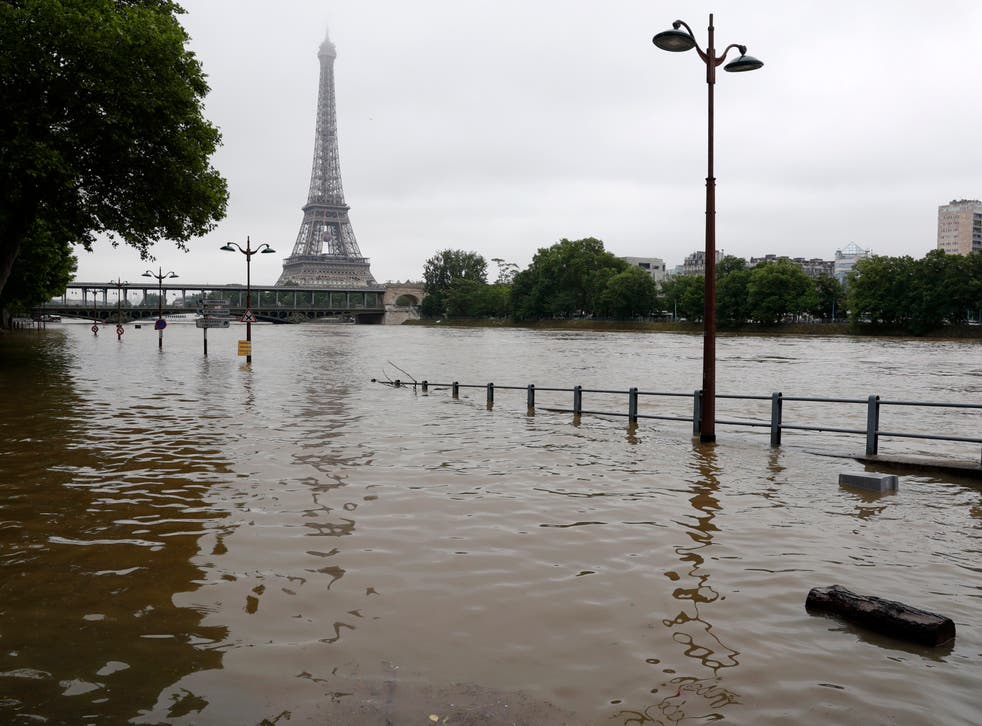 The Seine has risen to its highest level in decades following several days of torrential rain in Paris and elsewhere in north-east France.
The rapidly swelling river has caused the Louvre to close for the first time since the Second World War, with reserve pieces evacuated from the museum's cellars.
And the risk of widespread flooding in the city is feared, should the water levels keep rising.
Flood warnings in Paris as the Seine rises

Show all 10
"It could take one or two weeks for it to return to normal," said the Paris town hall, according to Le Figaro.
President Francois Hollande said 'natural disaster' status would be applied to large swathes of France if the floods, which have already caused 20,000 people to evacuate their homes, were to worsen.
The environment ministry predicted that the Seine could peak at 6.5 metres during Frday night – which would be its highest level since 1951.
More than 40 different parks and public spaces in Paris have been closed to the public due to the flooding, along with riverside bars and restaurants and a section of the suburban railway.
The Musée d'Orsay has also closed to prevent damage to its artworks.
Join our new commenting forum
Join thought-provoking conversations, follow other Independent readers and see their replies