Paris terror attack: Isolation fuels the anger of young Muslims in the most wretched Parisian 'banlieues'
The young residents of La Courneuve had a lot to say about the Charlie Hebdo murders 10 months ago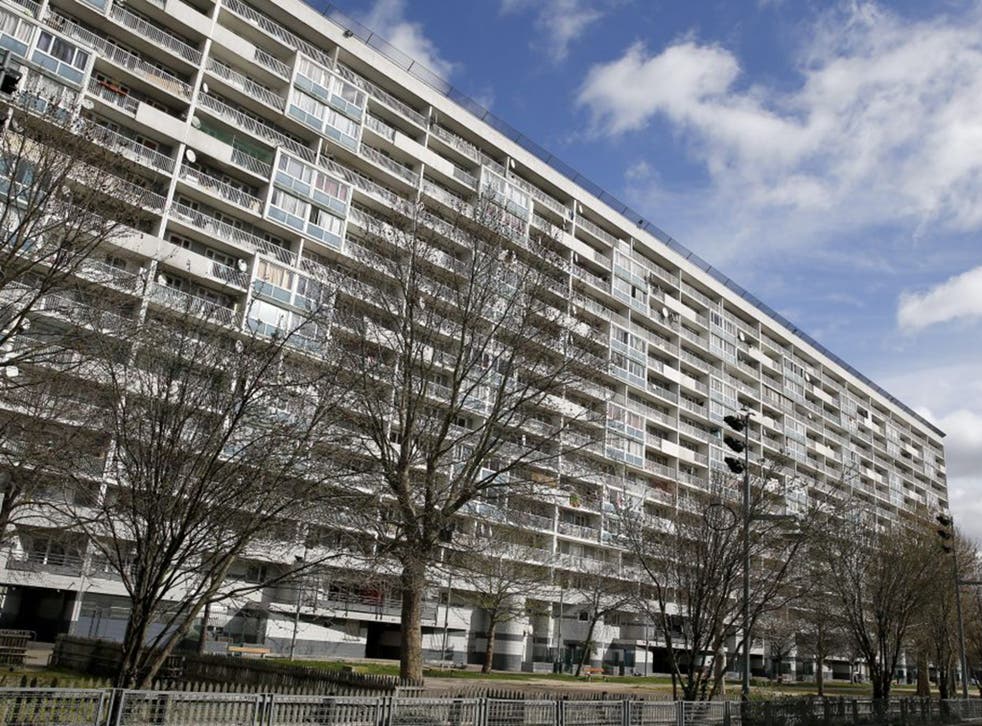 "You have missed Karim, he has gone to Syria," was the gleeful response when asked about the whereabouts of the young man from his friends in La Courneuve, a vast and a wretched banlieue near Paris.
They, and Karim, had a lot to say about the Charlie Hebdo murders 10 months ago. Most of them had little sympathy for the dead journalists who, they said, had insulted their religion with their cartoons of the Prophet Mohammed. A Muslim policeman who was killed during the attack, Ahmed Merabat, was viewed as a traitor. They themselves felt no loyalty, they declared, to the French state.
Paris survivor on the attacks
Karim had been more restrained, pointing out how wretched housing, poor education and racism by officials left young Muslims feeling hopeless, angry and with a desire to strike back. "I am 19 years old, what chance have I got of having a good job, having a good future?" He had asked.
Had Karim really gone to fight in Syria? Further inquiries revealed that was not the case. His family had left their flat four months ago because, said a neighbour, they wanted to move somewhere with better prospects. But there was a sense of wistfulness among some of Karim's friends about joining jihad, a wish almost that Karim really had gone to Syria, as they stood on the street corner on a grey afternoon with ugly grey buildings behind them, hoodies pulled down over their faces.
"They are good people who go, good Muslims; they go to fight for God, they are prepared to be martyrs for their beliefs," said Rachid. 20. "They are brave people, they went there to fight Assad who is godless, but now the Americans, the French, the British, even the Russians are backing Assad, bombing Muslims, that is the reason they decided to act." Were those who had returned from Syria and killed 129 people in Paris martyrs? There was an uncomfortable silence, shuffling of feet, the enormity of what happened on Friday appeared to have made them less vocal than after the Charlie Hebdo murders. "No, of course not, that was very wrong," said Yasin, 18, and unemployed like Rachid. But, he added: "But do we know the whole story? What really happened? It is just the government's version which you guys, the media, just spread."
Rachid, too, was suspicious. "There were these stories about the passports, there are dead people who haven't been identified, who are they? I saw a man on TV saying he can't find his relation who had died, so what is going on? Now the government will use what happened as an excuse to bring in unfair laws." Abdulqassem, 21, and one of the few in the group with a job, had been hitherto silent. Now he turned to Rachid and Yasin and asked conversationally: "You say the Charlie Hebdo people were guilty of insulting the Prophet, who did the people at the concert insult?" Rachid shrugged: "I feel sorry for the people killed and their families. I am not saying it is right at all, but when people get angry, they do crazy things."
World's monuments show solidarity with Paris

Show all 30
Anger had simmered in the banlieues for a very long time, bursting out periodically into murderous violence. Said, 34, and Cherif Kouachi, 32, killers of the journalists at Hebdo spent their youths in banlieus as had their accomplice Amedy Coulibaly, 32, who shot a policewoman and took hostages at a supermarket. Banlieues have played a part in the lives of a majority of other Islamist terror suspects arrested in France. Ten years ago the deaths of 17-year-old Zyed and Bounna Traore, 15, while they were trying to escape from the police in a banlieue, unleashed three weeks of fierce rioting.
The government had, in fact, been carrying out reconstruction in La Courneuve over the past three years. There is new investment and François Hollande paid a visit to the factory of a recycling company last month. There are promises of new shops and businesses. But old shops and businesses remain closed and residents do not trust official promises. Around 200 Roma migrants camped outside the town hall after their homes in Le Samaritain were pulled down.
Kotbi Lekbir, director general of Union des Organisations Islamiques de France, based in La Courneuve, wanted to stress: " The neglect of banlieues has been historic, there is some government work taking place now, but it is still too little and too slow.
"We know, of course, that people who are discontented can be exploited by extremists, by preachers giving the wrong message. We are here to help with any problems the local Muslim population have, spiritual or anything else. We are lucky only a tiny percentage of Muslims turn to extremism and only a tiny percentage of the population turn to Islamophobia. But we must be careful to guide our young."
Down the street, Abdulqassem, who had wanted the others to condemn the murders, said goodbye. "Of course you know Karim hasn't gone to Syria, that was just bulls***. A lot of these guys bulls*** about jihad, they are just frustrated by life. But some of them, might just make the journey, sometimes people you don't expect," he reflected, nodding at the group in a huddle, them against the world.
Join our new commenting forum
Join thought-provoking conversations, follow other Independent readers and see their replies