Paris attacks: Ahmed Almuhamed's passport may have been planted by terrorists
Passport was not on Almuhamed's body - rather it was 'lying nearby, as if meant to be found'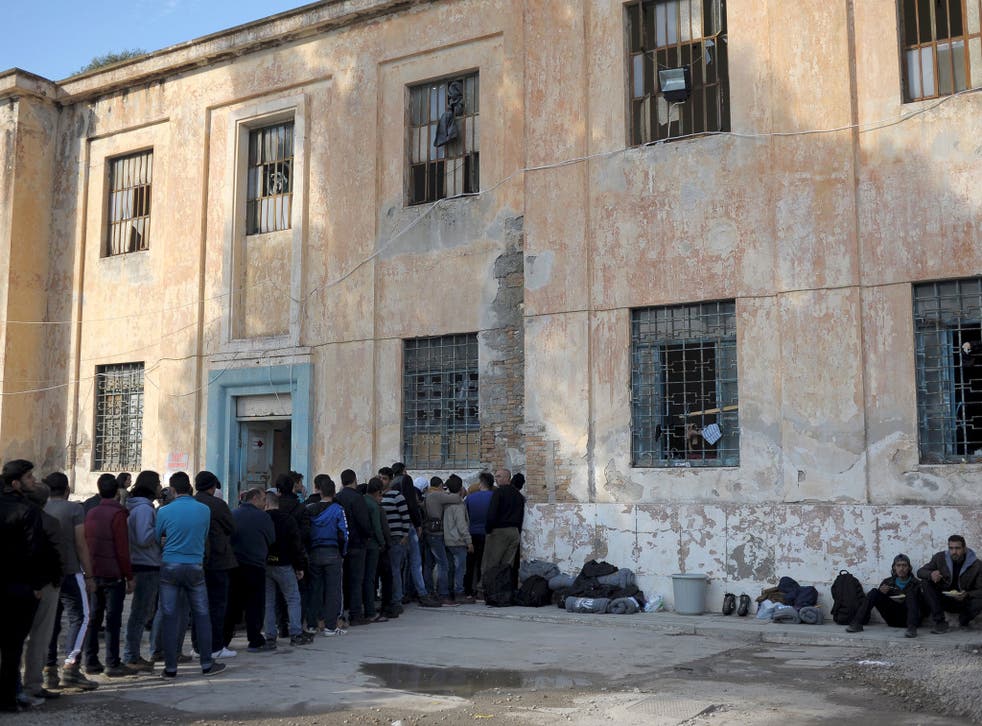 The Syrian passport found near the remains of a suicide bomber at the Stade de France intrigues French investigators for many reasons.
"The single most intriguing fact is that the passport was there at all," one French official source said. "It was not actually on the terrorist's body, or what remained of it. It was lying nearby, as if meant to be found." The holder of the passport was named as Ahmed Almuhamed, aged 25. A man of this name entered the European Union on a Syrian passport with 69 other refugees after their boat sank off the Greek island of Leros on 3 October.
The idea that one of the Paris "black Friday" terrorists may have been a recent Syrian refugee to the EU was seized upon gleefully by right-wing newspapers and politicians across Europe. The discovery appeared to substantiate claims that Isis terrorists have infiltrated the hundreds of thousands of refugees who have entered Europe this year.
French officials say that they have no proof that the Stade de France suicide bomber – one of three who detonated crude explosive belts at the stadium – was Mr Almuhamed. Intelligence sources in the US told CBS news that there are doubts whether the passport is authentic. The number of the document is incorrect and name does not match the picture, it was claimed.
The world mourns Paris attacks - in pictures

Show all 25
Paris police were reported to have believed that the passport, and another found at the scene, were fakes made in Turkey. There is known to be a flourishing trade in fake Syrian passports in both Turkey and Europe. But that does not necessarily mean that the man who entered Greece as a refugee was not also the man who blew himself up.
Concert-goer captures start of Bataclan attack
French investigators fear that the apparent "planting" of the passport is part of a sophisticated propaganda war being waged by Isis. "There are three possibilities," one source said. "He is the man whose name is on the passport. He was a false refugee, travelling on a false passport. Or he is someone else and a false passport was deliberately left there to sow confusion."
In all three cases, Isis appears to have set out to stoke popular anger against Syrian migrants as part of their campaign to foment anti-Muslim feeling. The man travelling as Mr Almuhamed entered Greece with another man called Mohamed Almuhamed, who was presumed to be his brother. Ahmed then turned up, Serbian authorities said, at a Macedonian border crossing four days later.
A spokeswoman for the Croatian Interior Ministry said the man was registered at the Opatovac refugee camp on 8 October and crossed into Hungary, making for Austria. Austrian officials insisted on 14 November that there was no record of him.
Ursula von der Leyen, Germany's Defence Minister, appeared to doubt that Mr Almuhamed, whoever he may be, had taken part in the attack. She said linking the refugee crisis to the threat of terrorism would be wrong. "Terrorism is so well organised that it doesn't have to risk … the sometimes life-threatening crossings at sea."
Join our new commenting forum
Join thought-provoking conversations, follow other Independent readers and see their replies