Paris terror attacks: Eagles of Death Metal release statement saying their 'thoughts and hearts' are with victims
The US band was playing when three terrorists stormed the concert hall on Friday night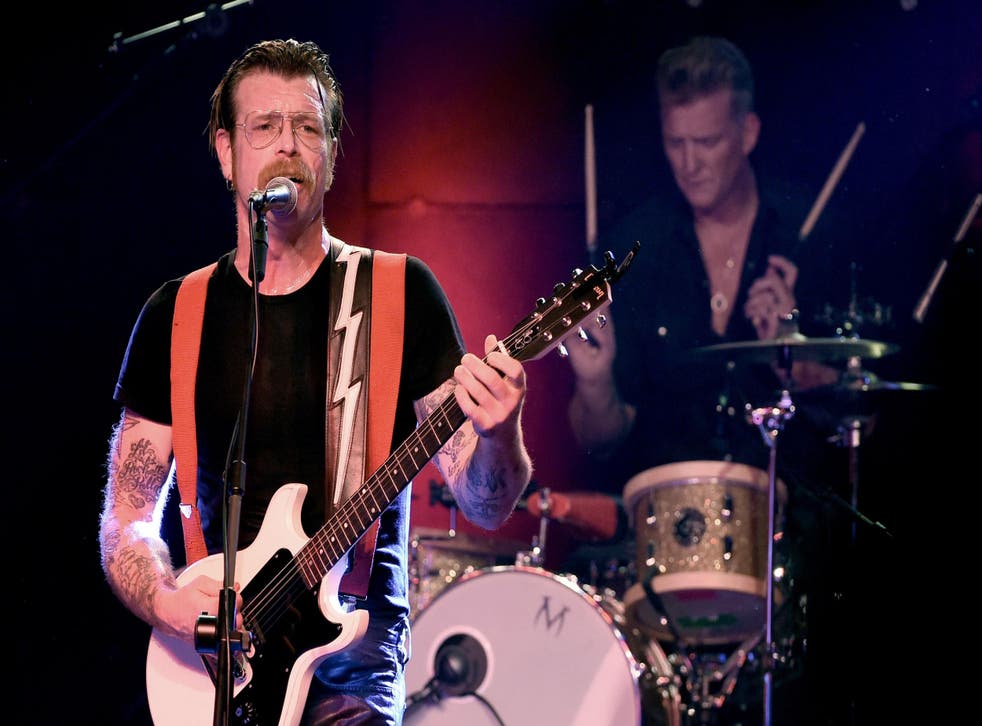 The US rock band which was performing when gunmen stormed the Bataclan concert hall in Paris, killing 89 people, have thanked the authorities and paid tribute to those who lost their lives in the attack.
Eagles of Death Metal were on stage when three jihadists stormed the venue, which is situated in the 11th arrondissement of the French capital.
Survivors have recounted how the terrorists opened fire, shooting mercilessly into the unsuspecting crowd, before ordering everyone to lie down. They then began executing the audience members, one by one. The building was later stormed by police commandos, at which point the gunmen detonated explosive belts all three were wearing, killing themselves and more of their hostages.
Concert-goer captures start of Bataclan attack
In a statement the band, who fled off stage as soon as the shooting began, said they were "horrified and still trying to come to terms with what happened in France".
The statement said members' "thoughts and hearts" were with Nick Alexander, a British man who sold merchandise for the band, who was killed, along with "record company comrades" Thomas Ayad, Marie Mosser, and Manu Perez, who were shot in the massacre.
It went on: "Although bonded in grief with the victims, the fans, the families, the citizens of Paris, and all those affected by terrorism, we are proud to stand together, with our new family, now united by a common goal of love and compassion."
The band, who performed on British television on TFI Friday on 30 October, two weeks before the attack, have cancelled all scheduled shows until further notice.
They also thanked US and French authorities "and especially all those at ground zero with us who helped each other as best they could during this unimaginable ordeal, proving once again that love overshadows evil".
Eagles of Death Metal's support act, White Miles, also released a statement, which spoke of the band's solidarity with and support for the victims.
Join our new commenting forum
Join thought-provoking conversations, follow other Independent readers and see their replies