Paris terror attacks: Tourists continue to flock to city as Disneyland Paris and Eiffel Tower close to mark mourning period
Most tourists are refusing to be deterred from visiting the UK's most popular overseas city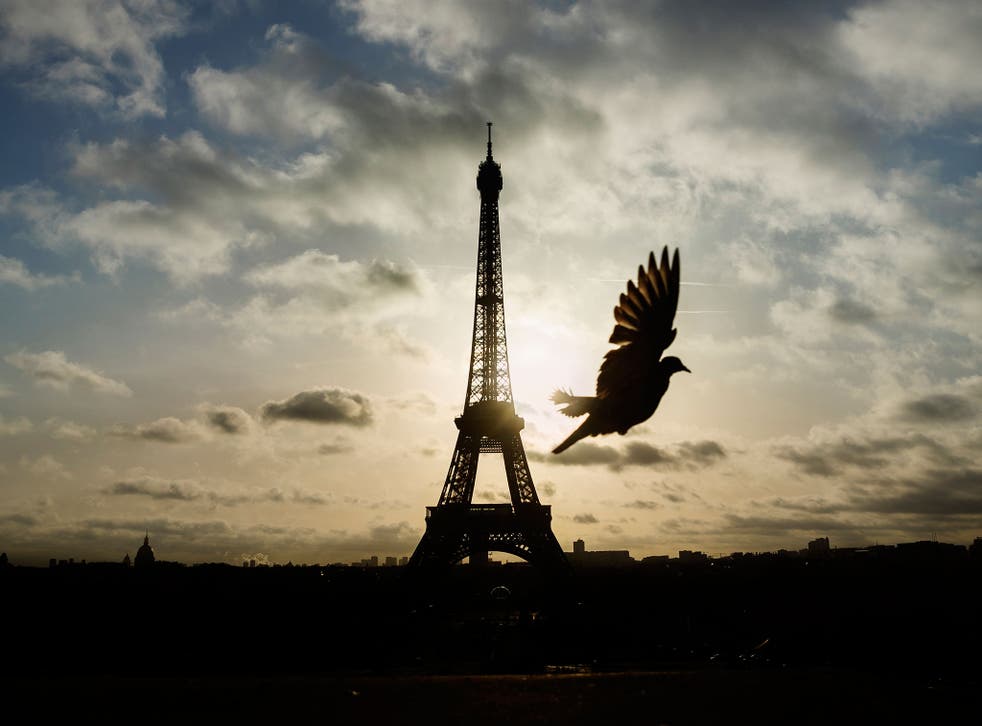 "The Eiffel Tower is currently closed until further notice," reads a statement on the website of the Paris icon. At the request of the mayor of Paris, Anne Hidalgo, the tower was kept in darkness last night, as a symbol of mourning.
A Facebook message from the president of Euro Disney, Tom Wolber, echoed the sentiment: "As part of France's three-day national mourning period, Disneyland Paris will remain closed through Tuesday 17 November."
Yet as Paris grieves for the victims of the massacre, the travel industry is getting back to business as usual. Most tourists are refusing to be deterred from visiting the UK's most popular overseas city.
Ted Wake, managing director of the leading city-break operator, Kirker, told The Independent: "No-one has asked to come home early, and no future bookings have been cancelled.
"We spoke on Saturday to those due to travel in the next 10 days, and all felt - as we do - that it is too early to decide."
Two Kirker customers who were booked to travel to Paris early on 14 November decided to postpone, but new bookings for the French capital were still coming in at the weekend. Airlines and the train operator, Eurostar, offered passengers booked to travel at the weekend the chance to defer their trips without penalty. A spokesman for easyJet, which is the second-largest airline in France, told The Independent: "Only a few people decided not to travel to and from Paris over the weekend." Forward sales did not appear to be affected, he said: "It is early to say but at the moment we don't see an impact on our bookings to and from Paris as a result of the terrorist attacks."
Most of the operators' special policies have now expired, with usual terms and conditions being applied. One exception is Flybe, which is offering passengers booked to travel to Paris on 16 or 17 November the chance to postpone, change destination or obtain a credit note for future travel."
Flights and trains are operating normally, though passengers are being urged to check in earlier than usual because of tighter security.
The Paris attack influenced the police response to a security scare at Gatwick airport, which disrupted thousands of journeys on 14 November. The North Terminal was closed for six hours while bomb-disposal officers carried out a controlled explosion on an object that had been dropped in a bin. A French national was arrested on suspicion of firearms offences.
Join our new commenting forum
Join thought-provoking conversations, follow other Independent readers and see their replies