Isis jihadist and Paris attacks mastermind Abdelhamid Abaaoud seen 'drinking and smoking cannabis in Saint-Denis bar' after atrocities
Abdelhamid Abaaoud was seen with a group of 'eight to ten' men outside the flat that was later raided by French police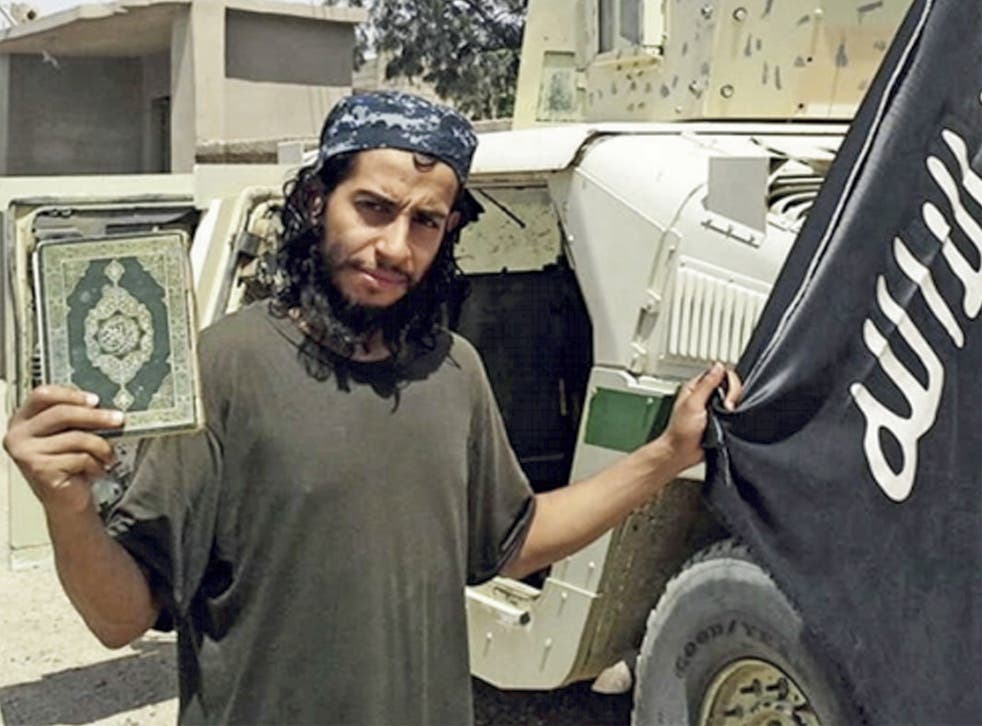 The apparent architect of the Paris attacks was reportedly seen on the streets of Paris shortly after the atrocities, smoking cannabis and drinking with a group of men, witnesses have claimed.
Amel Alla, whose mother lives near the Saint-Denis flat in which Abdelhamid Abaaoud died during a police raid on Wednesday, said she often saw the group of men outside.
"I saw him in Muslim dress, down at the building with all these guys, perhaps eight or 10 of them," the estate agent told Sky News.
Who was Abdelhamid Abaaoud, mastermind of the Paris attacks?
Ms Alla, who claims Abaaoud was wearing "Islamic dress" while his companions were dressed "in normal clothes", said she only recognised the Paris attacker after she watched television with her sister that evening.
"I am 99.9 per cent sure it was him, it is crazy."
"They were there like smoking joints and drinking beers - they are often in the street so I know them, I know them."
Jean-Jacques, who gave only his first name, also said he had seen Abaaoud. "He was sitting in the street with a bottle of whisky and he offered some to me."
The 22-year-old told the MailOnline he only realised who Abaaoud was later on.
The Paris prosecutor Francois Molins confirmed the known Isis jihadist had died during the raid on Wednesday.
In pictures: Saint-Denis raid

Show all 33
Abaaoud is suspected of masterminding the Paris attacks that killed 129 people on Friday.
Born in Belgium, the 28-year-old grew up in Molenbeek, a district in Brussels. He is believed to have joined Isis in 2013 and European security services had believed in was in Syria during the latest Paris attacks.
If confirmed, the sighting of Abaaoud outside in the days following the attack will be yet another strike against French and Belgium security services who have been heavily criticised following the atrocities.
Join our new commenting forum
Join thought-provoking conversations, follow other Independent readers and see their replies