Poland elections: Right-wing Law and Justice party wins most votes
The election authority is expected to announce on Tuesday how many seats the parties get in parliament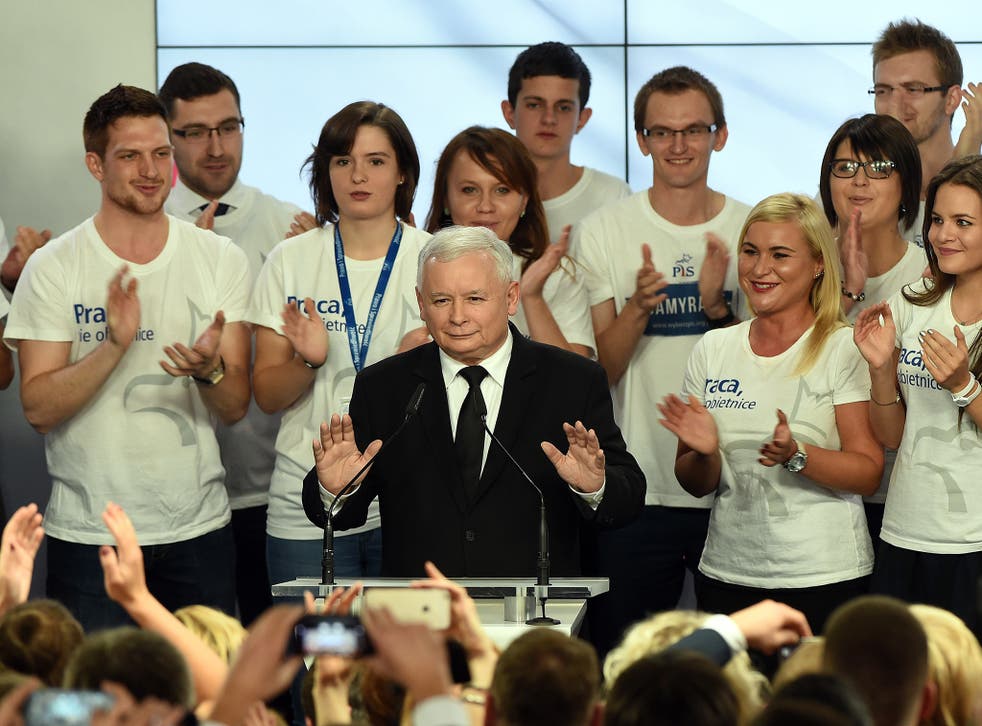 Poland's Law and Justice party took more votes than any other group, official results from the country's parliamentary election have confirmed.
The right-wing party won 37.6 per cent of the vote in Sunday's parliamentary election with Civic Platform, the pro-market party that governed for the last eight years, securing just over 24 per cent of the vote, according to election authorities.
Three other parties will also make it into parliament: a party led by the right-wing rock musician Pawel Kukiz, which got 8.8 per cent; a pro-business party led by an economist, Ryszard Petru, with 7.6 per cent and the agrarian Polish People's Party, with 5.1 per cent.
The election authority is expected to announce on Tuesday how many seats the parties get in parliament.
Results also confirmed no left-wing party made it in at all, the first time in 26 years of democracy that the former communists have no presence in the lawmaking body.
The United Left, a coalition of five left-wing parties, got only 7.6 per cent, below an 8 per cent threshold that coalitions need to enter parliament.
Two other small parties, one far-right and one far-left, also did not get enough votes to make it in.
Analysts predicted the election of a right-wing and Eurosceptic party would lead Poland to become a more inward-looking country and one less willing to work with European partners to forge common policies on pressing issues like climate change and migrants.
Agnieszka Lada, an expert on foreign affairs, said: "Poland will be a different Poland in Europe starting from today."
Law and Justice has also vowed not to adopt the euro currency until Polish wages have caught up with those in Germany, a prospect that is decades away at best.
The populist party's strong showing came after a campaign in which it took a hard line on migrants, essentially saying it doesn't want any, and criticizing the outgoing centrist leadership for agreeing to a take some 7,000 refugees under a European Union plan.
Days before the election, party chairman Jaroslaw Kaczynski even warned that migrants could carry "protozoa and parasites" and other diseases that could be dangerous to Europeans. Several of his political opponents accused him of using language reminiscent of that used by Nazi Germany against the Jews.
"They tapped in so well to the general mood that 'we don't want refugees,"' said analyst Jacek Kucharczyk, who believes Law and Justice's anti-migrant position was a key factor in the extent of its victory.
Kucharczyk, who is the head of the Institute of Public Affairs, a Warsaw think tank, said said that the party won such a decisive victory because it made people believe that it could "create an invisible wall around Poland," allowing Poles to keep all the things they like about EU membership while insulating them from what they don't like.
The party's candidate for Prime Minister, Beata Szydlo, insists that the party is "very pro-European" but only wants to protect Poland's interests.
Join our new commenting forum
Join thought-provoking conversations, follow other Independent readers and see their replies