Polish women offered free self-defence classes by the army
Polish journalist Marcin Ogdowski says there is a 'propaganda dimension' to the free sessions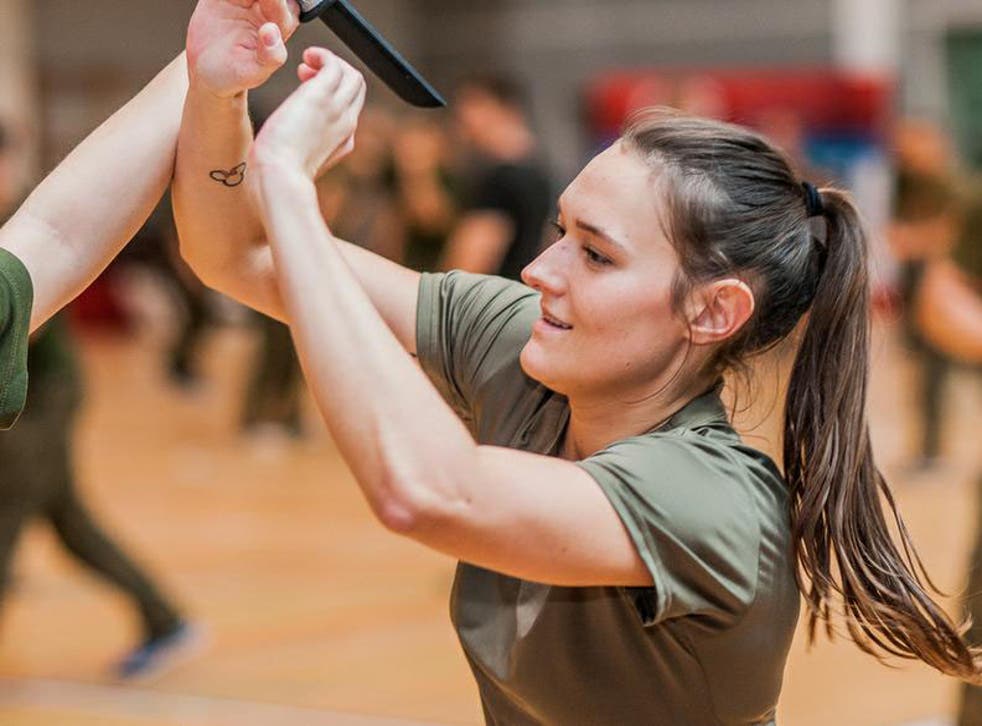 The Polish army has announced it will provide free self-defence classes for women in 30 different cities over the coming months.
The free practical sessions, each several hours long, are to be held at military training facilities on seven specific dates between 19 November and 3 June.
Poland's Ministry of National Defence said the classes were for adult women who wanted to learn to protect themselves "in various situations that threaten their life or health, especially arising from physical threats against them."
Women would be taught techniques by military instructors including releasing holds and deflecting kicks, it said.
They would also be shown how to defend themselves from attacks involving "dangerous tools or with the participation of several attackers".
The Ministry said the project aimed to "popularise the women's self defence training program of the combat forces of the Republic of Poland in a civilian environment."
However, some accused the army of running the classes as a publicity stunt.
Army Photographic Competition 2016

Show all 13
Polish journalist Marcin Ogdowski said the lessons had a "propaganda dimension" and self-defence classes should be run by the police instead of the military, reported the BBC.
And former special forces commander Roman Polko told Polish media while the incentive could be a way to encourage new recruits, "the knowledge of aikido or jujitsu [...] will not win a war."
He also raised concerns that only undertaking such a short self-defence course could give women a "false sense of security" with potentially dangerous consequences if they tried to take on an attacker, according to Dziennik Polski.
The classes are open to women over 18 in good physical health, but there is no upper age limit, said Polish Defence minister Antoni Macierewicz.
Poland, which scrapped compulsory military service in 2008, is said to be upping its military capacity amid rising tensions with Russia.
Fears of Russian military aggression has caused thousands of young people to join the country's historic militias known as the Riflemen's Associations, reported CNN.
The Russian exclave Kaliningrad shares a border with Poland and Mr Macierewicz has called the recent movement of Russian warships to the area "an obvious cause for concern".
Poland blames EU for Brexit
Tensions have been escalating between Nato states and Russia since the latter's intervention in Ukraine beginning in February 2014, which was criticised by leaders across the world.
Russia says it believes its borders are under threat as Nato forces draw closer, sparking fears of a potential Cold War-style standoff in the Baltic states as Russia assembles military forces in eastern Europe.
Join our new commenting forum
Join thought-provoking conversations, follow other Independent readers and see their replies