Polar bear shot at by Copenhagen zookeepers after man jumps into enclosure
The man, reportedly in his twenties, was taken to hospital for treatment
Wednesday 02 December 2015 17:42
comments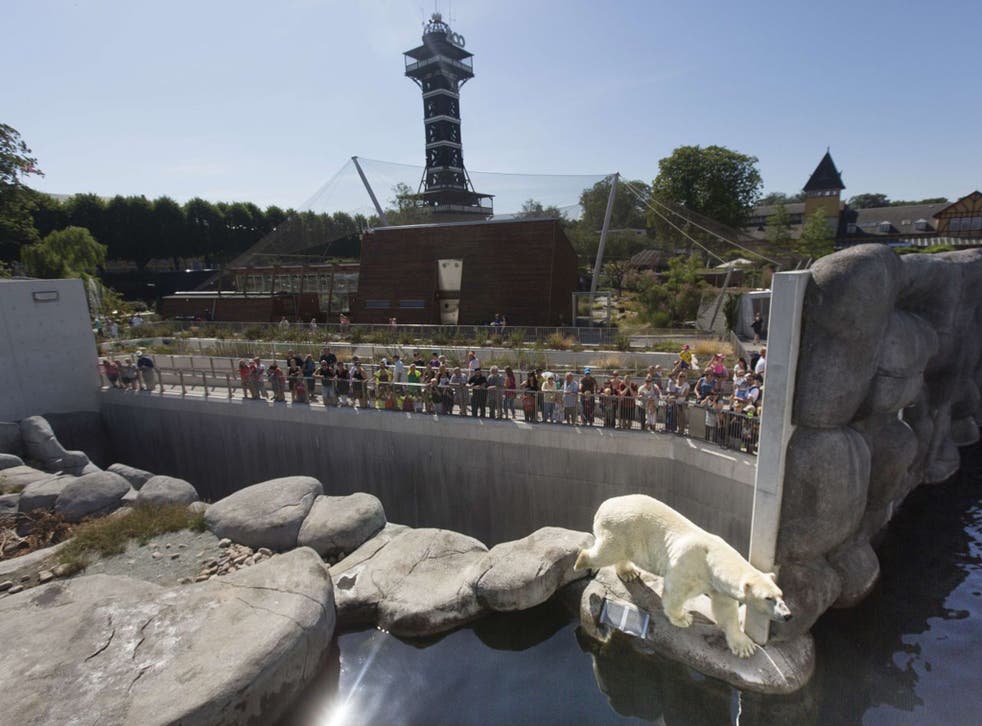 A man who jumped inside a polar bear enclosure on Wednesday at Copenhagen Zoo had to be rescued by zookeepers firing rubber bullets at the animal.
The man leapt into the bear pit shortly after noon as guests, including children, were watching the 10-year-old bear, who weighs 621kg.
Zoo staffers at first yelled to distract the animal from his potential prey before others with firearms arrived, firing rubber bullets to get the huge animal to back off. Once the bear returned to its cage, zoo employees entered the enclosure to rescue the intruder.
"He walked up to the male bear of his own free will" but was able to get away with "only superficial wounds," said park manager Steffen Straede.
The man, reportedly in his twenties, was not identified and his motive for entering the enclosure was unclear. He was taken to hospital for treatment.
The zoo has no plans to make any changes to the enclosures following the incident, Straede added.
In July 2012, Siberian tigers fatally mauled a 21-year-old Afghan-born man inside an enclosure at the same zoo. The Copenhagen Zoo also made international headlines last year when it killed a giraffe for inbreeding reasons, then dissected it and fed it to lions in front of visitors, including children.
AP
Join our new commenting forum
Join thought-provoking conversations, follow other Independent readers and see their replies