Police investigate Swedish train station security guards for 'assaulting' young boy
Footage of the incident appears to show a guard sitting on top of a nine-year-old boy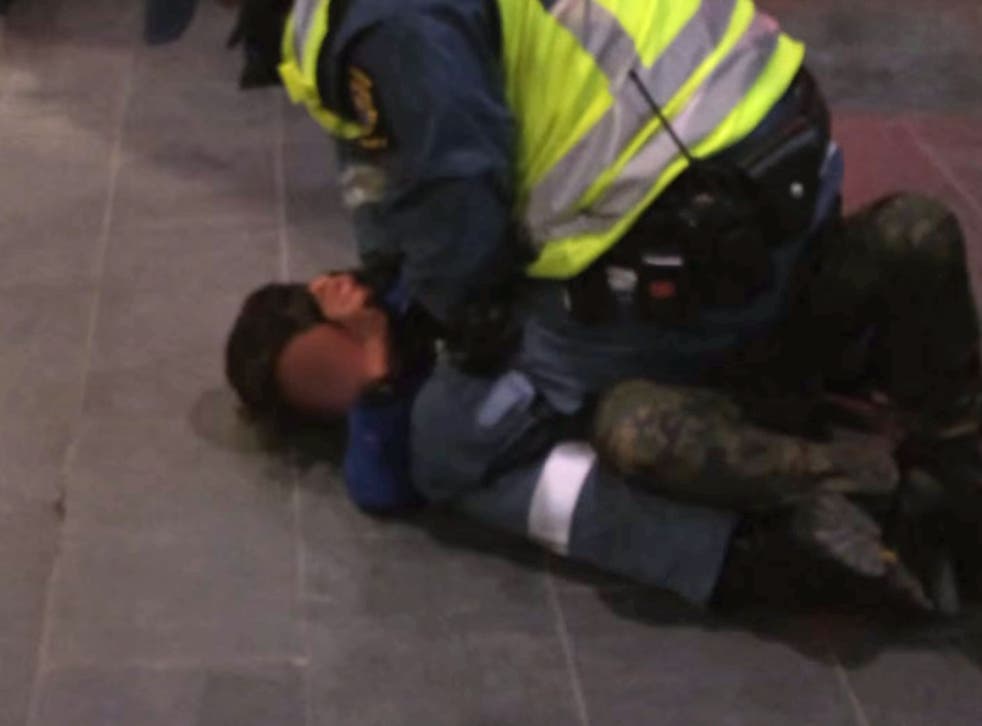 A pair of train station security guards are being investigated by Swedish police, after disturbing footage emerged appearing to show one assaulting a nine-year-old boy.
The video appears to show a guard sitting on top of a nine-year-old boy in the station in the city of Malmo. As the child struggles, the guard is seen clasping his hands over the boy's mouth, and pushing his face into the ground.
In his apparent state of distress, the boy is heard reciting the Shahada – an Islamic prayer.
The guard had detained the boy and his 12-year-old friend after they travelled without a ticket and were made to leave a train.
Warning: Viewers may find this video distressing
According to a translation by The Local Sweden, a witness told the Sydsvenskan newspaper: "It didn't seem like the boy was doing anything. But the guard just threw him to the floor. He [the guard] looked like he weighed 90 kilos, but he just sat on him and hit his head against the ground."
Police began investigating the incident following twelve complaints about the guards, who are employed by the Svensk Bevakningstjänst security company, which is contracted by station owner Jernhusen.
Linda Pleym, a spokeswoman for Skåne county police, told Swedish newspaper Aftonbladet that the guards have been accused of assault.
Anders Lönnebo, CEO of Svensk Bevakningstjänsten, said that while the incident "didn't look good on camera", the guards were following police orders to hold the boys when they got off the train.
He added that another film of the incident shows that police were also on the scene at the time.
Cecilia Granath, a spokeswoman for Jernhusen, said her company had been in contact with the security firm since the incident came to light.
A spokeswoman for Jernhusen, the firm which owns the station, said it had contacted with security firm since the incident occurred. Cecilia Granath told The Local: "We have a zero-tolerance policy towards excessive violence," she told The Local on Monday.
"Clearly this looks very unpleasant on video, but right now we have too little information to draw a conclusion.
"However, we have a very good partnership with the security company. It is carrying out an internal investigation and we will await its findings."