Political sculptor creates novelty sex toy that allows you to stick it to Vladimir Putin
Graphic designer has created a novelty sex toy designed to look like Putin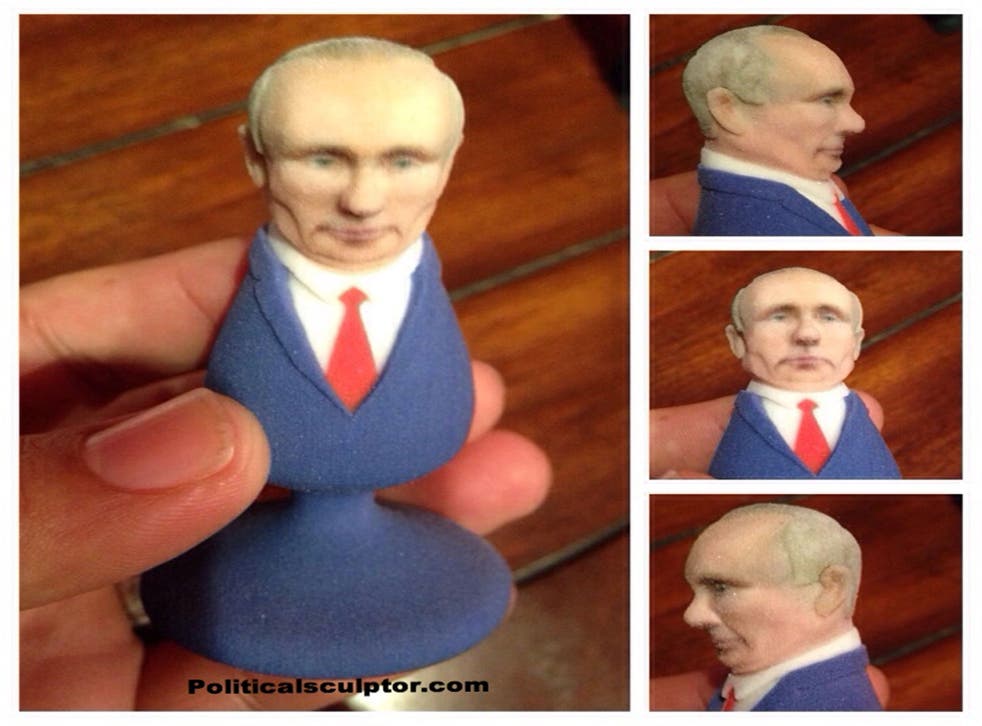 From topless Femen protesters to Hitler comparisons, posters of him mocked up wearing lipstick and 'not for Gays beer', those who oppose the Russian president rarely lack imagination when showing Vladimir they won't be Putin up with his policies.
A case par excellence is graphic designer and self-described political sculptor, Fernando Sosa, who has come up with his own unique way of (ahem) sticking it to Russia's favourite alpha male.
In opposition to the Russian leader's anti-gay politics Sosa has created a novelty sex toy designed to look like President Putin.
The artist explained his motivation for creating the toy, which was first reported on the Huffington Post, on his Imgur page: "This is the second of my political oriented figurines.
"As many of you guys know, Russia is bringing an all-out war against the civil rights of gay people in Russia. Leading the charge is Mr. Putin and his homophobic leadership.
"I wanted to ridicule Mr. Putin so I wanted to make a voodoo-like doll of him so people could do whatever they wanted to Mr. Putin in the privacy of their own home.
"However, what a better way to attack Mr. Putin's shirtless bear wrestling reputation? Make him into the shape of a butt plug."
Mr Sosa is selling copies of his creation, which costs around £14, online.
Potential buyers may want to consider one final salient point ahead of making a purchase. The item isn't functional - being made as it is of sandstone.
According to reports however, Mr Sosa is now "looking for a few people to help me buy raw materials like skin safe silicone or rubber" to make a fully functional Putin plug. Which is a relief.
Join our new commenting forum
Join thought-provoking conversations, follow other Independent readers and see their replies