Pope Francis I excommunicates Mafia for 'adoration of evil' in strongest attacks in 20 years
Visiting southern Italy after one of infamous group's most shocking killings, Pope Francis said that the church would use all of its power to combat organised crime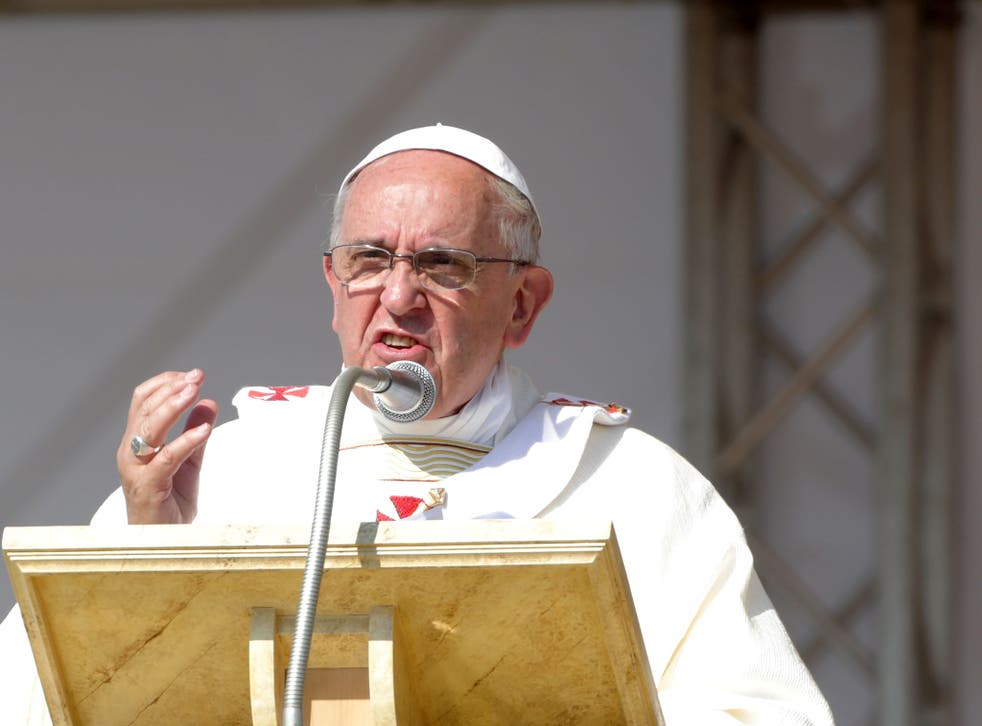 The Pope excommunicated the Mafia yesterday, blasting a group that is thought to be the most powerful organised crime organisation in the world. It is the most severe condemnation of the Mafia by a pope for two decades, after criticism over 20 years ago triggered revenge attacks in Italy.
The Mafia is an example of the "adoration of evil and contempt of the common good," he said.
In unplanned remarks about the 'Ndragheta crime group to thousands of people at Mass in southern Italy, Pope Francis said: "Those who in their lives follow this path of evil, as Mafiosi do, are not in communion with God. They are excommunicated."
The pope said that the church would use its full force to combat organised crime. "Our children are asking for it, our young people are asking for it," he said.
They concluded a visit to Calabria, 'Ndragheta's heartland and the site of the murder.
In pictures: 'The many popes of Pope Francis'

Show all 12
A spokesman said that the words did not constitute the kind of formal decree that is required for official excommunication. But the statement is still expected to have a deep affect on members of the Mafia, because many see themselves as religious and attend ceremonies.
The comments — the first time that a pope has used the word excommunicated in relation to th e organised crime group — are thought to be the church's strongest attack on the Mafia since 1993. Then, Pope John Paul blasted the Sicilian Mafia when he visited the area after a run of murders, and urged Roman Catholics in Sicily to rise up against them.
The target of Pope Francis' attack, the 'Ndrangheta, is based in Calabria, the heel of Italy and is estimated to make up at least 3% of the country's GDP. But it has spread across the world and has revenues of around £44 billion from drug trafficking, extortion and money laundering.
Join our new commenting forum
Join thought-provoking conversations, follow other Independent readers and see their replies