Pope Francis says anti-maskers stuck 'in their own little world of interests'
Pope contrasts the protests of 'anti-maskers' with the 'healthy indignation' seen in Black Lives Matter rallies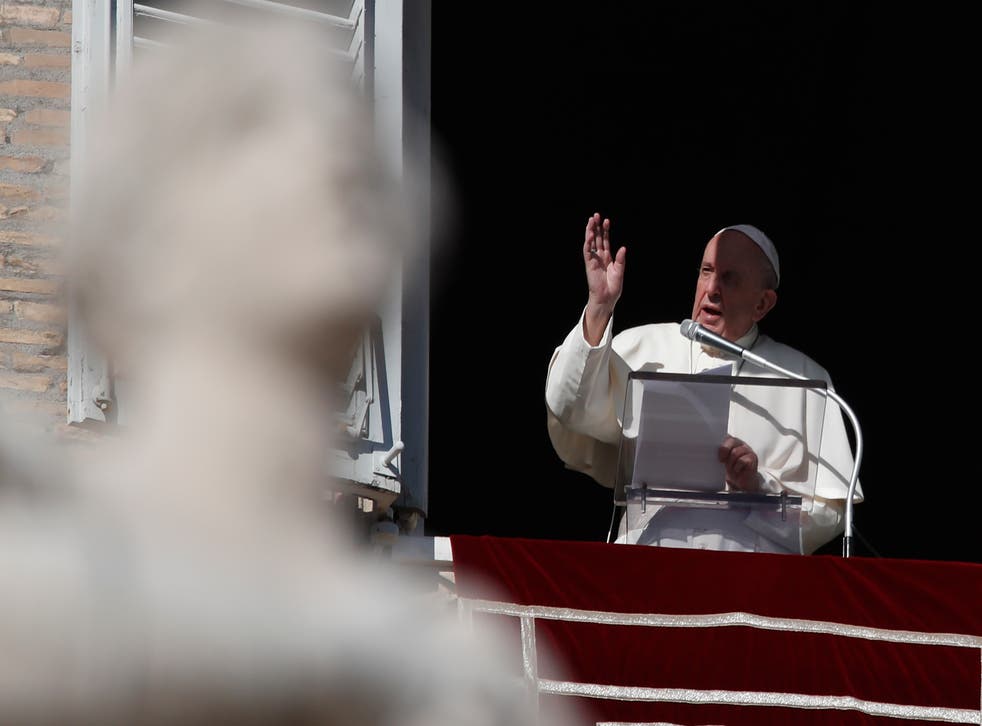 Leer en Español
Pope Francis has criticised "anti-maskers" and those protesting lockdown restrictions during the pandemic, part of a range of comments made in a new book based on his conversations with his biographer.
In the book that will be published next month, the pope reflects on the resistance towards public safety measures and guidelines around the world during the Covid-19 crisis.
"Some groups protested, refusing to keep their distance, marching against travel restrictions – as if measures that governments must impose for the good of their people constitute some kind of political assault on autonomy or personal freedom," he said.
Entitled Let Us Dream: the Path to a Better Future, the book is ghost-written by Austen Ivereigh and is largely centred on the pope's views of 2020 events and particularly the coronavirus pandemic.
Drawing a comparison with the "healthy indignation" seen during the Black Lives Matter demonstrations, Francis took a strong stand against those who claim "that being forced to wear a mask is an unwarranted imposition by the state".
"You'll never find such people protesting the death of George Floyd, or joining a demonstration because there are shantytowns where children lack water or education, or because there are whole families who have lost their income," he said.
"On such matters, they would never protest; they are incapable of moving outside of their own little world of interests."
In the book, which touches on a wide range of issues from the plight of Uighur Muslims to the economy, Francis hails the "great efforts" of governments around the world to curb the outbreak.
"With some exceptions, governments have made great efforts to put the wellbeing of their people first, acting decisively to protect health and to save lives."
However, he said that those governments that put the economy before public health have "mortgaged their people".
Francis's statements about anti-maskers come after he has himself drawn flak for seeming to shun a face covering in many public appearances.
The pope was widely criticised after a 7 October event where he met guests at a crowded indoor gathering without a mask, kissing the hands of newly ordained priests and chatting with people who also pulled down or didn't wear their own face coverings.
After the criticism following several public appearances, one of the key members of the pope's Covid-19 commission, Reverend Augusto Zampini, acknowledged last month that at the age of 83 and with part of his lung removed after an illness in his youth, Francis would be at high risk for complications if he were to become infected with coronavirus.
"He has started to use the mask now," Reverend Zampini said in response to reporters' questions. "And I hope he will use it in the general audiences when he is close to the people. If you're in an open space, we know that it's different. But well, we are working on that."
Join our new commenting forum
Join thought-provoking conversations, follow other Independent readers and see their replies