Pope Francis 'furious' at senior Cardinal Tarcisio Bertone's plan to 'retire in four-storey penthouse'
Pope Francis has attempted to promote a meagre lifestyle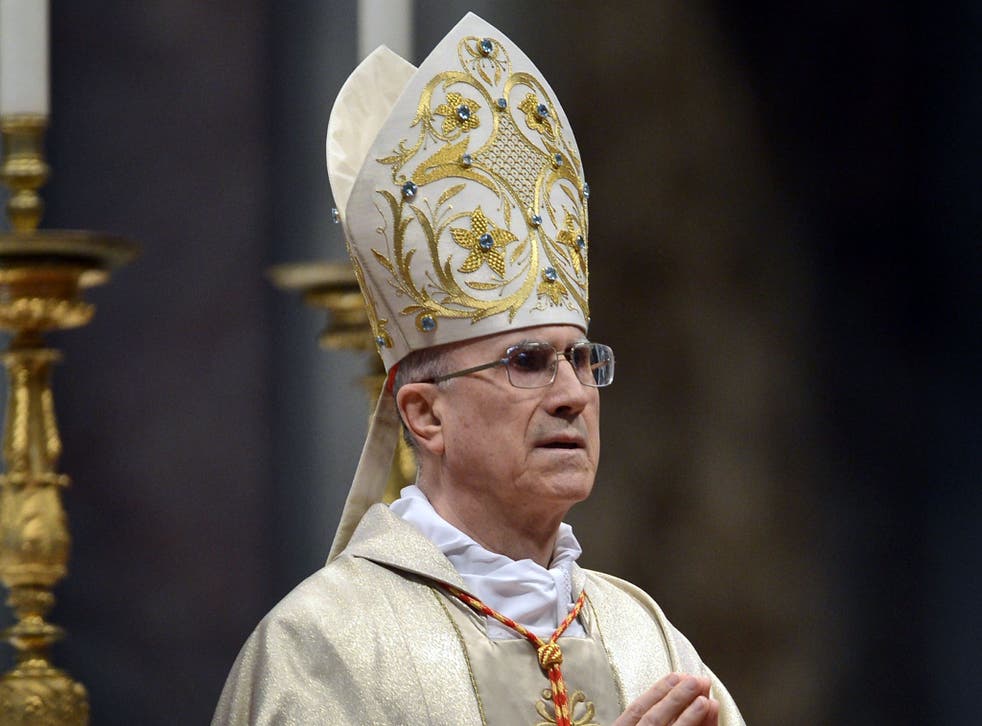 Pope Francis is reportedly furious at the plans of a former senior member of the clergy, who hopes to retire in a palatial penthouse apartment overlooking Rome.
Cardinal Tarcisio Bertone was appointed secretary of state – one of the most senior positions in the Church - by Pope Benedict Benedict XVI in 2006, and retired last October.
Claims that Bertone planned to create a lavish home emerged in April, and came to a head in late May when Italian gossip magazine, Chi, published a photo of the renovation atop the Palazzo San Carlo building in the Italian city.
Scaffolding reportedly towers four storeys around the entire penthouse complex, where Bertone will allegedly share the apartment with three nuns who will deal with domestic tasks.
The refurbishment involved merging two existing flats: one of between 300 and 400 sq metres previously assigned to the head of the Vatican gendarmerie, and another of around 200 sq metres belonging to a deceased prelate, according to newspaper La Repubblica.
Pope Francis has sought to promote simple living by taking residence in the House of St Martha guest house instead of the papal penthouse to which he is entitled. He is enraged at Bertone's actions, according to Italian media reports.
In pictures: 'The many popes of Pope Francis'

Show all 12
A sermon he gave shortly before Easter is believed to have revealed his reaction to Bertone's project, in which he slammed "unctuous, sumptuous, presumptuous" clerics, La Repubblica reported.
Responding to claims the attack was partially aimed at him, Bertone told Italian news agency ANSA at the time: "I don't understand these attacks.
"I am in harmony with the pope. He likes me."
In a message sent to the newsletter of his former dioceses, the 79-year-old prelate addressed rumours that the property is 700sq metres (7,500 sq ft) - claiming it is actually half this size.
He went on to defend the build, saying that it is normal for flat in the Vatican to be large, adding the apartment on the roof of the Palazzo San Carlo had been "duly converted [at my own expense[ was made available for my temporary use and, after me, someone else will use it," the Guardian reported.
Bertone added the Pope had called him and expressed "his solidarity and disappointment at the attacks directed at me over the apartment".
Asked to comment on the affair, the pope's spokesman, Father Federico Lombardi, said: "I have nothing to say", according to the newspaper.
Join our new commenting forum
Join thought-provoking conversations, follow other Independent readers and see their replies