Pope abolishes rule that kept church sex abuse cases top secret
Protection of 'pontifical secret' clause has served to keep scandals over child sex abuse hidden, critics say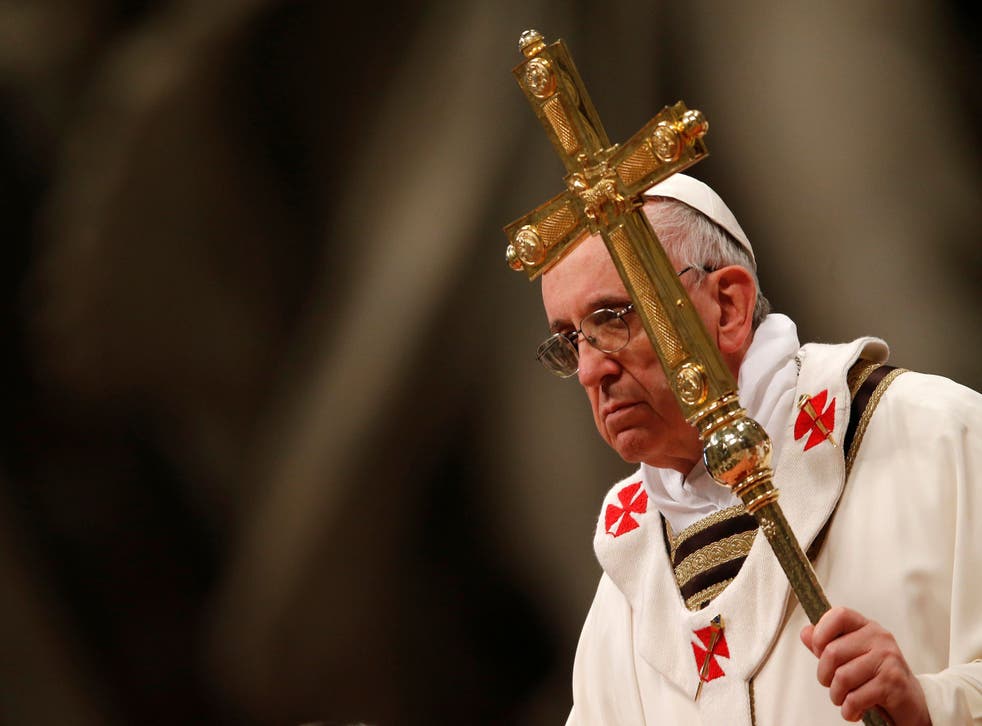 Pope Francis has issued an order removing the highest level of secrecy covering child sex abuse cases involving the clergy, a move demanded by campaigners as part of sweeping changes to the way the Catholic church deals with such allegations.
Critics said the claim of "pontifical secrecy" was used by accused Church officials to avoid cooperating with authorities.
The measures brought by the Pope on Tuesday change universal church law, requiring the reporting of suspicions of sex abuse to civil authorities and forbidding attempts to silence those who report abuse or allege they have been a victim.
The pontiff decreed that information in abuse cases must still be protected by church leaders to ensure its "security, integrity and confidentiality".
But the Vatican's leading sex crimes investigator, Archbishop Charles Scicluna, called the reform an "epochal decision" that will allow for better coordination with police forces across the world and open up lines of communication with victims.
Pope Francis visits Ireland – in pictures

Show all 55
Francis also raised from 14 to 18 the cutoff age below which the Vatican considers "pornographic" media to be images of child sexual abuse.
The new norms are the latest amendment to the Catholic church's in-house canon law – a parallel legal code that metes out ecclesial justice for crimes against the faith – in this case relating to the sexual abuse of minors or vulnerable people by priests, bishops or cardinals. In this legal system, the worst punishment a priest can incur is being defrocked, or dismissed from the clerical state.
Pope Benedict XVI had decreed in 2001 that these cases must be dealt with under "pontifical secret", the highest form of secrecy in the church. The Vatican had long insisted that such confidentiality was necessary to protect the privacy of the victim, the reputation of the accused and the integrity of the canonical process.
However, such secrecy also served to keep the scandal hidden, prevent law enforcement from accessing documents and silence victims, many of whom often believed that "pontifical secret" prevented them from going to the police to report their priestly abusers.
While the Vatican has long tried to insist this was not the case, it also never mandated that bishops and religious superiors report sex crimes to police, and in the past has encouraged bishops not to do so.
Additional reporting by agencies
Join our new commenting forum
Join thought-provoking conversations, follow other Independent readers and see their replies