Pope says Catholic Church needs 'a heart of poverty, not a heart of a businessman'
Truth of the Gospel should be announced with 'simplicity and gratuitousness'
Michael Day
Tuesday 11 June 2013 18:11 Comments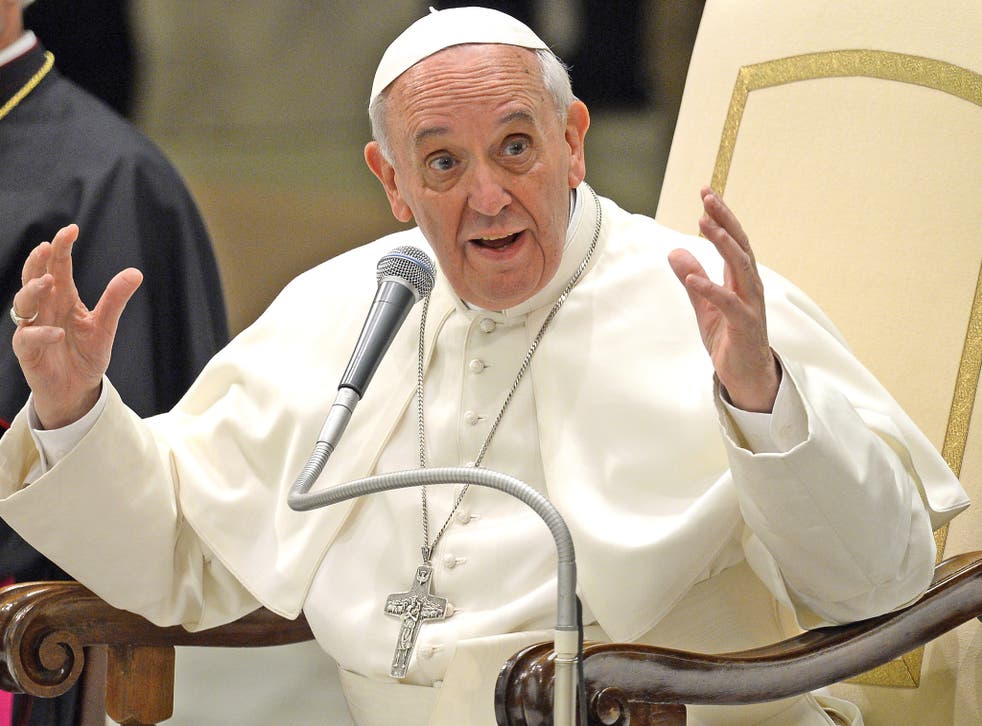 Pope Francis said today that the Catholic Church, which rakes in hundreds of millions of euros each year, should follow the example of St Peter and not seek to accumulate wealth.
The Argentine pontiff said today during Mass at Saint Martha's House, the Vatican residence where he lives, that the truth of the Gospel should be announced with "simplicity and gratuitousness".
"The works of the Church must go forward… but with a heart of poverty, not a heart of investment or of a businessman.
"Saint Peter did not have a bank account and when he had to pay taxes, the Lord sent him to sea to fish a fish with a coin inside in order to pay."
Francis has issued a some cost-cutting reforms within the Vatican that include cutting the €25,000 allowance normally paid to members of the oversight commission of cardinals of the controversial Vatican Bank, the IOR.
The IOR has frequently been investigated in connection with money laundering scams.
Looking at income in Italy alone the Vatican rakes in around £800m a year from taxpayers' donations. It also has considerable stockmarket investments and owns thousands of properties, some of which operate as profit-generating enterprises -- and most of which enjoy tax breaks.
Register for free to continue reading
Registration is a free and easy way to support our truly independent journalism
By registering, you will also enjoy limited access to Premium articles, exclusive newsletters, commenting, and virtual events with our leading journalists
Already have an account? sign in
Join our new commenting forum
Join thought-provoking conversations, follow other Independent readers and see their replies