President Erdogan criticises West for prioritising gay and animal rights over refugees
'Shame on those who in the West divert their sensitivity to the so-called freedoms, rights, and law shown in the debate over gay marriage away from Syrian women, children, and innocents in need of aid'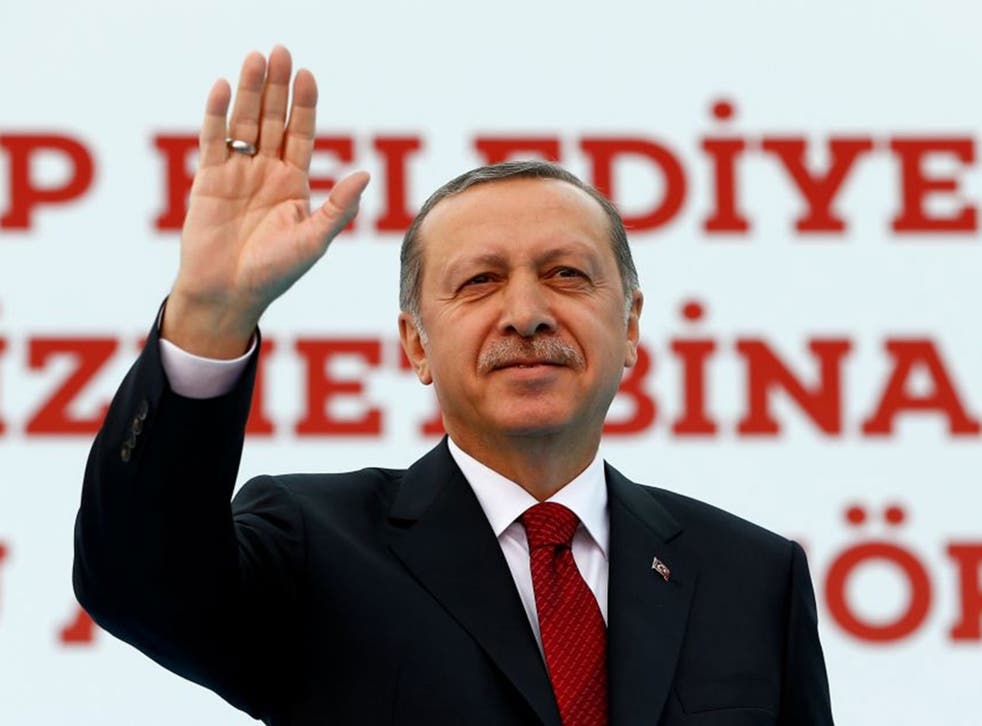 Turkish President Recep Tayyip Erdogan has lambasted Western countries, claiming they care more about gay and animal rights than the fate of Syrian refugees.
Speaking at a ceremony in north-west Turkey on Friday, Mr Erdogan accused the West of possessing a mindset "remnant of slavery and colonialism".
Mr Erdogan said: "Shame on those who in the West divert their sensitivity to the so-called freedoms, rights, and law shown in the debate over gay marriage away from Syrian women, children, and innocents in need of aid," Anadolu Agency reports.
"Shame on those who divert their sensitivities to the living space of the whales in the seas, seals, [and] turtles away from the right to life of 23 million Syrians. Shame on those who put their security, welfare [and] comforts ahead of other people's struggle to survive.
Recep Tayyip Erdogan's most controversial quotes

Show all 8
"Shame on the slavery-and-colonial-era mindsets that set their eyes firstly on incoming refugees' money in their wallets, and jewellery on their arms and necklaces," he added, seemingly referring to Denmark's plan earlier this year to confiscate valuables from incoming refugees to cover the costs of caring for them.
Around 2.7 million Syrians who have fled civil war are being housed in camps inside Turkey.
The Syrian conflict, which has raged since 2011, has driven more than four million people – a sixth of the country's population – to seek safety in other countries, making it the largest refugee crisis in a quarter century, according to the UN.
The president's latest anti-West remarks come amid a standoff with the European Union over its demand that Turkey amend its anti-terrorism laws to secure visa-free travel in Europe for Turks.
Additional reporting by Associated Press
Join our new commenting forum
Join thought-provoking conversations, follow other Independent readers and see their replies