Princess denies she almost ran from wedding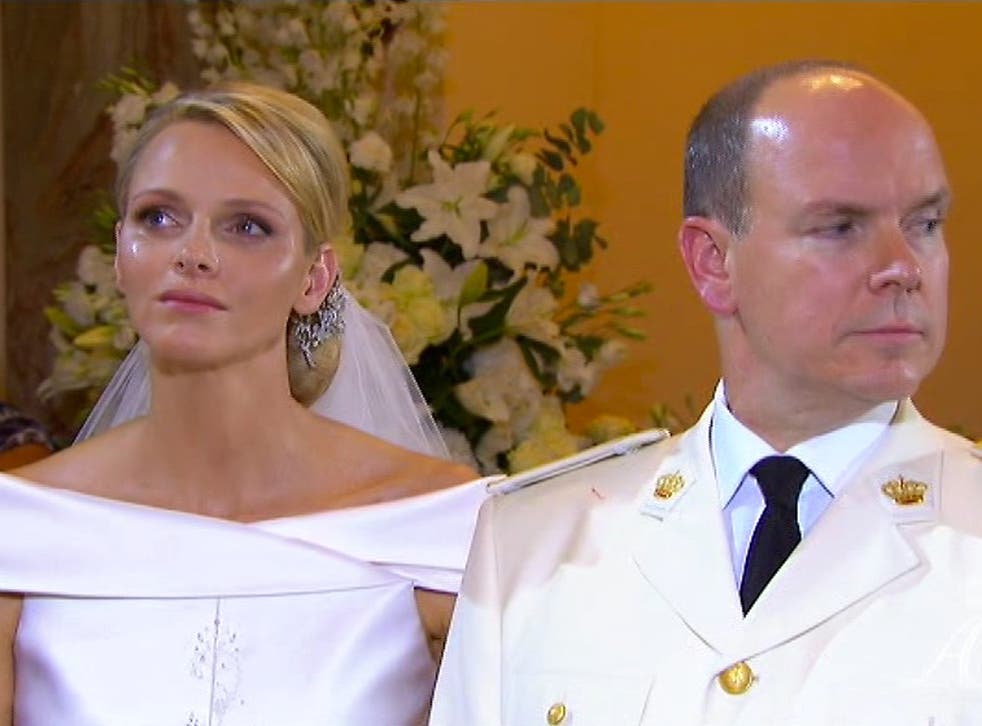 Princess Charlene of Monaco has broken her silence to deny reports that she was a reluctant, almost runaway bride in the run-up to her marriage to Prince Albert four months ago.
The South African former Olympic swimmer, who was photographed weeping on her wedding day, right, dismissed as "hilarious" rumours that she tried to buy a one-way ticket home to Johannesburg two days before the ceremony. At her husband's side for their first joint television interview since the £50m wedding, she said: "Why would he go through all this effort to have our... dearest friends come join us, for us to be reluctant?"
Prince Albert added: "My family have long been the subject of rumours born out of jealousy."
Join our new commenting forum
Join thought-provoking conversations, follow other Independent readers and see their replies