Putin to be 'immortalised' for 'bringing order and stopping wars' in Roman emperor-style bronze bust statue
Accession of the Crimea has to be celebrated, said leader of Cossack group
Lamiat Sabin
Monday 23 March 2015 11:14 Comments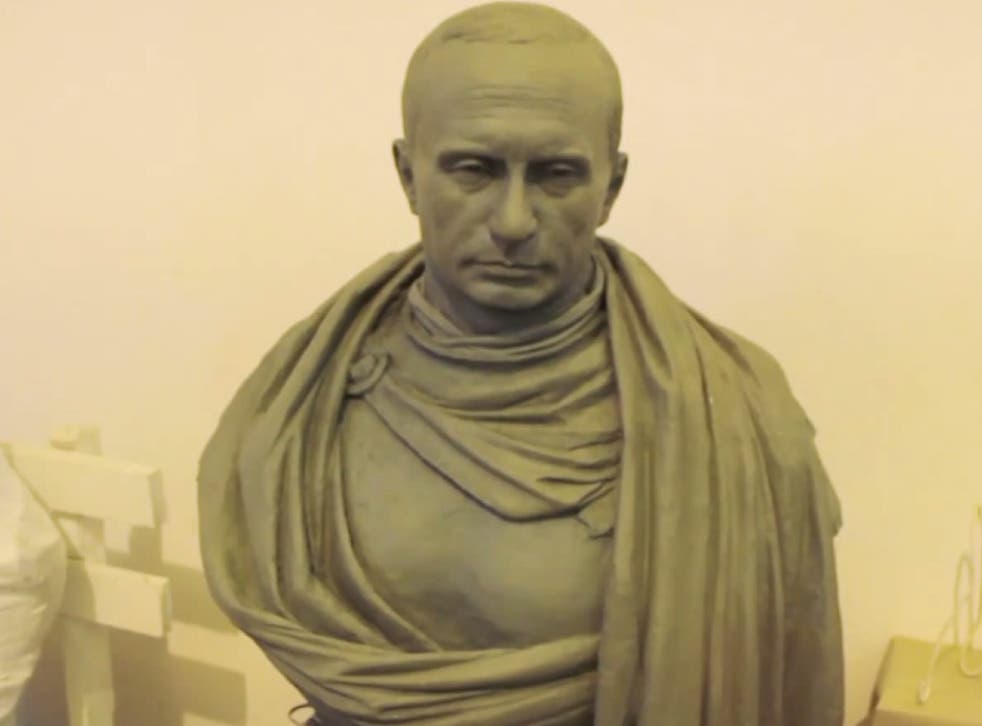 A bronze bust of Russian president Vladimir Putin – in the style of a Roman emperor – will be unveiled next month to honour his supposed ability "to bring order and end wars".
The statue will be unveiled as part of Russia's anniversary celebrations of the allied victory over the Nazis.
Andrey Polyakov, the leader of the St Petersburg Cossack group Irbis – which champions traditional Slavic values – said that the sculpture, for which the clay mold has been completed, will be installed near Parnas station in north St Petersburg.
9 controversial Putin quotes

Show all 9
"Such a remarkable event in the history of Russia such as the accession of Crimea has to be immortalised," Polyakov told news agency Nevskye Novosti yesterday.
"I believe that Putin is one of our brightest, positive heads of state we have had in the last hundred years or so. This is a man who is worthy to have a monument in his lifetime."
"This is the man who brought order and to stop wars in the Caucasus, South Ossetia, Abkhazia, Transnistria," he added.
The listed territories in neighbouring nations Georgia and Moldova were home to separatist wars that were reportedly backed by Russia.
Putin signed a deal last week calling for almost complete integration of South Ossetia into Russia on the anniversary of the Crimea annexation.
Putin was accused last month of funding separatist fighters in east Ukraine – which he denies – despite seeming to back the rebels in the battle for Debaltseve.
Register for free to continue reading
Registration is a free and easy way to support our truly independent journalism
By registering, you will also enjoy limited access to Premium articles, exclusive newsletters, commenting, and virtual events with our leading journalists
Already have an account? sign in
Join our new commenting forum
Join thought-provoking conversations, follow other Independent readers and see their replies