'Racism got me here': Israeli victim of anti-semitic attack in Germany speaks out against being used as 'channel' for right-wing extremism
Shakah Shapira, 26, was attacked by seven men on New Year's Eve in Berlin
Rose Troup Buchanan
Tuesday 06 January 2015 11:45 Comments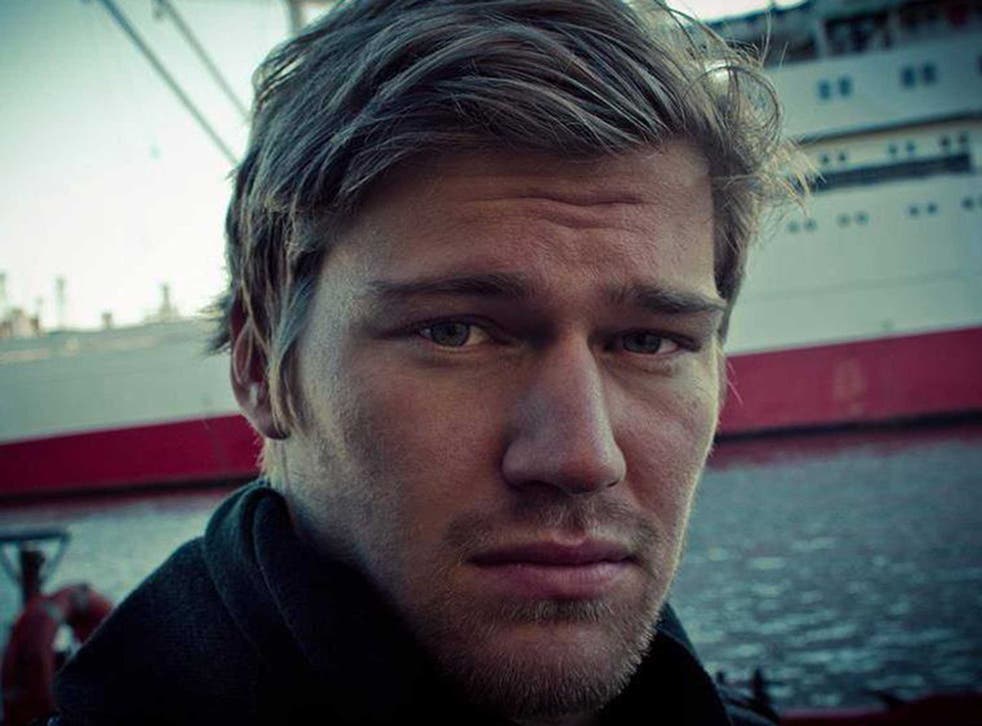 A young Israeli man involved in an apparent anti-Semitic attack by seven "Arabic speaking" men in Berlin has spoken out to The Independent against being used as a "channel" for the extreme right-wing.
The attack on 26-year-old Shakah Shapira comes at a time of heightened tensions in Germany, as tens of thousands march on increasingly popular "anti-Islamisation" protests.
Mr Shapira was attacked on New Year's Eve by seven men after he filmed them making racial slurs and songs, including "F*** Israel, f*** Jews," on Berlin's subway. He alleges his attackers spoke German and Arabic.
The group of men followed Mr Shapira, who has lived in Germany for 12 years and Berlin for six, off the subway and demanded he delete his video. After he refused the men spat on him and kicked him, causing him a head injury.
Mr Shapira told The Independent: "I don't want to be associated with any kind of racism.
"Racism is what got me in that situation in the first place."
He continued: "There is a certain problem with anti-Semitism coming from Islam and it's something I can definitely notice, but that should never be the reason to support the discrimination of Turks nor Arabs."
In pictures: Anti-Pegida protesters

Show all 10
Yesterday, Mr Shapira had written on his Facebook page "I don't wanna be your channel for even more racist bull**** towards arabs."
Expanding on his original point further down the post, already liked by hundreds, he wrote in a separate comment: "No matter what color your skin is, or your religion, or heritage - you can always be a racist dips***."
Mr Shapira also expressed his fears to a popular Israeli newspaper that the attack might be used to strengthen nationalism in Israel and added the attack had not made him consider leaving Berlin.
Local police have confirmed they are still looking for the attackers.
Vighya Ramalingam, research and policy manager at Institute for Strategic Dialogue, cautioned the attack was more indicative of tension between Jewish and Muslim communities in Europe at the moment because of wider world events than the rising numbers of anti-Islamisation marches in Germany.
"I think some of the violence we are seeing between the two is very separate from the anti-Muslim sentiments we can see in parts of Germany recently.
"I would say that the anti-Semitic violence is largely due to an inability within communities to grapple with the larger conflict abroad," she told The Independent.
The World Jewish Congress has strongly condemned the attack. "Just like everybody else, Israeli citizens have a right to live in Europe in safety, without being singled out on the basis of their nationality or faith," WJC Associate Executive Vice-President Maram Stern said.
Meanwhile, yesterday a record 18,000 people attended a Pegida (Patriotic Europeans against the Islamisation of the West) rally in Dresden as thousands of ant-Pegida citizens also took to the streets to march against the right-wing organisation.
The movement has been attacked by German Chancellor Angela Merkel, who said Pegida's leaders have "prejudice, coldness, even hatred in their hearts".
Register for free to continue reading
Registration is a free and easy way to support our truly independent journalism
By registering, you will also enjoy limited access to Premium articles, exclusive newsletters, commenting, and virtual events with our leading journalists
Already have an account? sign in
Join our new commenting forum
Join thought-provoking conversations, follow other Independent readers and see their replies