Redhead Day: Dutch city welcomes thousands of ginger people in annual festival
Redhead Day – or 'Roodharigendag' in Dutch - is in its ninth year, welcoming 5,000 people from 70 different countries for a three-day festival celebrating the ginger gene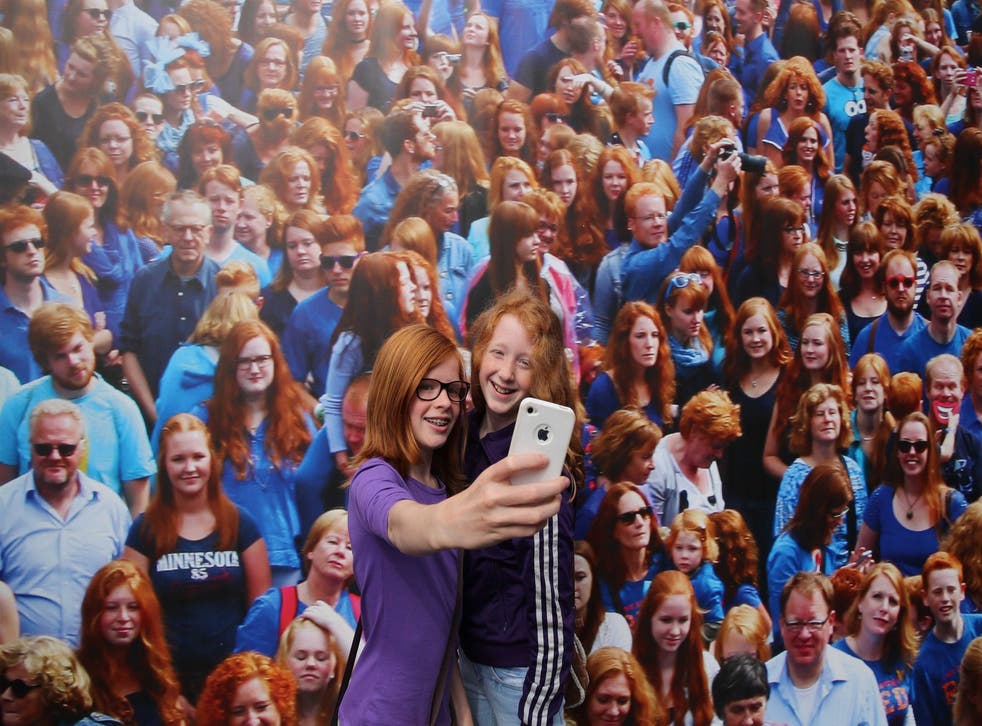 A large group of people painted a Dutch city red this weekend – thanks to the annual congregation of some of the world's (apparently) diminishing population of gingers.
As many as 5,000 redheads from around the globe descended on the city of Breda for a three-day festival celebrating the genetic trait.
The event started on Friday 5 September and included a range of activities from photoshoots to art exhibitions, a film night and lectures on the history of red hair.
Thousands of redheads flooded Breda in the south of the Netherlands, roaming the historical city to visit tourist sites, dine at local cafes and visit special workshops and even a fashion show laid on by the event.
In pictures: Redhead Day

Show all 7
Called Redhead Day – 'Roodharigendag' in Dutch - the festival enjoyed its ninth instalment this year and urged its participants to dress in purple for a 'Wonderland' theme.
On Saturday, one of the most talked about exhibitions at the festival included one entitled 'red hot' by photographer Thomas Knights, whose images of good looking redheaded men, in an attempt to "rebrand the ginger male stereotype", made waves across the world last year. The pictures were displayed in the Grote Kerk church.
According to the organisers, redheads make up only 1 per cent of the worldwide population, but two per cent in the Netherlands. The nation with the highest percentage of redheads is Scotland at 13 per cent.
Join our new commenting forum
Join thought-provoking conversations, follow other Independent readers and see their replies