Refugee crisis: 28 people including babies killed after boat capsizes off Greek coast
A further 68 people were rescued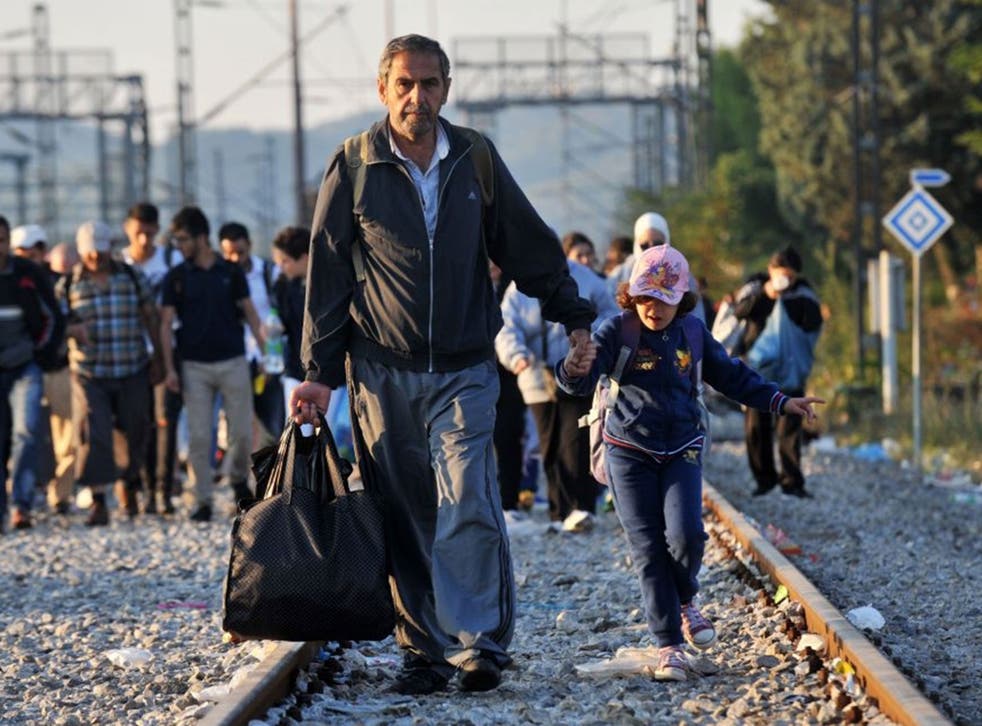 At least 28 people, half of them children, have died off the Greek coast after a wooden smuggling boat capsized, in the latest sea tragedy in the refugee crisis gripping Europe.
The Greek coastguard rescued 68 people after the boat came into trouble in the southeastern Aegean Sea before dawn on Sunday, off the small Greek island of Farmakonissi.
Some 30 further people on board the boat were able to make it to Farmakonissi safely.
The initial death toll following the incident more than doubled from 10 after coast guards searched the ship.
A spokesman for the Greek coast guard said that 5 girls and 5 boys died as well as baby infants whose sexes were not disclosed. He did not know the ages or nationalities of the victims.
The incident comes as leaders grapple to find a solution to the refugee crisis, as thousands of desperate people enter Europe in search of safety and security.
In a shock move, the German government has suggested that it wants to reintroduce border controls in a breach of the EU Schengen agreement allowing free movement on the continent, the Bild newspaper reported citing sources who had spoken to the state government in Bavaria.
The border with Austria would reportedly be the first affected, in a bid to stem the flow of refugees from Hungary after around 13,000 people arrived in Munich on Saturday followed by a further 3,000 on Sunday morning.
Officials responded to the arrivals by erecting tents, but have urged other parts of Germany to also accept refugees as they struggle to cope.
The refugee crisis - in pictures

Show all 70
In Hungary, the situation remained fraught as a record number of people entered the country.
Some 4,330 refugees were detained on Saturday, over 700 more than the previously record-breaking day.
Earlier, Germany's interior minister warned that refugees will not be able to choose which country they settle in under a proposed European Union quota system detailing the number of people each country must accept.
"There can be no free choice of residence for refugees. That doesn't exist anywhere in the world," Thomas de Maiziere told the German daily newspaper Tagesspiegel, adding that that refugees must accept being distributed around the EU in exchange for protection.
Additional reporting by AP
Join our new commenting forum
Join thought-provoking conversations, follow other Independent readers and see their replies