Refugee crisis: Plans to clear part of Calais Jungle prompt outcry from charities
Hundreds of migrants could be forcibly removed from the camp unless they voluntarily leave by Tuesday night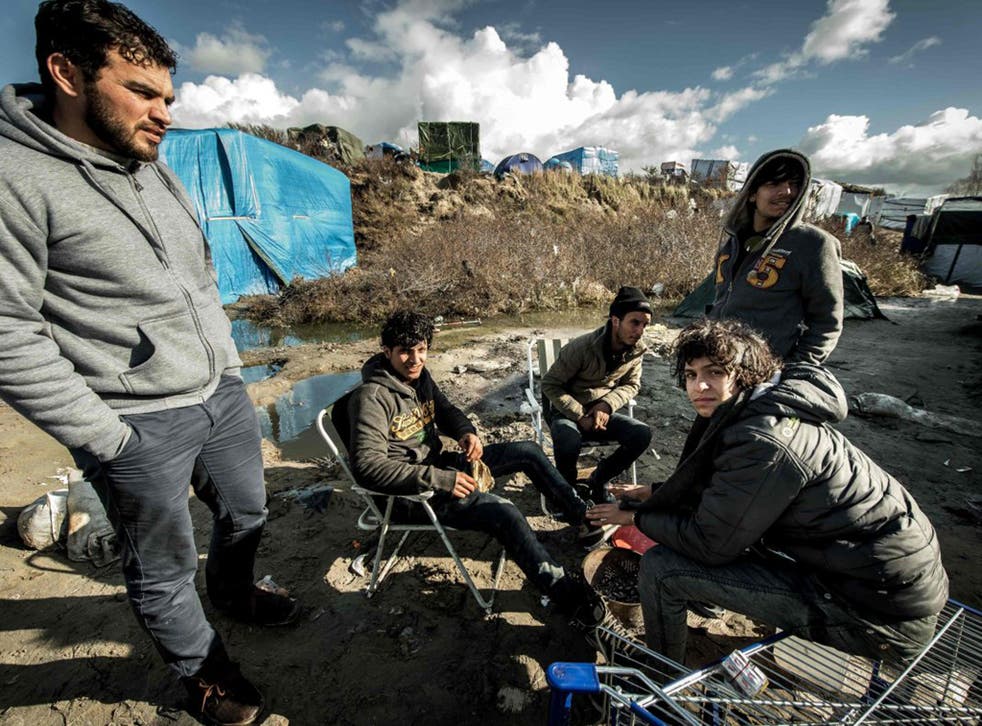 Hundreds of migrants could be forcibly removed from a camp in the French port of Calais known as the Jungle, unless they voluntarily leave by Tuesday night, prompting an outcry from charities and activists.
The local authority has issued a decree ordering the southern part of the camp to be cleared by 8pm. "After this deadline, if they have not left the area, the evacuation of the occupants of this area will take place, if necessary by force," it said.
Temporary shops, cafés, churches and mosques will also be razed. The migrants, many of whom are Syrian or Iraqi, have previously said they would resist the move, despite promises from officials that heated shipping containers would be provided as an alternative.
The authorities said up to 1,000 people could be affected but volunteers on the ground estimated that at least twice that number lived in the area. Eight associations working in the camp, including Doctors of the World, warned that the alternative accommodation is "very far from answering the needs of the problems encountered" in a letter to the French interior minister.
Help Refugees also claimed that "essential services" including a clinic, a mental health centre and an aid distribution centre would also be destroyed.
Philli Boyle, the charity's Calais manager, told LBC Radio that if people were forced out it was "a distinct possibility" that they would form smaller camps along the coast. "The French authorities don't appear to have provided for enough people," she said. "Who is going to look after them?"
Join our new commenting forum
Join thought-provoking conversations, follow other Independent readers and see their replies