Refugee crisis: EU agrees to set up new border and coast guard force
New force is expected to play a crucial role in tackling the current refugee crisis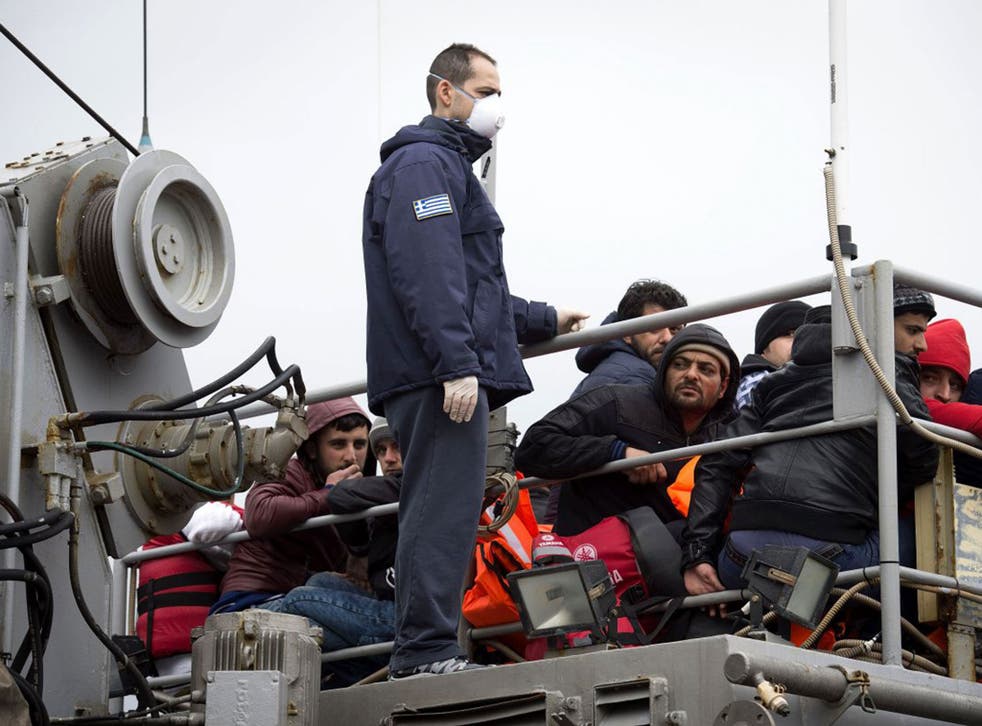 The European Union has agreed provisional measures aimed at setting up a planned border and coast guard, which is expected to play a crucial role in tackling the current refugee crisis.
The force would include some 1,500 border guards sent to popular landing spots, such as deserted Greek beaches, and would have the power to return undocumented migrants.
"We need this agency to strengthen our external borders and I am pleased with the progress we have made so far," said Dutch security and justice minister Klaas Dijkhoff, who chaired the meeting of EU home affairs ministers in Brussels. He said he was "very optimistic" that the ministers could agree details by April and deploy the force by summer.
The force will have nearly three times the budget of the EU's current border agency, Frontex, with funding worth €322m (£252m) by 2020.
However, ministers also expressed concern over the EU's planned easing of visa rules for Turkey, part of a deal struck at Monday's summit.
After officials warned that Turkey now only meets half of around 70 technical requirements for visa-free travel, Austrian interior minister Johanna Mikl-Leitner said the deal was "extremely questionable".
Meanwhile, German Chancellor Angela Merkel yesterday criticised moves by central European countries to close their borders: "This unilateral decision by Austria and... the Balkan countries on one hand brings us fewer refugees, but on the other hand puts Greece in a very difficult situation."
Nato secretary-general Jens Stoltenberg also said the alliance would add to its five warship in the Aegean Sea to intercept people smugglers.
Join our new commenting forum
Join thought-provoking conversations, follow other Independent readers and see their replies