EU urges Turkey to help stem flow of refugees
The European Commission has warned that the permanent collapse of Europe's passport-free Schengen zone and the return of border controls could cost between €5 and €18bn a year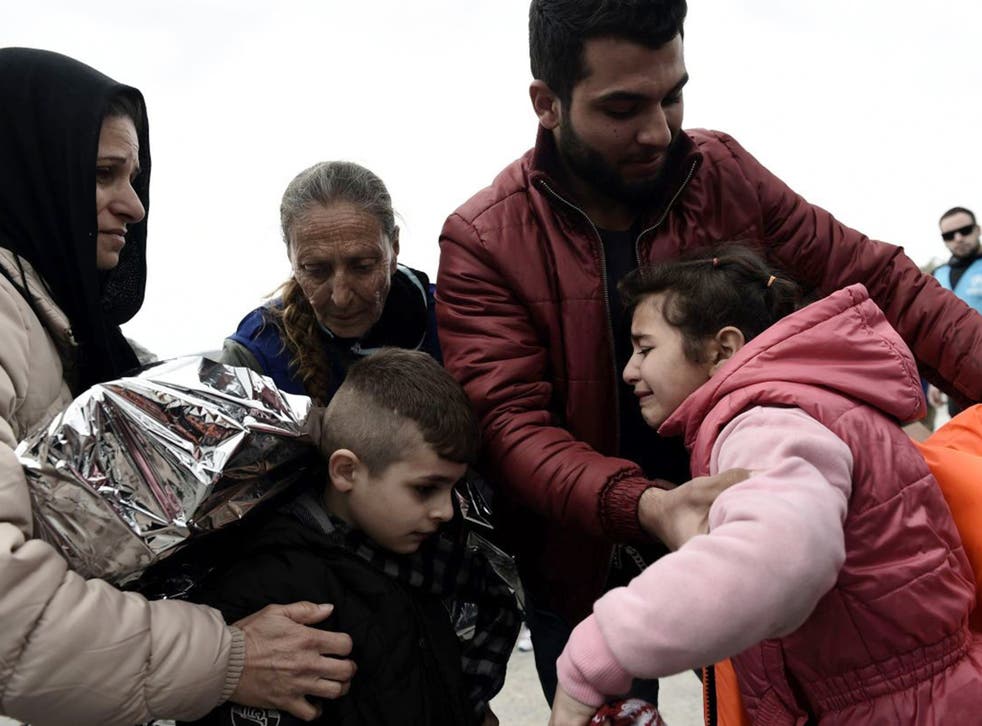 The European Union has pushed Turkey to stop the stream of refugees from war-torn Syria and Iraq, while warning that the return of internal borders to Europe could cost €1.4trn over 10 years.
The new move to resolve the refugee crisis came ahead of Monday's emergency EU summit with Turkey in Brussels. New official figures released showed that 1.26 million asylum seekers registered for protection in the EU last year, more than double the 2014 total, and leaders are under intense political pressure to show they can restore control over their borders.
European Council President Donald Tusk was upbeat about the prospects of a deal. "For the first time since the beginning of the migration crisis, I can see a European consensus emerging," he said in his summit invitation letter to fellow EU leaders.
Mr Tusk, who will chair the summit, was in Ankara seeking to persuade Turkish President Tayyip Erdogan to stop refugees from heading to Europe by cracking down on people smuggling and accepting the return of migrants who do not qualify for asylum. He urged Mr Erdogan to enforce last November's €3bn deal to help Turkey cope with 2.5 million Syrian refugees.
At the same time, the European Commission warned that the permanent collapse of Europe's passport-free Schengen zone and the return of border controls could cost between €5 and €18bn a year, equivalent to 0.05 to 0.13 per cent of EU economic output. It wants to restore the Schengen zone fully by December, with the roll-out of a new EU border and coast guard. "We cannot have free movement internally if we cannot manage our external borders effectively," EU migration commissioner Dimitris Avramopoulos said.
The EU statistics agency revealed yesterday that of the 1.26 million asylum requests made in the EU last year, 662,535 – 53 per cent – were from Syrians, Afghans or Iraqis. The rest were other nationalities not automatically regarded as likely to need asylum. Some 35.2 per cent were submitted in Germany, followed by 14 per cent in Hungary, and 12 per cent in Sweden. Just 3.1 per cent were made in the UK.
Join our new commenting forum
Join thought-provoking conversations, follow other Independent readers and see their replies