Refugee crisis: Europe must act humanely on refugees or face nationalism and closed borders, says continent's top human rights official
Exclusive: EU 'risks regression to xenophobia', warns human rights chief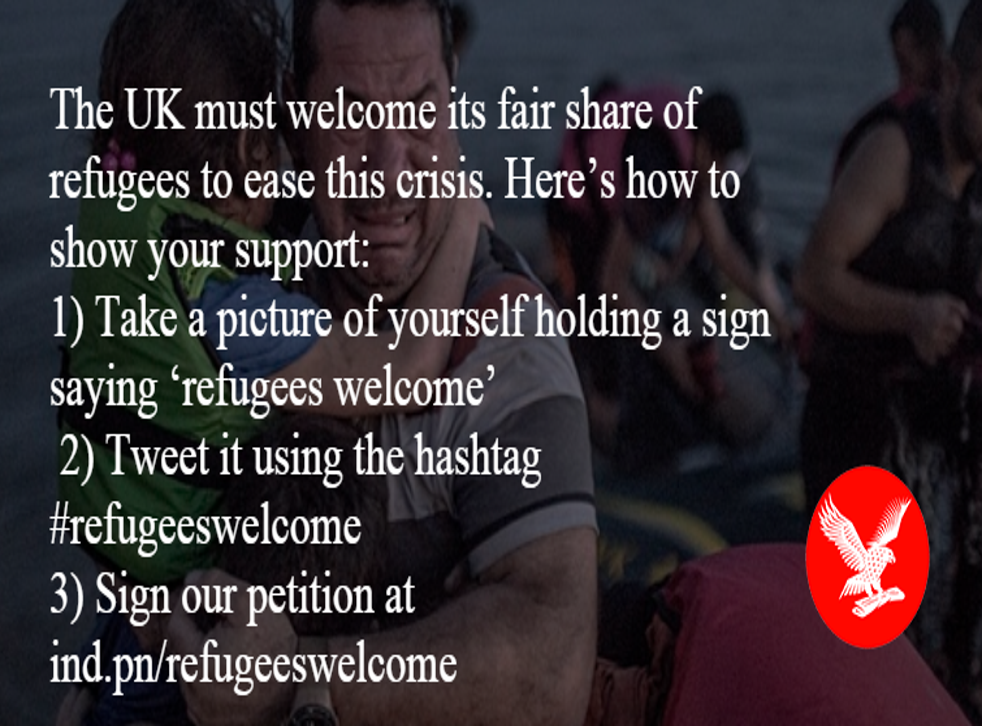 Europe faces the "dangerous scenario" of closed borders and rising nationalist sentiment without a united, and humane, response to the refugee crisis, the continent's top human rights official has warned.
As thousands of people fleeing war, poverty and persecution trek across Europe in the hope of reaching a country which will treat them with humanity, politicians continue to squabble over whether to welcome the refugees or find new ways of locking them out.
Thorbjorn Jagland, Secretary General of the Council of Europe, urged the 28 EU nations to rediscover the bloc's humanitarian values and offer sanctuary to hundreds of thousands of refugees – or face long-lasting consequences.
"If one starts to close the borders then it may be the beginning of the end of open borders in Europe, which are the basis for the internal market, and then you will get the re-emergence of nationalism," he told The Independent. "It is a dangerous scenario if we are not able to cope with this on a common European basis. It is a crucial moment now."
He praised citizens' movements such as those in Austria and Germany aimed at helping the refugees, and said governments should learn from their people. "The people-to-people solidarity that we are witnessing now on the ground in so many countries should be translated into government-to-government solidarity," Mr Jagland said. "They should make an agreement on how to distribute these people. It should be possible on such a rich continent." The Pope said that the Vatican would house two families fleeing conflict, and urged every parish in Europe to do the same.
Jean-Claude Juncker, the President of the European Commission, will outline his plans for dealing with the refugee crisis on 9 September. He will propose that EU nations resettle 120,000 people who are currently in Hungary, Greece and Italy.
However, many nations including Britain have opposed any binding national quotas. After the 19 April tragedy when up to 800 men, women and children died in a shipwreck off the coast of Libya, European leaders promised action. But they could not agree to relocate 40,000 people under binding quotas, and instead agreed to resettle just 32,000 people on a voluntary basis.
With more than 100,000 people now arriving in one month alone, Mr Jagland, a former Norwegian Prime Minister, said that number was now out of date. Other officials from the Council of Europe – a 47-nation intergovernmental rights body which is separate from the European Union, and oversees the European Court of Human Rights – have singled out Britain for criticism.
Mr Jagland was cautious about recent pledges from David Cameron to take more refugees, a U-turn prompted by the photograph of Aylan al-Kurdi, the three-year-old Syrian boy drowned on a Turkish beach. "There is a change of attitude but I would say a quite minor one compared to what others intend to do," he said. "Everything is a contribution, but the bigger nations in Europe have to take a bigger share – that is fair."
Germany expects up to 800,000 people to claim asylum this year, and Chancellor Angela Merkel has said it will welcome any Syrians who reach German soil. This has led to a confrontation with Hungary, which many refugees must cross to reach Germany, and a debate about whether or not the Schengen open borders can withstand such differing policies among member states.
While countries including Germany, France, Sweden and Austria are calling for a shared response, some Eastern European nations oppose binding quotas. Even the Austrian Chancellor Werner Faymann indicated it was time to phase in extraordinary measures to allow passage for migrants after a conversation with the Hungarian Prime Minister Viktor Orban. Mr Orban has portrayed the plight of people fleeing war as a threat to Europe's Christian roots, and Hungary is now building a razor-wire-topped fence along its border with Serbia.
"This will only fuel more xenophobic tendencies if leaders do not stand up and explain the European values," Mr Jagland said.
He did however see hope in the reactions to the photograph of Aylan. "I can see that the member states are waking up and rediscovering their values," he said.
"I think the picture of this poor boy on the beach is similar to the bombing of the square in Sarajevo in the Balkan wars," he added, referring to the 1992 Breadline massacre when images of 16 people killed when queuing for bread at a Sarajevo market touched hearts all over the world.
"Only when they saw the consequences on their televisions did the people react. And the same will happen now."
This newspaper has started a campaign for the UK to welcome a fair share of refugees.
Join our new commenting forum
Join thought-provoking conversations, follow other Independent readers and see their replies