Refugee crisis: Germany 'expecting as many as 10,000' arrivals as refugees head through Austria
Deal with Hungary has allowed thousands of refugees to cross the border into Austria, many say they intend to settle in Germany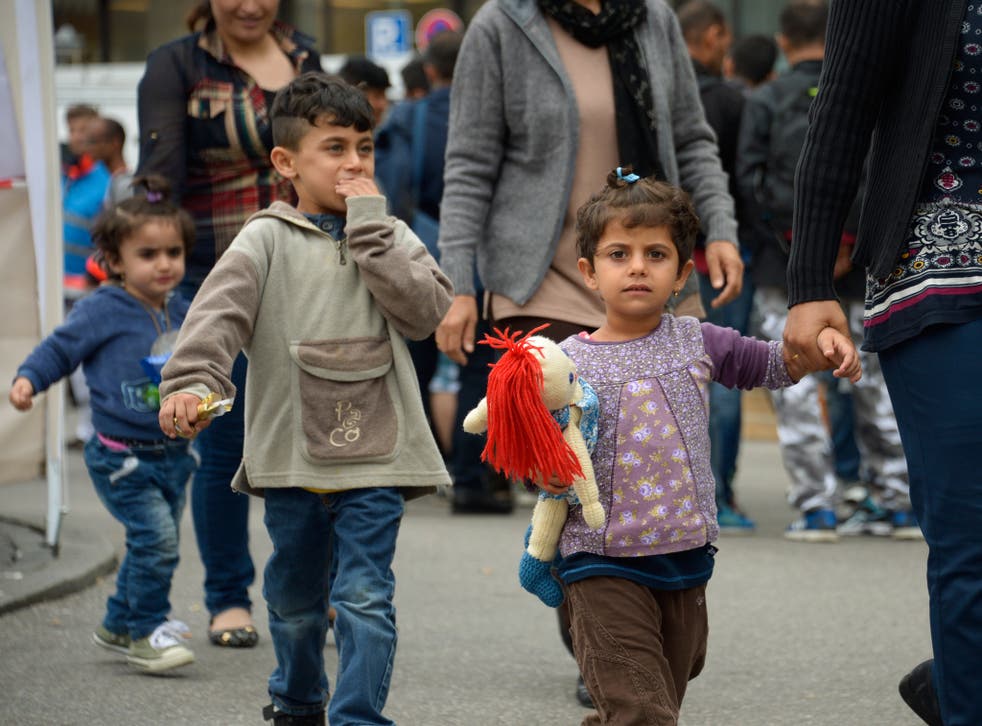 German police say they are expecting the arrival of up to 10,000 refugees following a deal with Hungary that has allowed thousands of people to cross into Austria.
A group of 167 refugees arrived in Munich by train from Austria at about midday on Saturday, and many more are expected to follow.
"We don't have reliable figures yet, but we are expecting between 5,000 and 10,000 refugees today," Stefan Sonntag, a police spokesman, was quoted by Reuters as saying.
The arrival of the refugees comes after neighbouring Austria welcomed more than 4,000 people across its border with Hungary.
Austria said it had agreed with Germany that it would allow the refugees access, waiving the rules of an asylum system brought to breaking point by Europe's worst refugee crisis since the Yugoslav wars of the 1990s.
Although Austria has said it will offer asylum opportunities to the new arrivals, most say they want to settle in Germany.
Johanna Mikl-Leitner, Austria's interior minister, said on Saturday that of the thousands of refugees now coming into Austria, only about 10 had applied for asylum.
"More than 3,000 refugees reached Austria last night. Each refugee can of course apply for asylum in Austria and is being informed of this possibility," she said.
"Around 10 refugees have applied for asylum in Austria so far. The others want to continue, primarily to Germany. And I stress once again that our police officers will not use force to counter these people, families and children."
Angela Merkel, the German chancellor, has said that her country will not prevent anyone from seeking asylum.
"The right to political asylum has no limits on the number of asylum seekers," Ms Merkel told the Funke consortium of newspapers in an interview.
But she repeated her government's position that those who fail to meet the criteria for asylum will be returned to their home countries.
Germany's willingness to help migrants and refugees - in contrast to other European governments such as Hungary and the UK - has added to the desire among many migrants to strike out for Germany.
The move by Austria and Germany also eased the burden on Hungary, helping to bring to an end a tense stand-off between refugees and Hungarian officials.
Hungary had demanded those crossing through its territory report to government-run asylum centres, but eventually relented in the face of resistance from the migrants and refugees and provided buses to the Austrian border.
One Syrian man, who declined to give his name, was quoted by Reuters as saying: "Hungary should be fired from the European Union. Such bad treatment."
"We're happy. We'll go to Germany," another, who gave his name as Mohammed, said.
German officials recently predicted that up to 800,000 migrants and refugees would arrive by the end of the year, many from Syria, Iraq and Eritrea.
(Additional reporting by agencies)
Join our new commenting forum
Join thought-provoking conversations, follow other Independent readers and see their replies