Refugee crisis: Story of two Syrian men who died trying to swim to England
The bodies of Shadi Omar Kataf and Mouaz Al Balkhi were washed up 500 miles apart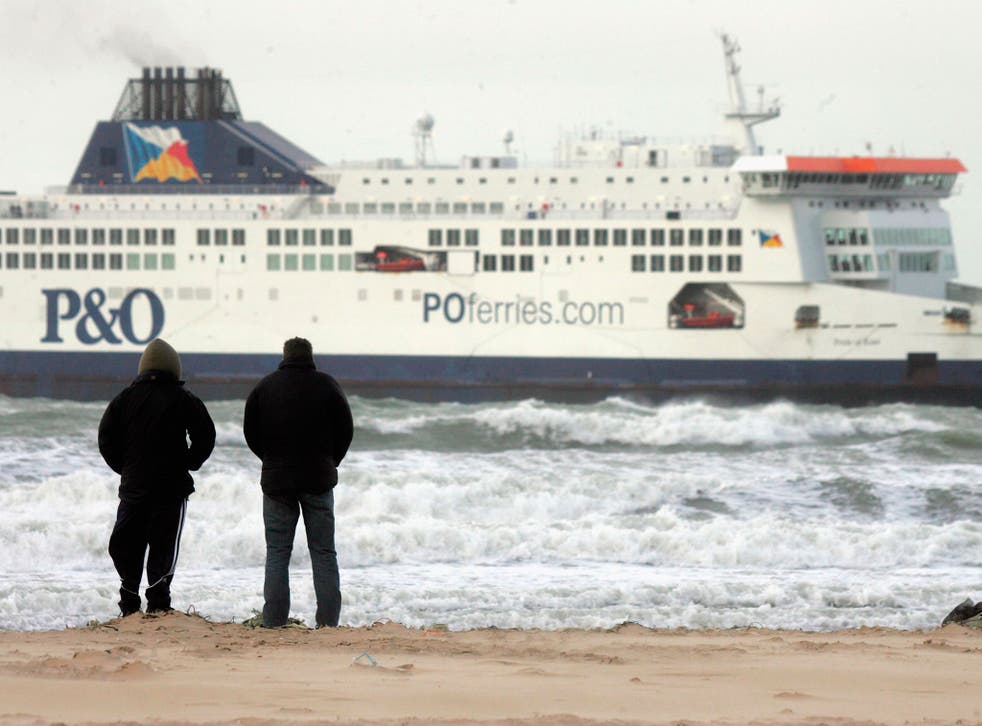 A year ago, two Syrian refugees bought identical wetsuits from a Calais shop, walked to the beach and disappeared.
When their remains were washed up 500 miles apart, police in the Netherlands and Norway were at a loss to identify them.
No missing persons' reports had been filed, they had no police records, their DNA was not on file. As Anders Fjellberg put it, they were an "invisible life heading for a nameless grave".
The reporter, from Norwegian newspaper Dagbladet, worked with photographer Tomm Christiansen to piece together the story of the desperate Syrian refugees who lost their lives attempting to swim to England.
In a TED Talk given in London last month, he explained how the investigation took them from the southernmost tip of Norway to "The Jungle" in Calais and to relatives and friends stretching from Bradford to Syria.
Mr Fjellberg said the discovery of the second mystery body, washed up by a storm in Elle in January, drove them to ask the "obvious question": "Who were these people?"
For police trawling profiles, Interpol reports and missing persons' appeals in Norway and the Netherlands, where the first body was washed up months before, the trail had gone cold but the pair picked it up.
Dutch investigators had traced one of the two identical wetsuits to a shop in Calais, deducing it was brought by the same person at the same time on 7 October last year.
But the customer paid in cash and without CCTV, there was no trace of them.
Mr Fjellberg said that if anyone with a firm connection to Europe went missing off the coast of France, people would know.
"Your friends or family would report you missing, the police would come search for you, the media would know, and there would be pictures of you on lampposts," he said.
"But if you just fled the war in Syria, and your family, if you have any family left, don't necessarily know where you are, and you're staying here illegally amongst thousands of others who come and go every day.
"Well, if you disappear one day, nobody will notice. The police won't come search for you because nobody knows you're gone."
That what happened to Shadi Omar Kataf and Mouaz Al Balkhi from Syria.
Mr Fjellberg and Mr Christiansen identified the men after months of painstaking research and visits to Calais, where they had rightly assumed the refugees would have stayed with thousands of others in the so-called "Jungle" refugee camp.
A story was going around about Mouaz's uncle, who had been desperately searching for his nephew for months from his home in Bradford.
Refugees said he disappeared the day the wetsuit was brought and a flight to the UK confirmed their fears when the uncle's DNA matched that taken from the remains.
Mr Fjellberg said Mouaz, 22, had lived with his "middle class family" in the Syrian capital of Damascus and studied to become an electrical engineer before the family fled into neighbouring Jordan as the civil war intensified in 2013.
But their father had problems finding work and Mouaz could not study, so he travelled on to Turkey in the hope of qualifying but was not accepted at university.
Unable to return to Jordan, he headed to his uncle in the UK – via Algeria, Libya, Italy and France – but after 12 failed attempts to cross the English Channel in a lorry he resorted to desperate measures.
In pictures: Calais crisis intensifies

Show all 20
"At some point, he must have given up all hope," Mr Fjellberg said. "The last night we know he was alive, he spent at a cheap hotel close to the train station in Dunkirk.
"The day after, he went into Calais, entered a sports shop a couple of minutes before 8 o'clock in the evening, along with Shadi Kataf.
"They both bought wetsuits, and the woman in the shop was the last person we know of to have seen them alive."
Shadi, 28, was also from Damascus but fled to the Yarmouk refugee camp when his family home was bombed.
Once described as the "worst place to live on planet Earth", Yarmouk has been bombed, besieged, stormed by Isis and cut off from supplies.
Mr Fjellberg said Shadi managed to escape with his sisters, who left their parents, and stayed in Libya until the worsening situation following the overthrow of Muammar Gaddafi forced them out.
But during their stay in the country, Shadi had discovered a love of scuba diving and hoped to take up the profession in Italy. He could not find work and by September 2014, he was living on the streets in France.
On 7 October, he made one last phone call to his cousin, telling him he would buy a wetsuit and swim to England because he had no money to pay people smugglers. His body was found three months later.
Mr Fjellberg said the men's tragic deaths are "a story about the fact that everybody has a name, everybody has a story, everybody is someone", adding. "But it is also a story about what it's like to be a refugee in Europe today."
He told the TED talk that when most people ask what a better life could be and what they would be willing to do to achieve it, the answers are "within our reach".
"But if you are fleeing a war zone, the answers to those two questions are dramatically different," he added.
"A better life is a life in safety. It's a life in dignity. A better life means not having your house bombed, not fearing being kidnapped…if I could ask Shadi and Mouaz the second they stepped into the freezing waters of the English Channel, they would probably say, "This is worth the risk,' because they could no longer see any other option.
"And that's desperation, but that's the reality of living as a refugee in Western Europe in 2015."
Join our new commenting forum
Join thought-provoking conversations, follow other Independent readers and see their replies