Refugee crisis: Sweden considering new law allowing 'emergency' closure of Øresund Bridge to Denmark
Ministers have not yet finalised the proposal, which they say would only be implemented in an "emergency"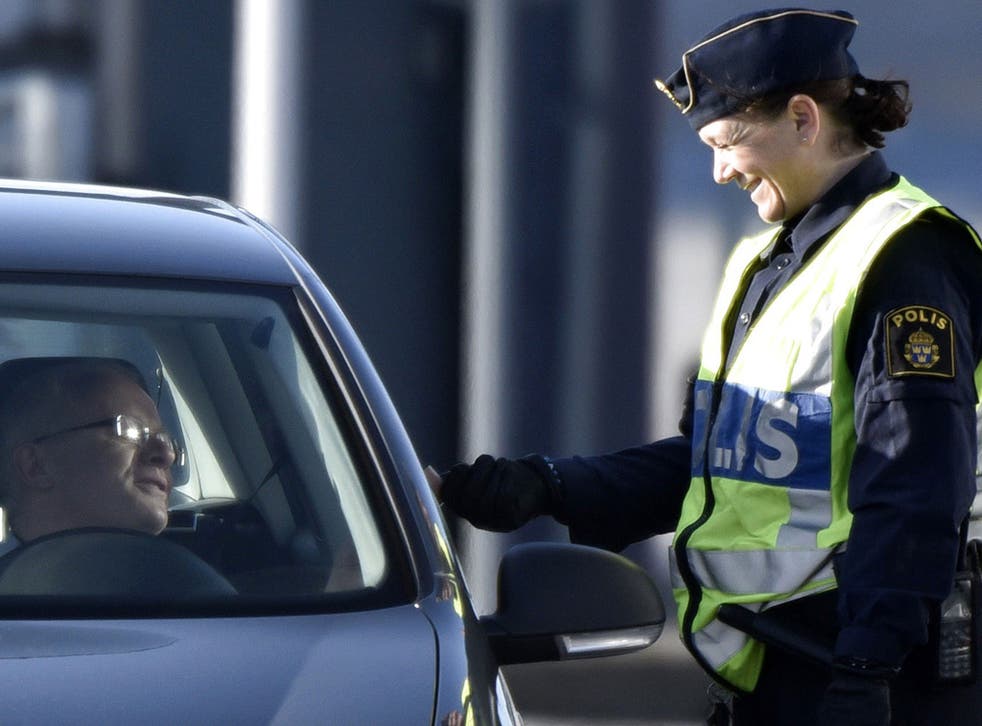 The Swedish government is drawing up a law that would allow it to stop traffic across the famous Øresund Bridge connecting it to Denmark as the refugee crisis continues.
A proposal, which has not yet been finalised, would be part of new legislation bringing in compulsory identity checks on all public transport entering Sweden as part of efforts to reduce the number of asylum seekers arriving.
A spokesperson for Sweden's infrastructure minister said the plan would allow the government to stop road traffic over the bridge and along other roads into Sweden, but not trains.
Sweden's deputy PM cries while announcing refugee u-turn
Around 20,000 vehicles cross Øresund Bridge every day, going to and fro between the Danish capital of Copenhagen and Sweden's third largest city Malmo for work and freight.
Anna Johansson, the infrastructure minister, told local news agency TT that closing the bridge would be a "very dramatic measure" only to be used in an emergency.
"Our intent and our hope is that we will not have to use this legal possibility," she said.
Sweden, which has a population of around 9.6 million people, has proposed a number of changes to tighten migration with up to 190,000 asylum seekers expected to arrive this year.
Thousands of refugees continue to risk their lives crossing to Italy and Greece and continue their journey to western Europe, even as political will to welcome them wanes and winter makes conditions ever more treacherous.
Refugee crisis - in pictures

Show all 27
The United Nations refugee agency says it's "deeply concerned" about the violence at the border between Greece and Macedonia where scuffles have broken out between different migrant groups.
A Moroccan man died under unclear circumstances at the border on Thursday, in an incident the UNHCR said underlined the need for authorities to restore security.
Macedonian authorities are allowing only people from the war-torn countries of Syria, Afghanistan and Iraq to cross from Greece on their way to other EU countries, sparking protests and sit-ins by stranded asylum seekers from other nations.
Meanwhile, Greek authorities said they found a woman's body and were searching for three other refugees who were feared dead after their boat sank off the island of Farmakonissi in the Aegean Sea.
Additional reporting by Reuters
Join our new commenting forum
Join thought-provoking conversations, follow other Independent readers and see their replies