Refugee crisis: Sweden introducing border checks to 'bring order' to country's asylum system
The country is expected to have taken in 190,000 refugees in 2015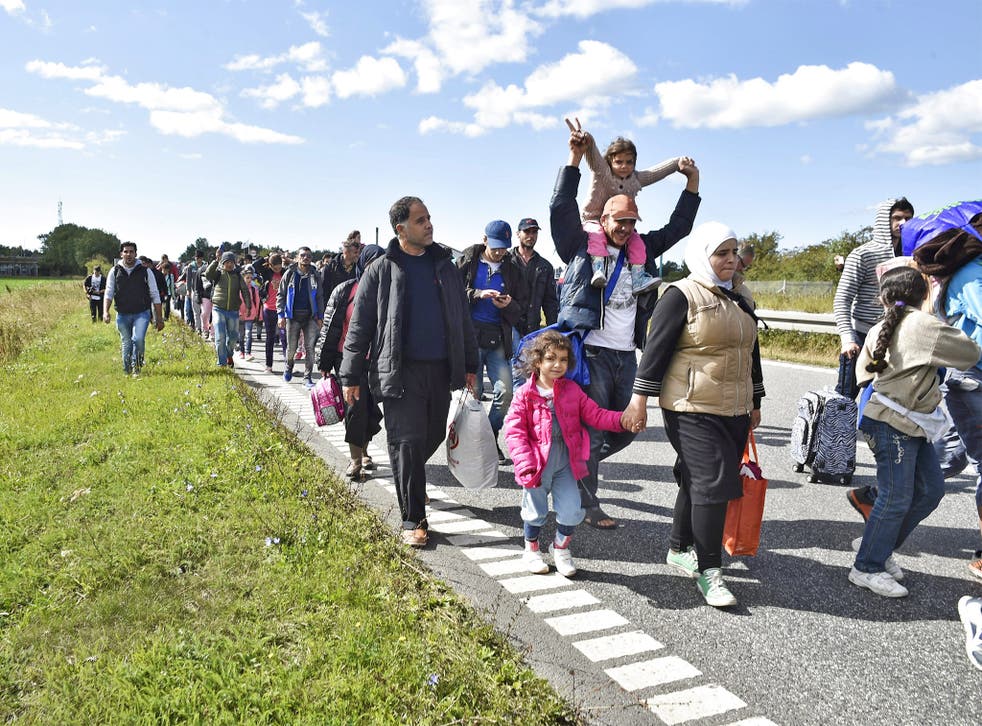 Sweden will introduce temporary border checks to "bring order" to the country's asylum system, according to its interior minister.
The checks will start at noon and are initially expected to last for about ten days.
At present, it is not clear whether the move will mean Sweden can turn refugees away at the border, but it will prevent people using the country as a route to reach countries such as Finland and Norway.
Once at the border, refugees will have to decide whether to apply for asylum in Sweden or turn around.
The interior minister Anders Ygeman said the move will "bring order" to Sweden's system while sending a signal to the EU.
He said: "Sweden is the country that has taken the greatest responsibility for the refugee crisis," and claimed "other countries have to take their responsibility".
It is believed Sweden, which has a population of 9.7 million, will have taken in 190,000 asylum seekers this year.
In comparison, the UK Government have a target to take in 20,000 Syrian refugees over the next five years.
Refugee crisis - in pictures

Show all 27
The European Commission recently said it expects three million refugees to arrive in Europe by 2017, the majority are fleeing the conflict in Syria as well as parts of Africa.
Germany and Austria also introduced border checks over the past couple of months.
Join our new commenting forum
Join thought-provoking conversations, follow other Independent readers and see their replies