Refugee fired from internship helping other asylum seekers on first day after refusing to remove hijab in Germany
'The Islamic headscarf is a means of expressing a religious worldview,' says local mayor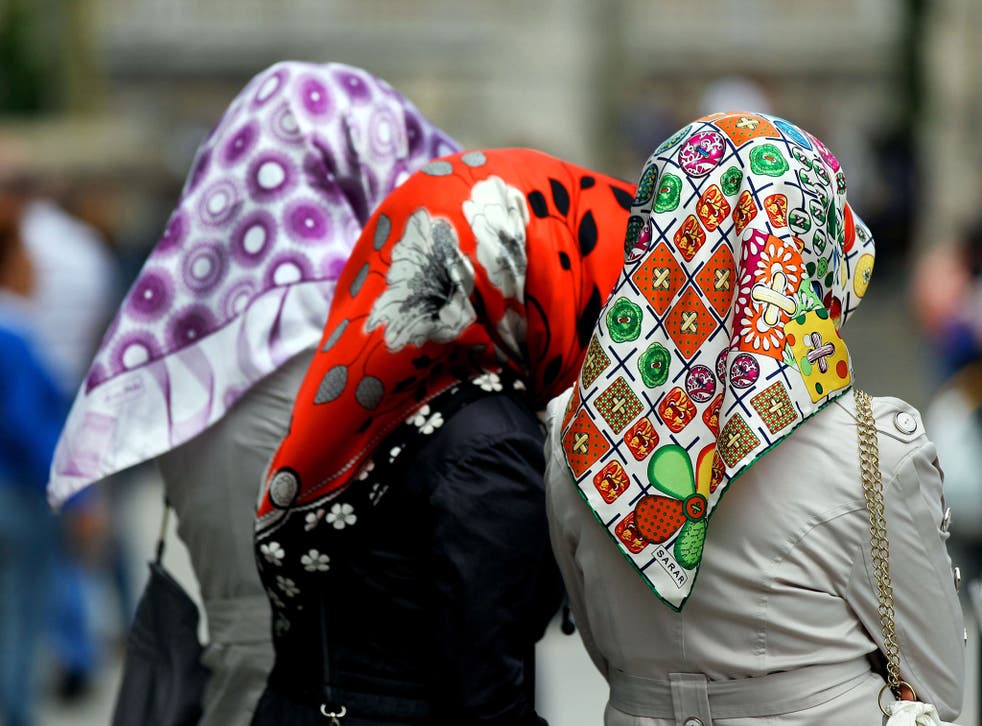 A refugee who was interning on a project to help other asylum seekers in Germany has been fired after one day in the post because she refused to take off her headscarf.
The mayor of Luckenwalde, Elisabeth Herzog-von der Heide, said the woman's hijab violated principles of neutrality at the town hall, where crucifixes and other religious symbols are also banned.
"The Islamic headscarf is a means of expressing a religious worldview," she added on Wednesday, according to a translation by The Local.
The 48-year-old Palestinian woman was due to work on an initiative called "Perspectives for Refugees" for six weeks but was told to leave after one day.
Local reports said she was told to remove her hijab, which covers only the hair and neck, but refused to take it off in the presence of men.
Officials said the decision meant a suitable working environment could not be offered and that the woman could not fulfil the role.
But the decision provoked outrage in Germany, with state parliament member Sven Petke saying it had "no legal basis".
Luckenwalde council appeared to back down on Friday, with Der Speigel reporting that the Palestinian woman would be allowed to act as an interpreter for the local housing authority in the state of Brandenburg instead.
Members of the far-right Alternative for Germany (AfD) party had praised the initial decision, which followed numerous controversies over the wearing of headscarves in public office.
Refugees settle in Germany

Show all 12
Two influential German legal associations have also been calling for them to be banned for judges and lawyers to uphold "neutrality" in court.
Thomas de Maiziere, the interior minister, also said he would be in favour of prohibiting headscarves for women in the public sector, including universities, schools, the civil service and judiciary.
German politicians continue to debate the possibility of a France-style "burqa ban" but critics say the controversial law would violate the right to religious freedom enshrined in the country's constitution.
The right-wing CDU and CSU parties are currently drafting proposals to forbid full-face veils in certain public spaces as part of anti-extremism policy.
Chancellor Angela Merkel also inferred she would support the move, saying that a "completely covered woman has almost no chance of integrating herself in Germany".
Opposition parties have criticised a prospective ban, saying it is a distraction from the "real issues" of integration and radicalisation, and is alienating Muslims and spreading hate.
There have already been several controversial cases in schools, where uniform rules may be drawn up by each state and many have regulations for teachers.
In 2014 the Bundestag decreed that "there is no right in public spaces to be protected from religious influences" on account of the country's secular constitution, shortly after the European Court of Human Rights confirmed it was legal for France to ban full-body veils.

Join our new commenting forum
Join thought-provoking conversations, follow other Independent readers and see their replies