Refugees coming to Europe an 'organised invasion', says Czech President Milos Zeman
Milos Zeman says young men fleeing the Middle East should stay behind and take up arms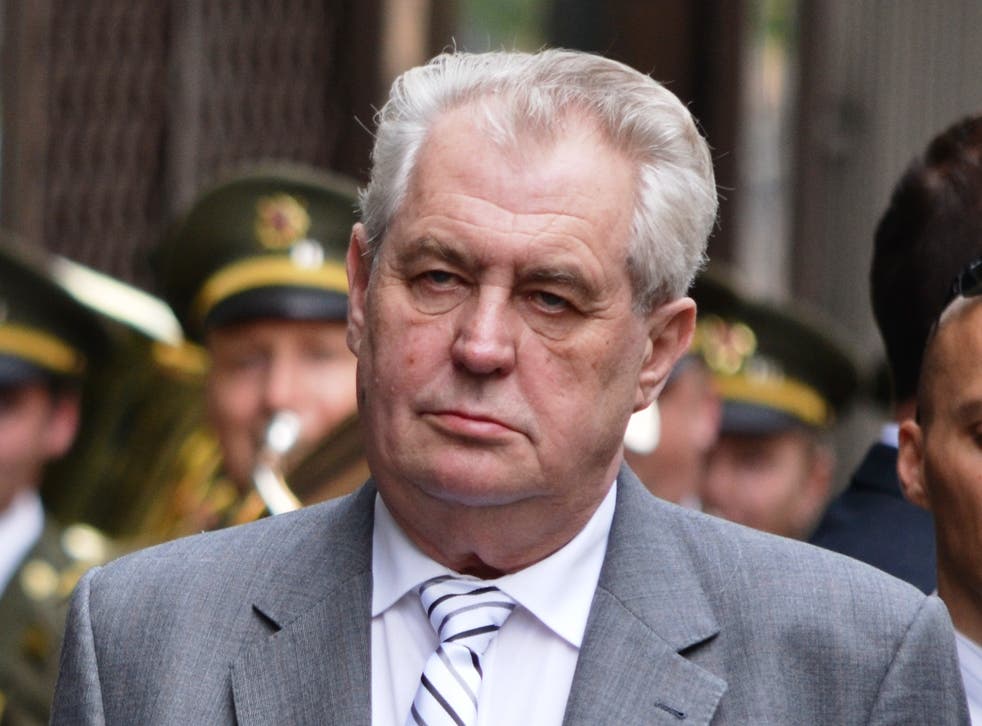 The Czech President has called the wave of refugees coming to Europe an "organised invasion".
In his Christmas message, Milos Zeman said that young men should not come to Europe and should stay in Syria to fight Isis.
"I am profoundly convinced that we are facing an organised invasion and not a spontaneous movement of refugees," Mr Zeman said.
Mr Zeman added that children, the old and the sick deserve compassion but single young men fleeing the Middle East should stay behind and take up arms.
Likening the current situation to Czechs who left their country during Nazi occupation from 1939 to 1945, the 71-year-old said refugees fleeing their war-torn nations were only strengthening Isis.
In November, Mr Zeman attended an anti-Islam rally in Prague in the company of a paramilitary unit and far-right politicians.
World news in pictures

Show all 50
More than one million people reached Europe in 2015, fleeing violence in Iraq, Afghanistan and Syria.
Join our new commenting forum
Join thought-provoking conversations, follow other Independent readers and see their replies