Refugees 'will start killing themselves' if they are sent to Turkey, charity warns
'People are absolutely desperate'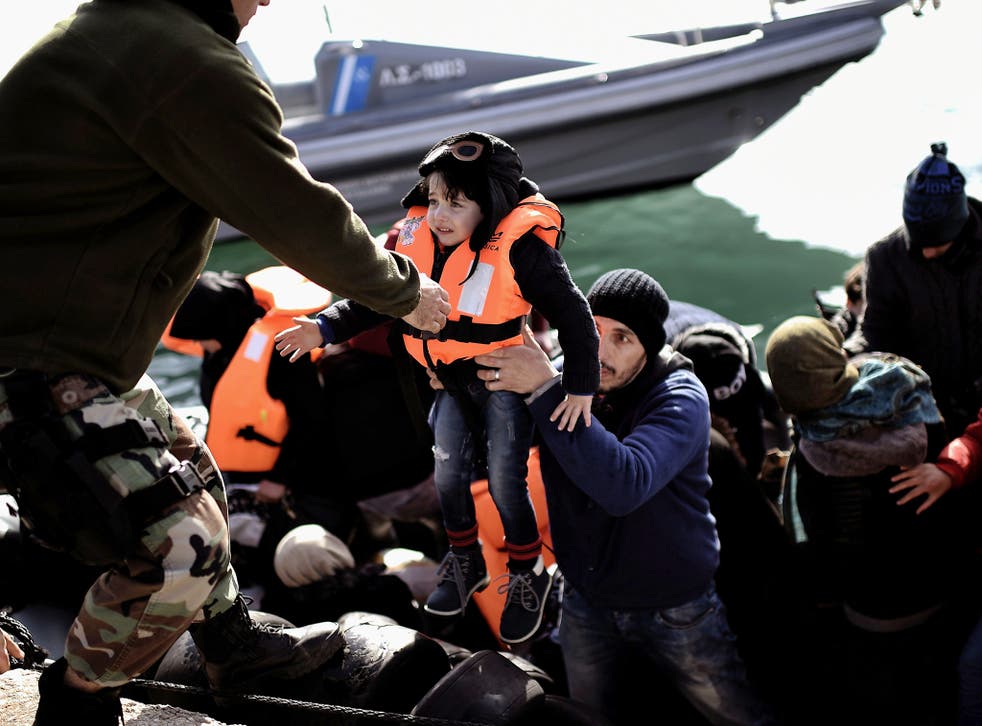 Refugees "will start killing themselves" if faced with the prospect of being forced to return to Turkey, a charity has warned.
The stark words comes as Greece tries to deport hundreds of refugees and migrants after the EU as part of a controversial deal with the Erdogan government last month.
The EU hopes several hundred would be returned on the first day of the new deal.
Sacha Myers, Save the Children's Communications Manager, said: "We are concerned the deal began overnight without any consideration for the proper resourcing of these facilities that are meant to house large groups of people for potentially long periods of time. There are reports of protests and people have told us they will commit suicide if they are sent back to Turkey,
"People are absolutely desperate," she added, speaking from the Greek island of Lesbos.
Save the Children has also expressed concern over the conditions for children locked inside Moria detention centre in Lesbos, where thousands of refugees will wait while their asylum claims are registered under the new deal.
The camp, which was initially designed to host a few hundred people transiting through within a day, now hosts 3,300 people, many of whom have been trapped there for longer than a week.
"We have spoken to women and children who are sleeping outside on the cold ground on thin blankets because there is no for them to sleep in the overcrowded accommodation facilities," added Ms Myers.
"There are approximately 150 children travelling alone who are currently locked inside Moria detention centre."
The EU deal was aimed at curbing the uncontrolled mass movement of people into Europe while protecting the vulnerable, but research carried out by Amnesty International suggests Turkish authorities have been rounding up and expelling groups of around 100 men, women and children to war-ravaged Syria on a near-daily basis since mid-January.
Other humanitarian organisations have also called the deportation plans illegal and inhumane while the UN has also expressed concerns over the EU-Turkey deal.
"This remains a major concern as it is unclear who in the detention centres will conduct the admissibility interviews, and whether they have the expertise to decide a child's or family's fate," Ms Myers added.
"The Greek authorities are overwhelmed and do not have the resources to provide the right protection and services these children desperately need. The existing facilities for children travelling alone are full and the Greek authorities are scrabbling to find alternative accommodation."
Join our new commenting forum
Join thought-provoking conversations, follow other Independent readers and see their replies