The refugees who landed on Britain's Cypriot base 17 years ago - and are still in limbo
'These people need to be relocated to the UK because the UK has a responsibility over them'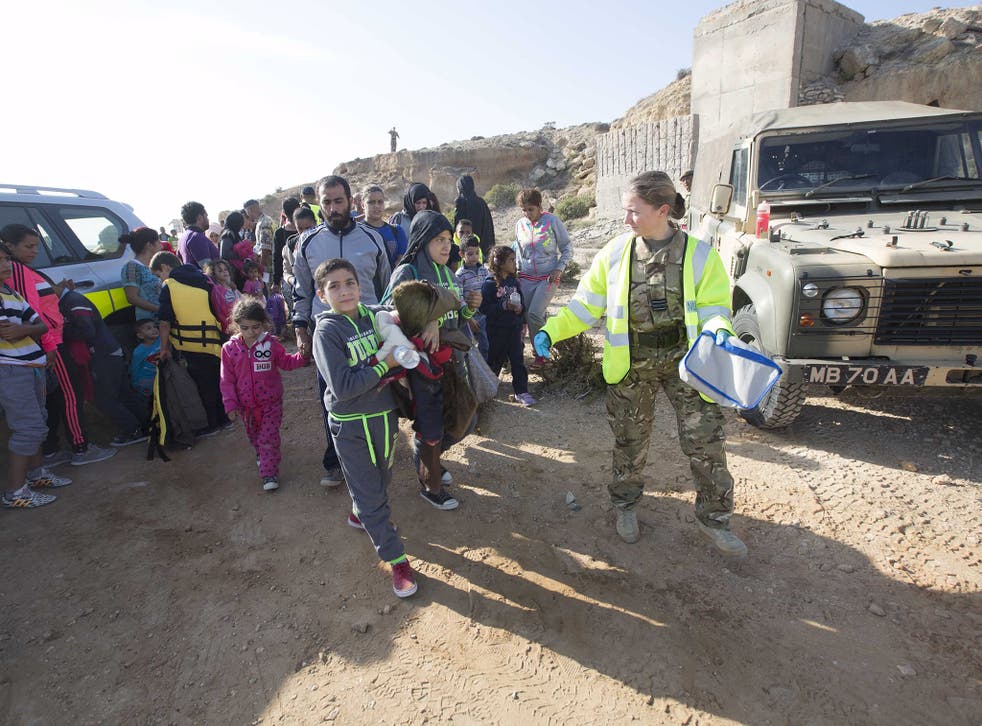 In limbo, unwilling to enter Cyprus and unable to travel to Britain, there is growing outrage at the collective failure to provide permanent homes for five families from Iraq, Sudan and Ethiopia who landed at RAF Akrotiri almost 20 years ago.
In the week that 114 migrants washed up in fishing boats at the RAF base on Cyprus, Nicoletta Charalambidou, the legal representative of those living on another military base in Dhekelia, called "Richmond Village", told The Independent that the families she represented would be issuing a fresh case against the UK Home Office, disputing its rejection of their resettlement claim last year.
"They've been in limbo since 1998," Ms Charalambidou said. "These people need to be relocated to the UK because the UK has a responsibility over them." She added: "The substance of the case is that everybody is trapped into a situation that's unfavourable."
She said that Britain has a responsibility to eventually resettle all asylum seekers in Richmond Village. According to the families, many were put under pressure by base authorities to resettle in Cyprus. "It's completely understandable that they don't want to go to Cyprus, because they would have no rights there," Ms Charalambidou said. "They have no future anywhere in Cyprus."
Kahtan Hanoon arrived at Richmond Village in 2001. The 38-year-old Iraqi moved to Cyprus in 2010 on what he described as a promise of a new life for him and his family by Cypriot authorities. "I was promised a better life after leaving Dhekelia," he told The Independent. Mr Hanoon's wife and son were able to travel to Ukraine in 2010 and he has not seen them since. "I don't get to see them. We only talk on the phone and Skype, sometimes. I would like to live with them – at this point it doesn't matter where. I just want to be with my family."
"Both refugees and asylum seekers have been in limbo for so long, they cannot enjoy their basic human life," Ms Charalambidou said. "Children are isolated, they're not integrated, and they don't know which society they're going to be integrated into."
For the 114 arriving in Cyprus this week, there appears little hope. David Cameron's spokesman yesterday said RAF Akrotiri would not "become some kind of new route of migration into Britain" and insisted all asylum applications would be handled by Cyprus under the 12-year-old agreement.
Homer Mavrommatis, head of the Cypriot Foreign Ministry's crisis management centre, said: "The intention of Cyprus, even though it is not an obligation, is to house the asylum seekers." Ms Charalambidou said: "Our argument is that these refugees, they are on UK territory, irrespective of any agreement made between Cyprus and the UK so they continue to be UK responsibility."
Join our new commenting forum
Join thought-provoking conversations, follow other Independent readers and see their replies