Rights activists appeal for lives of men blamed for Minsk bomb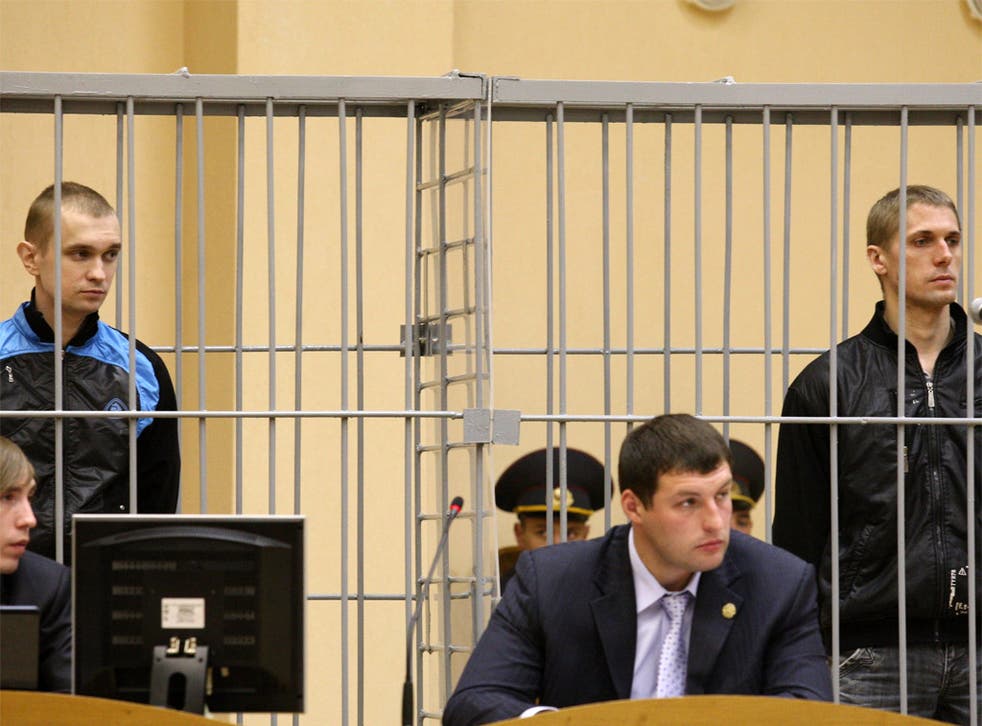 A court in Belarus could today sentence two young men to be shot in the back of the head for blowing up the Minsk metro system in April, after a trial that observers say has been a farce that threw up more questions than it provided answers.
Rights activists have called on Belarusian authorities not to impose the death sentence on Dmitry Konovalov and his apparent accomplice, Vladislav Kovalyov, with the latter's motherissuing an emotional video appeal this week protesting her son's innocence.
The bomb, detonated at rush hour one evening in April, killed 15 and injured hundreds. The country is run by the dictator Alexander Lukashenko, and although there is an opposition movement, it has never resorted to terrorism, nor is there any religious or ethnic conflict.
Police quickly arrested Konovalov and Kovalyov, however, and the former confessed to making the bomb and detonating it, while the latter admitted he knew his friend's plans and did nothing to stop him. The pair also admitted to a number of smaller attacks. Konovalov said that he carried out the attacks "to destabilise the situation in the Republic of Belarus" and because he disagreed with Mr Lukashenko's policies, but the bizarrely stilted admission, which mirrors an official legal definition, left many suspicious, as did the fact that Konovalov appeared to be entirely apolitical.
During the two-month trial, Kovalyov has said he only implicated his friend after being pressured by investigators, and Konovalov has said nothing. Besides the confessions, the prosecutors have offered little substantial evidence against the two men.
Although the verdict has not yet been delivered, Mr Lukashenko has already publicly rewarded officials for solving the case, and state-controlled media have frequently referred to the two men on trial as "terrorists". With experts seeing little hope of a not-guilty verdict, the main question now is whether the judge will hand down the death sentence. Belarus is the only country in Europe to retain the death penalty.
"I know that my son and Dima are not guilty," said Lyubov Kovalyova, Vladislav Kovalyov's mother, in a video released this week. "I ask just for one thing – that you do not kill my son, and instead find those that are really guilty."
Join our new commenting forum
Join thought-provoking conversations, follow other Independent readers and see their replies