Rome is on the verge of collapse, warn city leaders
Years of neglect, corruption and inefficiency risk the future of the Roman way of life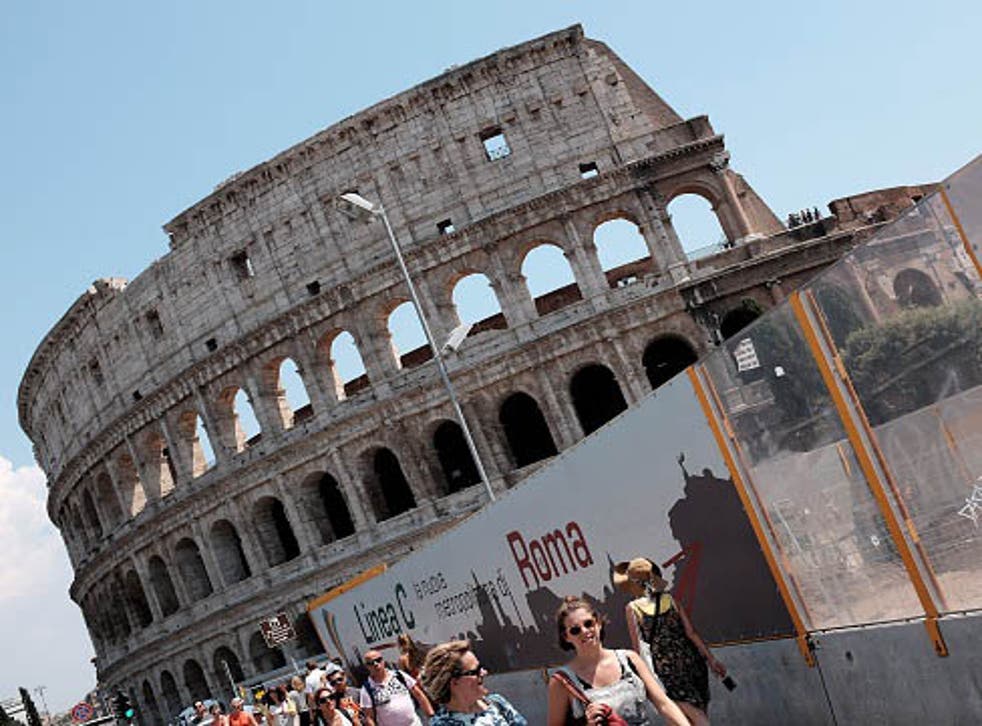 Rome is on the verge of collapse.
That's the warning given by Giancarlo Cremonesi, the city's Chamber of Commerce president, who says the Eternal City is at crisis point after years of neglecting its world famous historical landmarks, an immigration crisis and crippling corruption.
"Rome is on the verge of collapse. It is unacceptable that a major city which calls itself developed can find itself in such a state of decay." Mr Cremonesi told Reuters. "The prayers of the pope will not be enough. Here we need a miracle from the lord above for Rome to emerge in good shape."
With a population of 2.8m people, Rome is one of the biggest cities in Europe and boasts some of the world's most popular tourist attractions from ancient empire and its years as the centre of Western Christianity.
But years of neglect, erosion and pollution have left many monuments in desperate need of repair.
The cash-strapped Italian government, which is only just emerging from the longest recession since the Second World War, appealed to private companies last year to help it preserve landmarks such as the Colosseum and the Trevi fountain.
But it is not just the city's' cultural offering at risk with its administration plagued by persistent corruption, a weak economy and poor public services.
Italian monuments under threat

Show all 7
A survey by the European Commission two years ago placed Rome last out of EU capitals when it came to the efficiency of city services.
Crippled by strikes, bureaucratic inefficiency and a culture of cronyism when it comes to awarding government contracts, Rome's infrastructure is creaking.
Drivers on the city's two Metro lines which run through the heart of the city have staged a series of go slow protests against the new requirement that they clock into work.
A bed and breakfast owner, Marcello Lazazzera says the poor city services are damaging the tourism industry.
He said: "All my clients say Rome is beautiful, but all of them, without fail, complain about the services.
"The metros never arrive on time, the stations are full of pickpockets, the streets are full of rubbish. Instead of getting better, the situation is getting worse."
Things are not much better for residents. "It has got a lot worse in the last few years," Costanza Cagni, who has lived in the city since 2000, told The Telegraph.
"Everybody moans but nobody offers any solutions. The quality of life has really gone down. I'm sorry to say it, but I just want to leave Rome and move somewhere else."
Rome's mayor Ignazio Marino said in an open letter this week to the Corriere della Sera, a leading Italian newspaper, that he was trying to push through "profound and radical" reforms but had come up against a "cancer" of favouritism.
The city was hit by a major corruption scandal last year with an investigation found that corrupt local politicians had worked with criminal gangs to pilfer funds from local services such as a rubbish collection.
The scandal has led the Vatican, which is within the city's walls but a separate state, to say the city was at risk of a complete breakdown of law and order.
Reuters
Join our new commenting forum
Join thought-provoking conversations, follow other Independent readers and see their replies