Royal family affair: Artist demands DNA to prove she's king's daughter
Delphine Boël in court bid to prove that the Belgian monarch Albert II is her father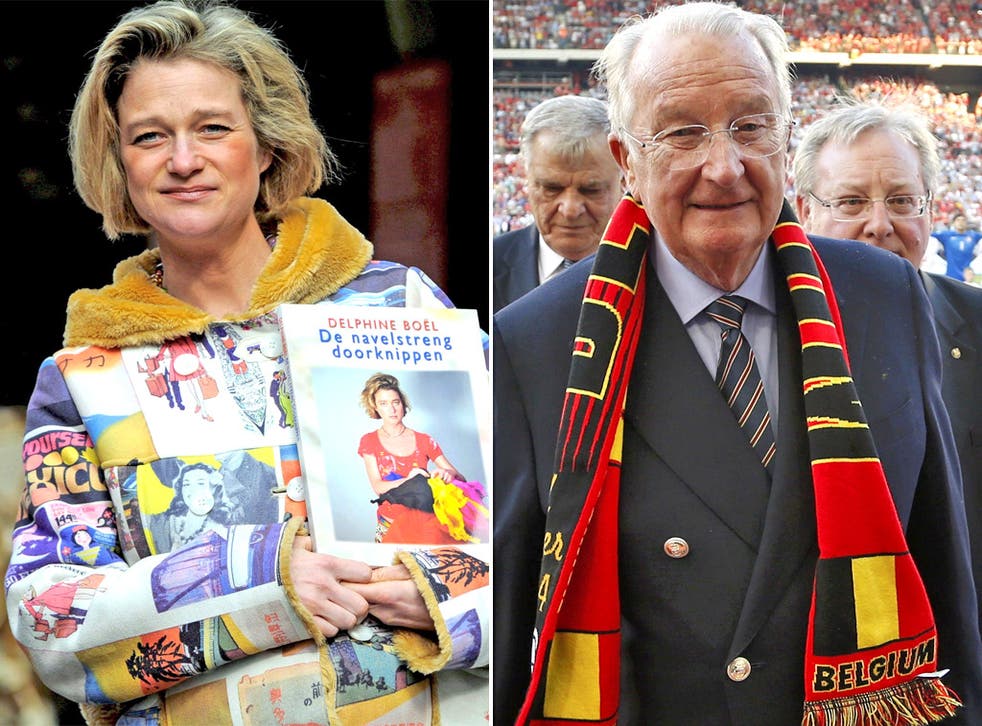 Delphine Boël's art says it all: a neon sculpture spells out the words "Love Child" alongside a crown askew on a red heart. Another text work in colourful crepe appears to be a blunter message to King Albert II, the Belgian monarch she claims is her father: "F*** You I Exist".
Now the British-educated artist has launched a court battle to obtain DNA from the sovereign and his family in a bid to prove her claim. Ms Boël, a 45-year-old Belgian who studied at the Chelsea College of Art, claims she is the product of an affair in the 1960s between King Albert and the Belgian aristocrat, Baroness Sybille de Selys Longchamps.
While King Albert has never publicly acknowledged Ms Boël as his child, Belgian media interpreted a speech he gave in 1999 referring to a "crisis" in his marriage 30 years ago as a tacit admission of a relationship with the Baroness. Ms Boël bears a resemblance to the 79-year-old King, who has three children with Queen Paola.
In action launched on Monday and confirmed by the Royal Palace today, Ms Boël has asked a court to call King Albert, his heir Prince Philippe, and his daughter Princess Astrid, in the hope of then demanding blood samples from them.
A first hearing has been set for 25 June. "I am deeply saddened, but I believe blood can work wonders," Ms Boël was quoted as saying on the Flanders News website. She has previously said she wishes to have a normal relationship with the King.
One Belgian legal expert told the public broadcaster RTBF that Ms Boël's request would probably be refused while the King remains on the throne, as his position shields him from legal action which interferes with his duties. His children, however, are not offered the same protection. Allegations of an affair and the existence of a royal love child were first aired in 1999 in an unauthorised biography of Queen Paola. The book shattered the air of media secrecy surrounding the royal family, and the Belgian press tracked Ms Boël down.
Her mother had married an industrialist, Jacques Boël, and moved the family to London when Delphine was a child. After attending art school, Ms Boël returned to Belgium in 2004.
She often uses her art – which is sold by London's Saatchi Gallery for up to £13,000 – to try and make sense of her royal relationship. A photomontage message to the King features a photograph of her in a washing machine with the words "Kaboom, Your Closet Clean". As well as "Love Child" and "Fuck You I Exist", another work reads "Fornicate Under Consent of the King".
The Belgian royal family has long been seen as one of the few institutions uniting the Dutch-speaking north and French-speaking south. But it is not without its controversies: the government cut the stipend of the King's sister-in-law this year after plans to squirrel her inheritance away tax-free provoked an uproar.
Join our new commenting forum
Join thought-provoking conversations, follow other Independent readers and see their replies