Russia considers cut-price gas deal with Greece, sparking EU fears that any agreement could undermine its sanctions against Moscow
German officials warn Athens that if they want to continue receiving European aid, their 'compass must point to Brussels'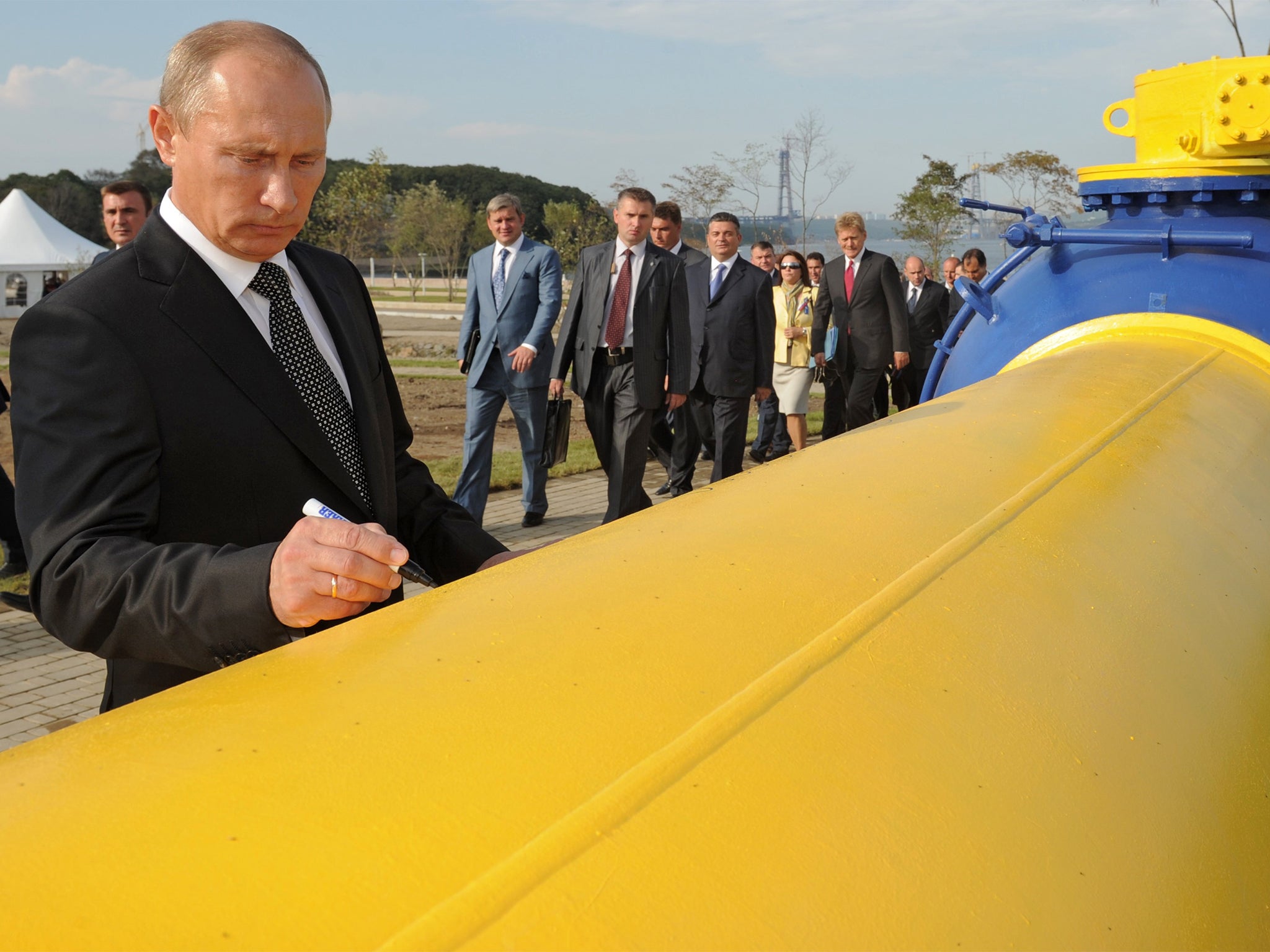 Russia is preparing to offer Greece a cut-price gas deal as part of a package that European Union officials fear is aimed at undermining the sanctions regime against Moscow.
As Greece's Prime Minister, Alexis Tsipras, left Athens for Moscow today for talks on Wednesday with President Vladimir Putin, Russia's Kommersant paper quoted an unnamed government source saying that Russia was "ready to consider the issue of a gas price discount for Greece". There were also reports that Moscow might offer Greece substantial loans in return for unspecified "assets" in the country, which is struggling to meet the EU's and International Monetary Fund's conditions for extensions to its current bailout.
The suggestion has angered members of Mr Tsipras's Syriza party, who believe Greece should be able to pursue its own course in relations with Russia, without EU interference. One leading Syriza MP, Yannis Balafas, told The Independent: "Our membership of the eurozone doesn't conflict with our bilateral ties with [Russia]. Many may want to criticise Greece, saying the meetings will come to antagonise our relationship with Europe, but this is a lie. We're not playing with our foreign policy, we're just making use of our geopolitical advantages."
Martin Schulz, President of the European Parliament, had previously used an interview with a German newspaper to urge Mr Tsipras not to "alienate" his European partners.
Meanwhile, German officials also warned Athens to tread with care, highlighting their dissatisfaction with Greece's pivot towards Russia. "Whoever therefore wants to continue receiving European aid, the compass must point to Brussels, not to Moscow," cautioned German politician Gunther Krichbaum.
Syriza has long been a critic of Europe's sanctions regime against Russia. "We don't think embargoes and sanctions are a solution but rather diplomacy is," said Mr Balafas.
The talks could also allow Greece – which is due to make a repayment of €450m to the IMF on Thursday – to benefit from improved ties in other sectors such as energy, tourism and trade, Mr Tsipras told Russia's Tass news agency.
Join our commenting forum
Join thought-provoking conversations, follow other Independent readers and see their replies