Russia denies it is switching support to Syrian rebels
Foreign Ministry insists that top diplomat's claim of policy change 'was misinterpreted'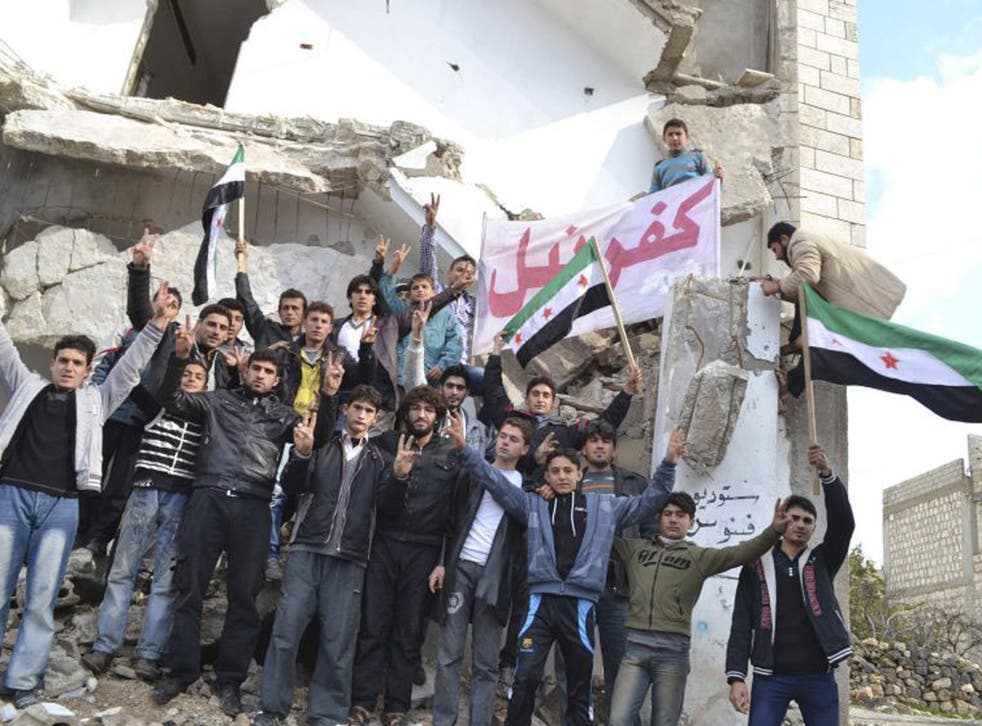 Russia denies that it has changed its position on Syria, despite remarks by a senior diplomat suggesting that a rebel victory is possible.
The remarks, made by the deputy Foreign Minister and Middle East Envoy Mikhail Bogdanov, were greeted by the US and its allies as a sign that Russia was edging away from its support for Syrian President Bashar al-Assad, but Russia now says that he was misinterpreted.
Mr Bogdanov touched off speculation about a possible change in the Russian stance by saying an insurgent military victory was conceivable, but had added that this would not happen for a long time and would ruin Syria.
The Russian Foreign Ministry said yesterday that Mr Bogdanov's words had been misunderstood and taken out of context. It reiterated Moscow's view that any resolution of the conflict in Syria must be political and not military, and that Mr Assad's departure from power should not be a precondition. "We have never changed our position and we will not change it," Foreign Ministry spokesman Alexander Lukashevich told a news conference in Moscow.
The Russians say their policy is based on a communiqué issued in Geneva on 30 June after a meeting of world and regional powers on Syria which called for a transitional government in Damascus, but did not say what role Mr Assad would play in it.
It is unclear if the US and its European allies now believe the rebels can overthrow the Syrian government militarily, a prospect that still seems far off when viewed from Damascus. The rebels control large parts of north and east Syria and sections of cities such as Aleppo, but most of the cities and towns are still with the government.
The sound of heavy artillery fire resounded across Damascus yesterday but the government remained in control. Those neighbourhoods which the rebels seized in past offensives have been heavily damaged and most inhabitants have fled to other parts of the city. There is a shortage of bread and cooking gas, but the capital has not been reduced to siege conditions.
An apparent weakening of Russian resolve over support for the Syrian government was greeted by Washington as Moscow finally waking up to reality. But it is by no means clear that claims by Western leaders, such as that by NATO secretary general Anders Fogh Rasmussen, that the regime in Damascus is approaching collapse are themselves realistic.
Such statements may be propaganda, aimed at demoralising the Syrian government and emboldening its opponents, but do not truly reflect the present balance of forces in Syria.
The country is divided by sect, ethnicity and class. In Damascus there are deep worries, even among critics of the government, that the capital may share the fate of Aleppo, parts of which are in ruins. Neither side appears to have the strength to achieve a knockout blow against its opponents.
The Syrian army remains much the strongest single armed force in the country. The growth of Sunni Jihadi groups as the most effective fighting force on the rebel side is frightening not only for the minorities such as the Alawites, Christians and Druze, but for many urban Sunni. They watch with horror YouTube videos of army officers being decapitated by the rebels in the north or Shia mosques being burned in Idlib.
Join our new commenting forum
Join thought-provoking conversations, follow other Independent readers and see their replies