Top Russian Orthodox Church official says men more intelligent than women
'The archbishop not only demonstrated his low level of knowledge of human biology but in fact endorsed a dictatorship of the 'male'', says open letter
Maya Oppenheim
Women's Correspondent
Wednesday 10 July 2019 16:00 Comments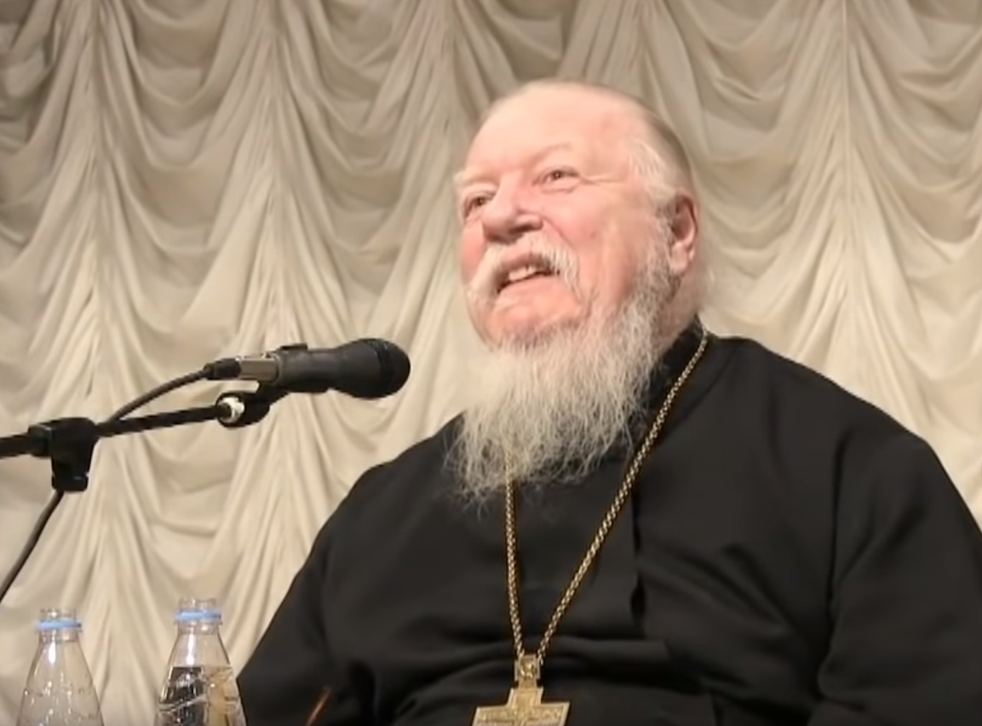 A top official in the Russian Orthodox Church has sparked anger for saying men are more intelligent than women and clever females are "rare".
Archpriest Dmitry Smirnov's comments have been criticised in an open letter published by the Moscow-based newspaper Novaya Gazeta addressed to the head of the Russian Orthodox Church Patriarch Kirill .
"Women aren't that smart. Of course, there are [smart] women like [Polish-French nobel-prize winning psychist] Marie Curie, but they are still rare," Mr Smirnov, the head of a church commission on family issues and the protection of mothers and children, had told the Orthodox Christian Radonezh radio station.
The letter branded the archpriest's statement "even more baffling since the main duty of his department is to protect mothers who are women."
"Probably, Dmitry Smirnov is too busy... and unaware that violence against women in our country has reached an alarming level".
World news in pictures

Show all 50
The paper, known for its critical and investigative coverage of Russian political and social affairs, referred to several high-profile cases of domestic violence across the country.
"Your Holiness, there are thousands, tens of thousands of such [domestic violence] cases across Russia. In the predominant majority of the cases, the 'smarter' males inflict both physical and moral harm on 'less smart women,'" the letter said.
"However, by considering that some people's intellectual abilities are above those of others because of their sex, the archbishop not only demonstrated his low level of knowledge of human biology, but in fact endorsed a dictatorship of the 'male' in a country where women's rights continue to be violated on a regular basis".
The letter also asks Patriarch Kirill to elucidate whether Mr Smirnov's view is the official position of the church.
Mr Smirnov's comments come after Europe's top human rights court found Russia's failure to adequately investigate domestic violence discriminates against women in a landmark ruling that campaigners hope will lead to changes in local practice.
The country is also known for having a deeply troubling attitude towards domestic violence and a traditional Russian saying is "if he beats you, it means he loves you".
Russia is one of the only major countries in the world not to have dedicated laws for domestic violence. Parliament adopted controversial legislative amendments in February 2017 that decriminalised first battery offences among family members – marking a grave setback which reduced penalties for abusers and placed victims in even more danger.
Domestic violence is a massive problem in the country, with official studies suggesting at least one out of five women in Russia have experienced physical violence at the hands of a husband or partner. The country's interior ministry said domestic violence kills around 14,000 women per year – one every 40 minutes.
Register for free to continue reading
Registration is a free and easy way to support our truly independent journalism
By registering, you will also enjoy limited access to Premium articles, exclusive newsletters, commenting, and virtual events with our leading journalists
Already have an account? sign in
Join our new commenting forum
Join thought-provoking conversations, follow other Independent readers and see their replies