Russia's violation of Turkish airspace 'doesn't look like an accident', says Nato
Secretary-general Jens Stoltenberg said two separate incidents over the weekend 'lasted a long time'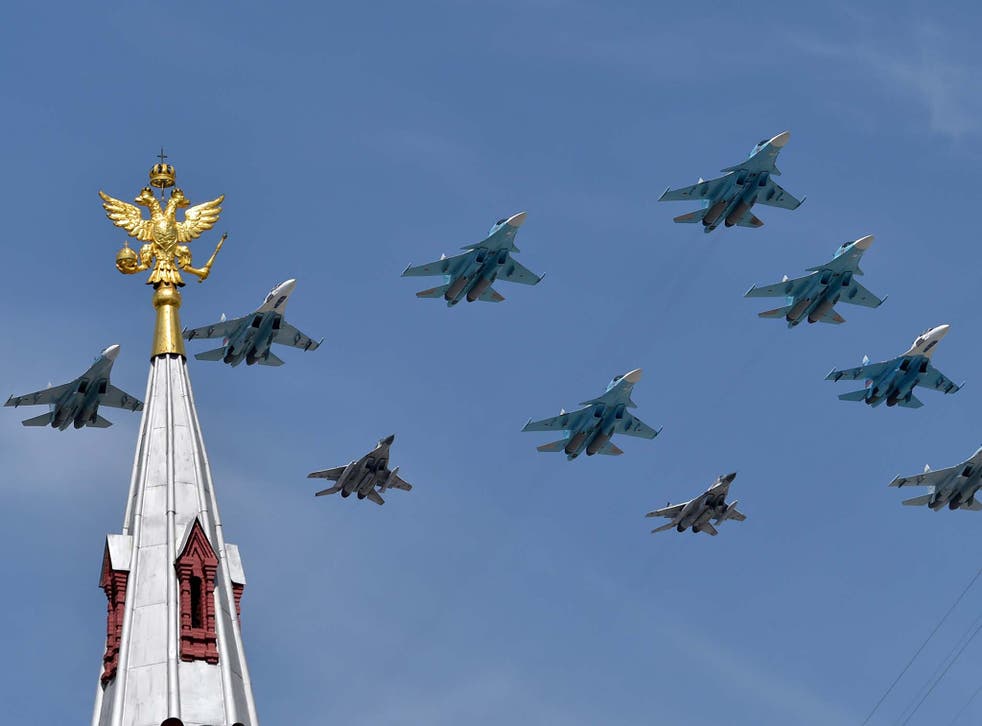 Nato has rejected Russia's claim that its military incursion into Turkish airspace unintentional and insignificant, saying that two separate incidents "lasted for a long time".
Jens Stoltenberg, Nato's secretary-general, told a news conference in Brussels the reported incidents were "very serious", adding: "It doesn't look like an accident, and we've seen two of them over the weekend."
A statement from the alliance's North Atlantic Council said Russian Air Force SU-30 and SU-24 planes breached Turkish airspace in the Hatay region on Saturday and Sunday "despite Turkish authorities' clear, timely and repeated warnings".
"In accordance with Nato practice, Turkish fighter aircraft responded to these incursions by closing to identify the intruder, after which the Russian planes departed Turkish airspace," it continued.
"Allies strongly protest these violations of Turkish sovereign airspace, and condemn these incursions into and violations of Nato airspace. Allies also note the extreme danger of such irresponsible behaviour. They call on the Russian Federation to cease and desist, and immediately explain these violations."
The Russian ambassador was summoned to Ankara for the second time on Monday and aides said authorities would be "checking the data".
Russia's defence ministry said the first incursion had been accidental and that a Su-30 jet had entered Turkish airspace "for a few seconds", adding that "necessary measures" had been taken to ensure there would be no repeat of the incident.
A Syrian airbase from which Russian planes are flying missions, Khmeimim, is around 19 miles from the Turkish border and defence officials said aircraft had to approach it from the north in certain weather conditions.
"The incident was the result of unfavourable weather conditions in the area," a statement on Monday said, referring to the first incursion. "So there's no need to look for any conspiracy theories here."
Nato ambassadors met in special session and condemned what they termed Russia's "irresponsible behaviour" in a meeting yesterday, calling on the government to stop such incursions.
Additional reporting by AP
Join our new commenting forum
Join thought-provoking conversations, follow other Independent readers and see their replies