Russian bank gives away free cats to mortgage customers for good luck in new homes
Russians believe it brings good fortune for cats to cross the threshold first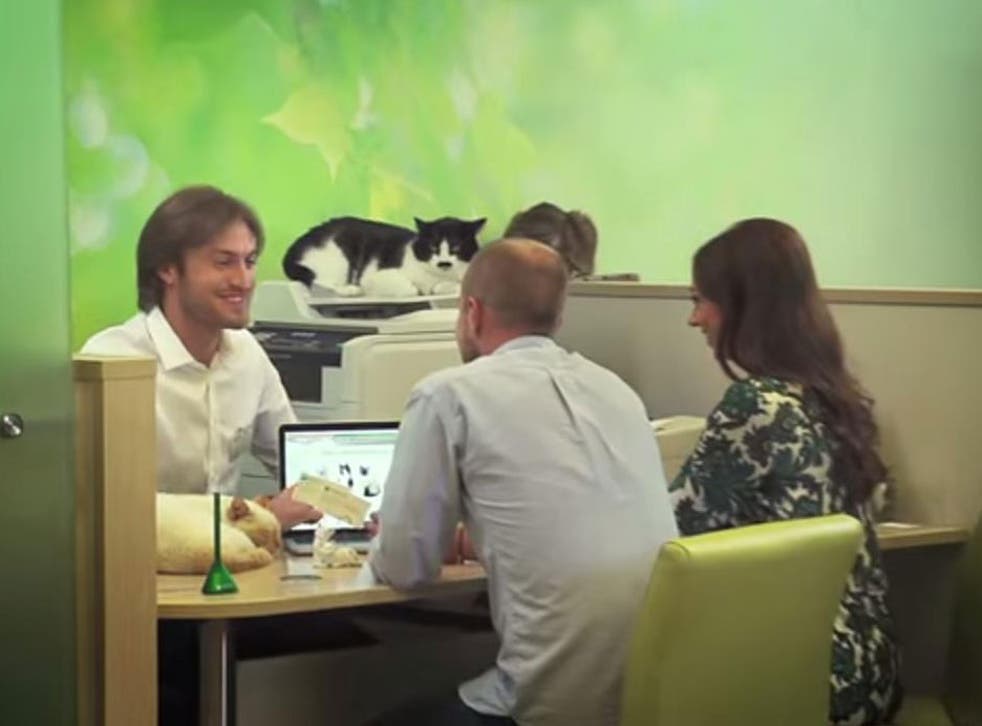 The biggest bank in Russia is loaning cats to mortgage customers for good luck in their new homes.
Sberbank seems to be capitalising on the Russian superstition that it brings fortune for a cat to walk into a new home first.
Customers are invited to choose from 10 cats, including Apricot the ginger tabby, Toffee the Siamese and a hairless Sphynx cat called Kuzma.
A video on the bank's website shows clients cheering the animals tentatively stepping over the threshold and delivery vans marked with cat logos driving around the streets of Moscow.
"Order a cat warming and bring happiness and good luck into your new home," the website says.
Unfortunately the animals are only loaned for two hours at a time so they can move on to the next home.
A counter on the website shows that some cats have been used for almost 100 housewarmings since the offer started on 18 August. It will run until December.
The cats are owned by individuals, including Sberbank employees, "who agreed to let their pets participate in special projects," Anastasia Vakhlamova, a bank spokeswoman, told Bloomberg Businessweek.
The Moscow Times reports that the gimmick could be an attempt to maximize profits from Russia's mortgage lending boom as people watch their savings lose value.
Sanctions and political instability caused by the Ukraine crisis have caused the ruble to plunge to a record low and interest rates to rise.
Register for free to continue reading
Registration is a free and easy way to support our truly independent journalism
By registering, you will also enjoy limited access to Premium articles, exclusive newsletters, commenting, and virtual events with our leading journalists
Already have an account? sign in
Register for free to continue reading
Registration is a free and easy way to support our truly independent journalism
By registering, you will also enjoy limited access to Premium articles, exclusive newsletters, commenting, and virtual events with our leading journalists
Already have an account? sign in
Join our new commenting forum
Join thought-provoking conversations, follow other Independent readers and see their replies