Russian cinema teams up with Ikea to offer movies in bed
Video: For only £1.60, cinema-lovers can snuggle up to the latest films in bed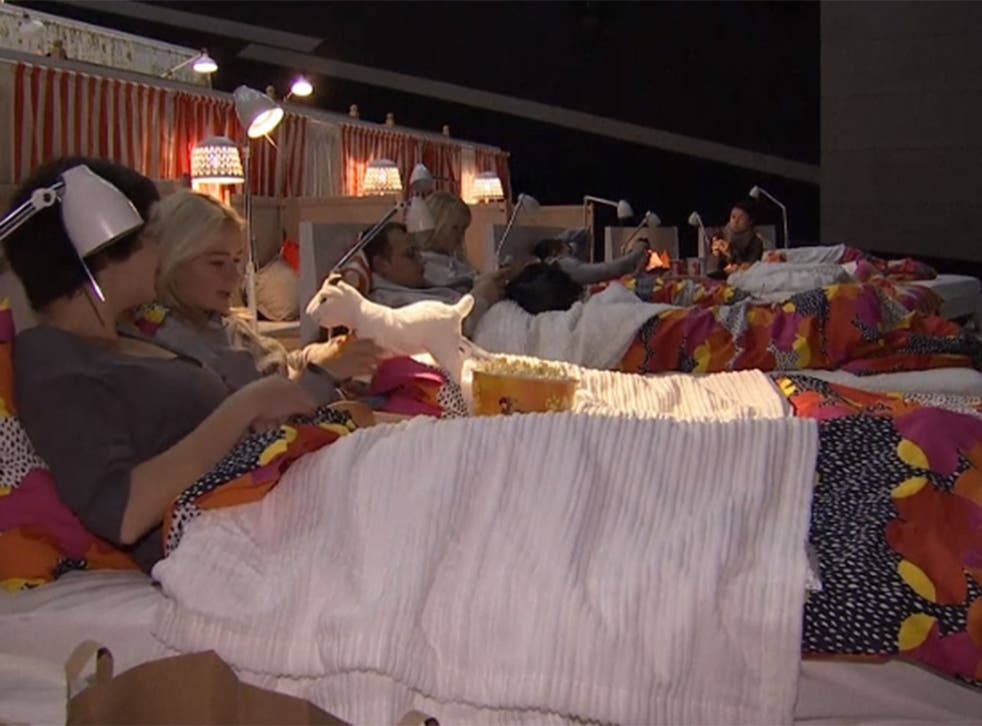 The combination of people's love of lying in bed and the rise of Netflix has long been a worry for cinemas: many now don't see the point in rolling out of bed, braving a weather bomb and forking out £14 to watch a movie.
Why not just lie in bed?
Well, one cinema company in Moscow has solved that dilemma by teaming up with Ikea to offer beds instead of seats at the movies.
Kimostar De Lux cinema and the Swedish furniture chain are promoting beds in the cinema to attract a new audience. Unfortunately, the bedroom offer will only last until December 17.
The cinema's marketing director, Nikita Yakovlev, said that watching films at the cinema was completely different to viewing them at home, arguing that it was a "very emotional process" at the cinema.
"Of course, when you go though it with your nearest and dearest being in bed, be it your loved one or your family, this is an absolutely another level of perception of what goes on screen," Yakovlev added.
Alyona Valovaya went to Kimostar De Lux with her husband and said, "This really gives a wow-effect. But it's such a pity it's only available until December 17. I think there are many people who would be ready to pay much more money for the ticket than it costs now, and its current cost is really less than anywhere, and to get this comfort and fun."
Viewers don't need to worry about the sheets either as they are changed after every screening.
"Everything here is on top level thanks to Ikea," Yakolev said. "Linen is changed on every bed and after every screening, slippers are disposable, and cookies are disposable, too. Everything is clean and good. So, come and don't be fastidious."
Tickets for the bed cinema are around 150 rubles (£1.60) for an afternoon show, while you can pay 300 rubles to get the bed to yourself.
The project is definitely a success as tickets for films have already sold out until 17 December. Luckily, the cinema is now considering extending the promotion until after the New Year holiday.
Additional reporting by the AP.
Join our new commenting forum
Join thought-provoking conversations, follow other Independent readers and see their replies